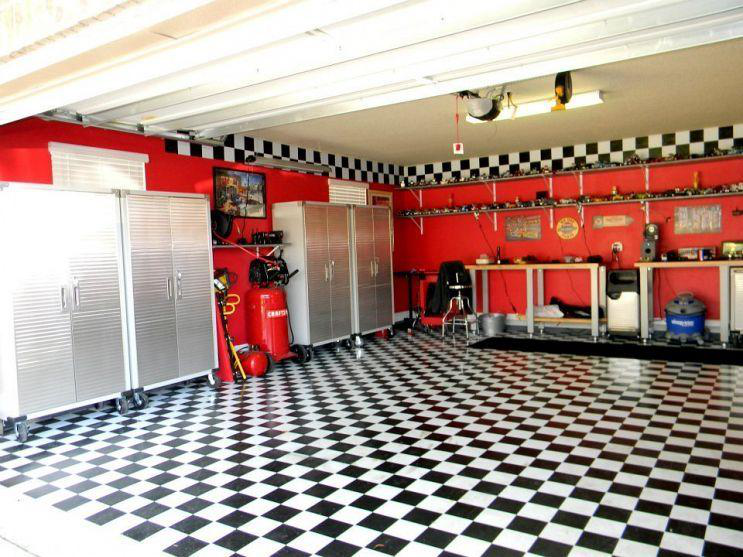 Garage is one of the most essential part that highly contributes towards the outlook of your home. Keeping it maintained, not only adds value to your home, but makes it stand out and creates a treasured moment that one can cherish for a life-time.
With this being said, garage painting can be exhausting, just by thinking where to begin. So, here you will find some useful tips from a leading Sydney painters business for interior and exterior garage painting of your home.
Interior
Garage Floor:
The best way to start is the garage floor, as it has a higher possibility of being stained that can distort the whole interior. It depends on the usage.
If you are looking to clean your car every week or come home with muddy tires, then dark colour Is preferable, as the marks geteasier to clean which makes the floor look brand new again.
Apart from this, coating is a much preferable option to paint your floor due to its durability, shine and impacts the overall interior of your garage, increasing the resale value.
Garage Walls:
White may be a common colour but it makes small stains more visible. Dark or semi-dark like brown or grey can be a better
If dark is not your preference, then applying semi-gloss paint is a good consideration. Semi-gloss is used for walls that are frequently cleaned, giving a smoother feel to your garage walls and easy to maintain.
Latex-paint on the other hand is mostly preferable instead of oil paint. It is known to produceless smell and dries quickly. However, oil paint is more durable than the latex paint.
Exterior
Colour and Paint:
White is a colour that fits in all conditions, even if the whole exterior of your home is completely different. But, if you are looking to stand out from the neighborhood, then applying contrasting colours can be an experiment worth the try.
Acrylic paint can be better used for exterior garage surfaceswhich are either wood or metal. They dry quickly and are water-resistant, meaning the paint won't allow water or any liquid to enter the garage easily. They are usually good for rainy climates.
Undercoat like primer before painting is usually a preferable option as it improves the finishing of your garage exterior.
Wooden Exterior:
It is said that a wooden garage door should be painted every 1 to 2 years due to different elements of exposure.
Exterior acrylic paint can also be best applied for wooden exterior, as it does not distort the underlayer of the wooden surface.
Top coat is also preferable to avoid distorting the original wooden stain.
Conclusion
These are some of the useful tips for interior and exterior garage paintings. Instead of taking the trouble to look for the perfect paint material, try the 24 hours a day garage door services in Vancouver, WA, that will provide you the best paint material according to your requirements.