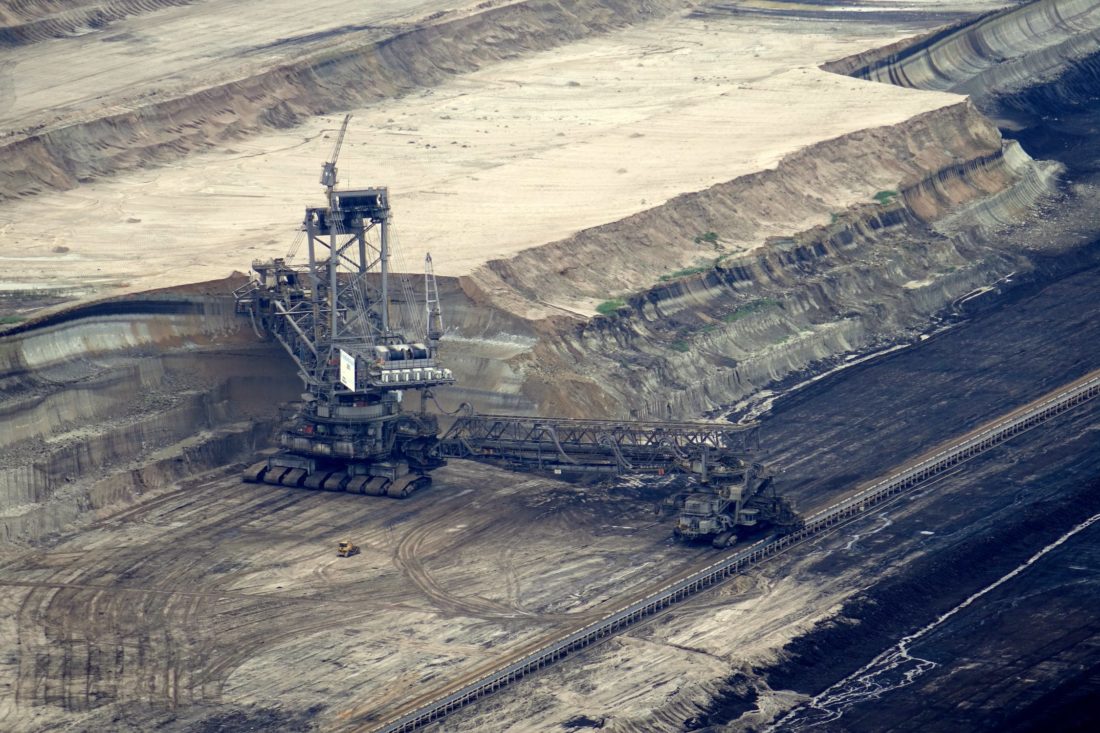 Mining can be an extremely dangerous industry if you do not know what you are doing, or how to use the tools that are required to do the job safely and to completion. Miners have to go through regular training so as to stay current on their understanding of machines that are used in every aspect of the industry. Every piece of mining machinery has its own specifications and can vary depending on whether the project sites are above or below the ground, or what materials are being mined for, whether it be for gold, metals, oil, or coal. Tools, like drilling machines, excavators, crushing equipment, or grinding equipment, are industrial tools made specifically for a certain job. Below is a list of a few of the mining industry's common tools that are usually found on work sites and an explanation as to why they are important for the job.
A mining drill is a popular choice of mining equipment used in jobs and is important to complete underground jobs. The use of the mining drills is typically required to put explosives down to free minerals away from materials. They also create holes down underground and also help to ensure that the mining holes are large enough for miners to enter and begin their hands-on work below the surface. Miners today take advantage of technology and use a new type of drilling machine called directional drilling which is used in certain methods to assist in drilling wells.
Wear plates, also known as steel liners, are used in several different capacities wherever friction between two materials creates degradation. Wear plates are used to keep abrasions from wearing things down and are incredibly durable, even under extremely harsh conditions. The most common types of plates are 4140QT, 4340QT, ar400, and the ar500 plate. Mining companies use wear plates in all of their crushers, shredders, heavy earth moving equipment, and almost every other piece of industrial mining equipment.
Another essential tool in the mining industry is something called the blasting tools. These industrial tools are used to break, move, and as you can imagine, blast materials out of the way. Miners do this by using a carefully calculated amount of explosives to break out the materials that the miners are trying to get too. Using blasting tools also gets unwanted materials out of the way so that other mining machines and actual miners can get to the sought-after materials. After materials are blasted out of the way, miners move the materials that they are looking for to a central system which conveys the materials directly up to the surface. Blasting tools can be used under the surface and in open-pit mining jobs. As blasting tools do cause an explosion, it is considered one of the most dangerous parts of the job and miners must be trained how to use it exactly right in order to avoid injury to other personnel. Not only can untrained miners cause injury to other personnel if they don't use blasting tools correctly, but they can damage other rock structures and cause caving. Blasting tools can be extremely useful in helping miners get to their sought-after materials, but it is imperative to be overly-cautious when using them.
When it comes to mining above ground, earth movers are absolutely essential. These industrial tools are used to carry loose soil from one place to another. They are made specifically to be used for digging, pushing soil from one location to another, and moving loose soil. They must be used and operated by someone with specific skills, licensing, and training. Earth movers are such heavy industrial pieces of equipment that miners would not be able to complete most of their work without them, as it can do more much more than regular bulldozers can handle. Earthmoving tools allow enough topsoil to be moved so that the excavating miners can then go in and remove the material of interest by hand.
There are several different types of industrial mining equipment designed to make mining a safer, easier industry in today's economy. Mining used to be an incredibly tough and dangerous industry, but thanks to modern technology miners are more easily able to reach their intended materials and complete their job.