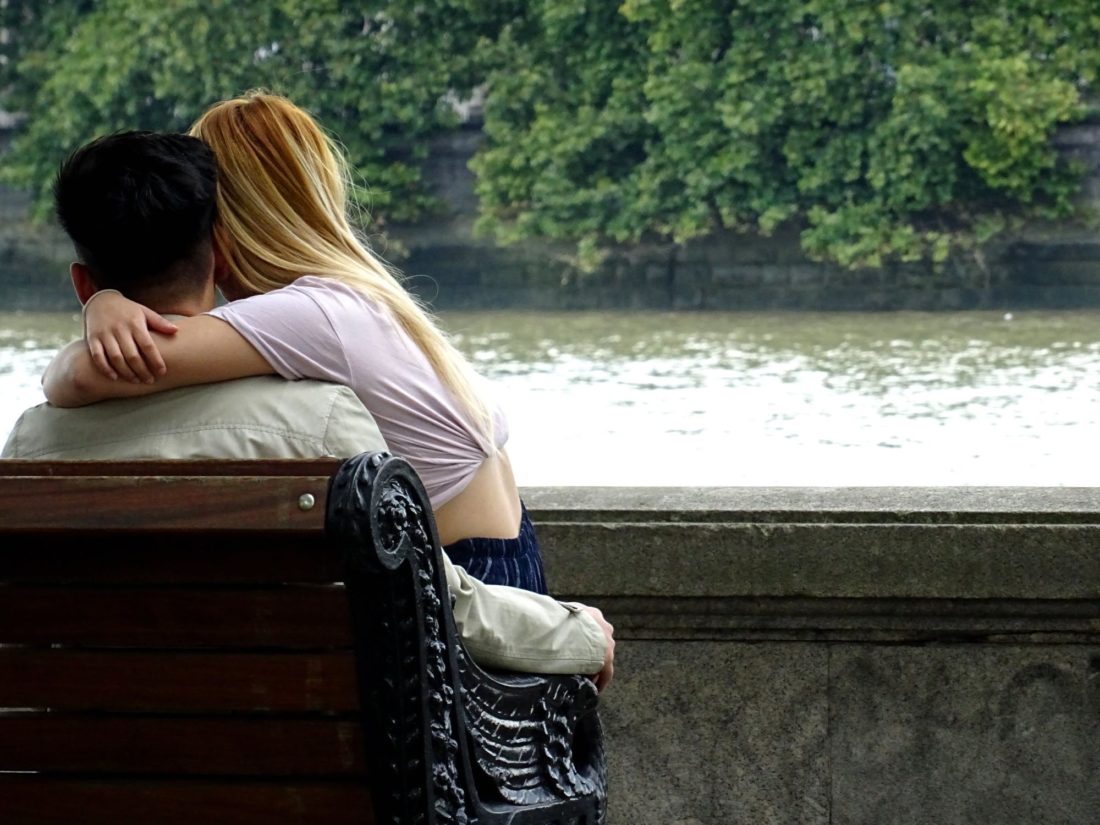 According to men, impressing a woman is a difficult task. However, according to women, impressing a man is also not an easier task. In fact, one question that comes in every woman's mind is that how to make a man feel special and loved? It is because men are less expressive as compared to women so, it becomes very difficult to know what they like and dislike. So, if you want to make your man feel special but don't know how fret not, because here is a list of ten little things that make a man feel loved:
1. When You Snuggle Deeper Into Him While Watching A Movie
So, whenever you and your man are watching a movie together, snuggle deeper into him because your arms make him feel like home.
2. When You Go Shopping For Yourself, And Also Shop For Him
Although, he might tell you this and that, deep down inside this gesture will make him feel loved and special. And, just because you bought that shirt or any other thing for him, he will wear it pretty often.
3. When It's Valentine's Day And You Surprise Him With A Gift
He will surely feel loved and pampered when he will get to know that you have got a gift for him. So, shop a Valentine gift for boyfriend, such as beard care products like Jericho NZ and express your love for him on Valentine's Day.
4. When You Cook His Favorite Food For Him
As you know the way to a man's heart is through his stomach. So, if you ever want to make your man feel special then, cook his favorite food for him that he will love for sure even if you are a bad cook.
5. When You See A Romantic Post On Social Media And Tag Him
So, every single time you tag him on a romantic Facebook or Instagram post, he feels special and loved by your gesture. And, if he also does the same thing then, he surely thinks his future with you.
6. When You Say, "Baby, You Are Looking Handsome Today"
It's not only women who love compliments but, men also feel loved whenever they are given a compliment by someone special. So, keep complimenting him and make him feel shy.
7. When You Take Care Of Him When He Is Sick
So, when he is sick and you take care of him every way, it makes him feel good. Seeing that how much you care for him and love him, make him feel blessed to have you in his life.
8. When You Praise Him In Front Of Your Friends
You may not praise him directly but whenever you do that infront of your friends and he overhear it, he smiles.
9. When You Welcome Him Home With A Warm Hug
After a hectic day, when he comes back to home and you welcome him with a warm hug, it washes away all her stress and he feel alive.
10. When You Steal A kiss From Him Infront Of Everyone
When you go for a wedding party or date and you try to steal kisses from him infront of everyone, it makes him blush and feel loved.
So, make your many happy by doing these little things and strengthen your relationship with him.