Weddings aren't the only special occasions that couples organize to celebrate their love — nowadays couples are throwing beautiful engagement parties before they tie the knot. If you want to invite your friends and family over for an exciting event before the wedding takes place, here are some steps you can take to plan a fantastic engagement party.
Step One: Pick A Venue
One of the best parts of planning an engagement party is that it doesn't have to be as stressful or demanding as preparing for a wedding. Engagement parties can be smaller events, where you can whittle down your guest-list without offending anyone — only close friends and immediate family will be upset if they don't get an invite. Since your guest numbers can be much lower, you should choose a more intimate venue for your event — when it comes to planning your engagement party your best venue choices include nice restaurants, art galleries or your own home.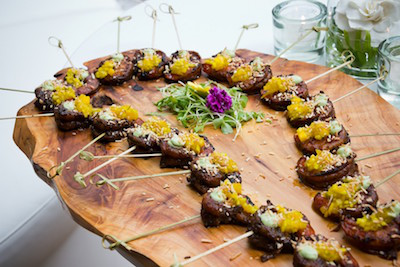 Step Two: Book The Caterer
Even if you have twenty people arriving at your party, providing enough food for that number is more difficult than it sounds — this is especially true if you are busy organizing all the other elements of the night like the decorations, music and speeches. A dedicated catering company will make sure to organize a menu, prep and cook all of the food, serve it to guests and help clean up the mess. Consider a catering company with years of experience and a strong reputation like The Food Dudes — they will make incredible dishes and provide excellent customer service so that you can enjoy your special night and not worry about the food. This company is an ideal catering choice if you're looking for delicious options for a private party — they can offer a gourmet cocktail menu, an elegant seated menu or they can customize the menu to suit your needs. Whether you want a casual standing party with unique appetizers or a fine-dining experience with multiple courses, they are the catering company that can deliver.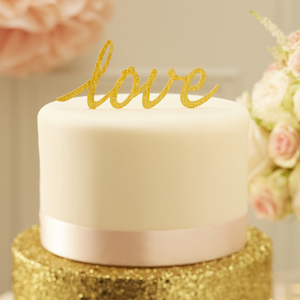 Step Three: Order A Cake
Much like your wedding reception, you will want to end your engagement party by slicing into a delicious layer of cake. While the cake won't be as large or detailed as the one served at your wedding reception, you can still choose a dessert that makes a statement. Get a professionally crafted cake with a bold and brilliant design — one creative engagement party idea is to have a cake covered with edible gold dust for a glitzy and glamorous look. Another lovely idea would be to have the cake decorated with colourful edible flowers, either placing whole flowers on the top layer or scattering petals along the sides.
When you are planning your engagement party, remember to book a beautiful venue to suit your smaller guest-list, pick an experienced caterer and order a glamorous cake. These tips will make sure that your party is an outstanding celebration of your relationship and a delightful step closer to your wedding day.