How To Use a HELOC to Add Value to Your Home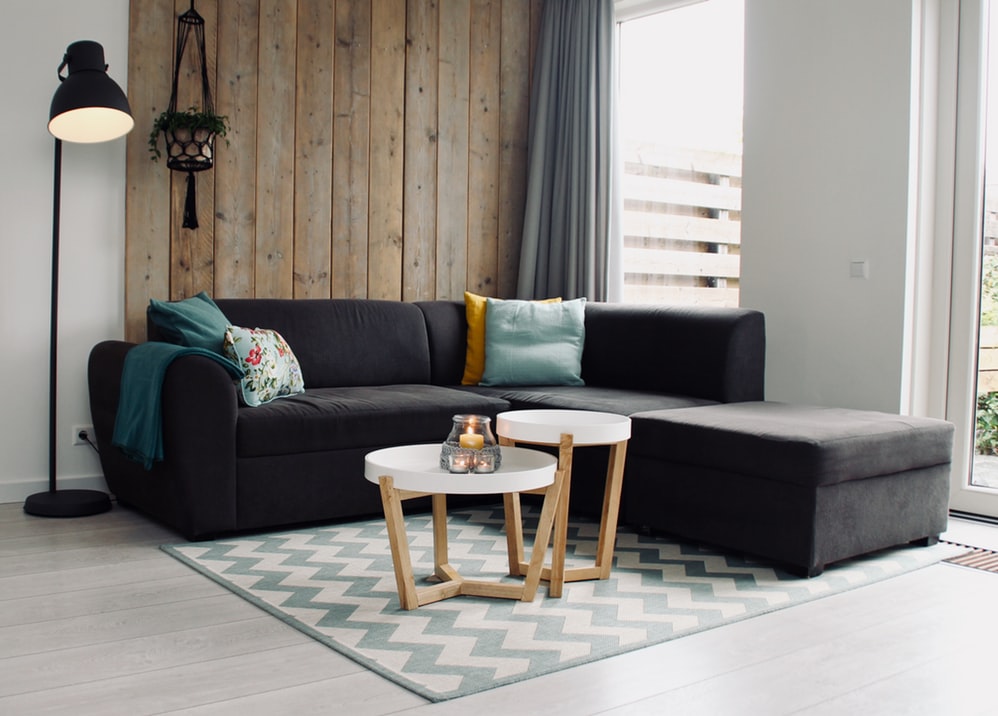 The following article was originally published on figure.com on 7/11/19.
Homeownership is a powerful investment. The more value you add to your home, the more you'll make back when it's time to sell. If you're a homeowner with little cash but a lot of equity, then a HELOC may be the financial tool you need to perform home remodels and repairs, which ultimately can increase your home's value.
Not all HELOCs are created equal. Knowing what a HELOC is, how it can help you leverage your home's equity, and how to decide which HELOC is right for you is important. This article will lay out the benefits of a HELOC, describe the application process, and will also discuss how to use a HELOC to complete a home improvement project.
What Is a HELOC?
HELOC stands for home equity line of credit. A HELOC is a loan that you qualify for by building up equity in your home. The longer you own your home and the more equity you have, the bigger the loan you'll be able to get.
Benefits of HELOCs:
Low interest rates
Funds can be used for nearly any purpose
Low or no closing costs
HELOCS are useful for a variety of expenses, including loan consolidation, student tuition, and interest reduction on existing loans. If you're a homeowner trying to add value to your home, a HELOC can help you fund a home improvement project that can boost your home's resale value.
How is Figure's HELOC Different?
Most HELOCs have a variable rate and a loan amount that you draw down, like a credit card. Figure's HELOC is a little different. You'll get a lump sum payout at a fixed rate, so you'll know how much money you'll be paying every month until the loan is paid back.
Applications take about five minutes online, and the money will be deposited in your account in about five days. Figure offers loans between $15,000 and $150,000. Money from your HELOC can be used to pay for a reasonably priced remodel and any funds leftover can be used to make additional home improvements to boost your home's value. So if you remodel the kitchen and have money leftover, you can install a new roof or upgrade your flooring. These investments can pay off handsomely!
When to Use a HELOC from Figure
A HELOC from Figure is an excellent loan if you're seeking a loan with predictability and stability. Whereas other HELOCS have the variable interest rate that can be difficult to predict, Figure's HELOC is repaid on a set schedule and with a fixed interest rate.
Using a HELOC to Add Value
Here's what you can do to add value to your home with a HELOC.
Pick a home improvement project.
Estimate your expenses.
Get a loan.
You'll get the greatest return on your investment by choosing your project wisely and by keeping your costs low. Not all improvement projects are valued equally by home buyers. To get the biggest boost in home value, choose a project that buyers look for when they're purchasing a property. For example:
Low- to Mid-Range Kitchen Remodel. Buyers like large kitchens, lots of storage and stylish counters made from durable material. Be careful not to overspend (which is easy to do during a kitchen remodel). Buyers won't pay extra for gourmet appliances, so avoid high-end charges.
Siding Replacement. Siding can last for decades, but in time it will start to become faded and dull. Replacing your siding can improve your home's curb appeal while at the same time protecting your home from rain, snow and harsh UV rays.
Bathroom Remodel. Like kitchen remodels, bathroom remodels deliver the best return on investment when they're kept to a reasonable cost. Buyers like walk-in showers, hand-held shower heads and durable bathroom counters that are easy to clean.
Once you've picked a project, get quotes from contractors. Most experts recommend getting at least three quotes from reputable businesses in your area before deciding which one to hire. Getting three quotes helps you decide approximately how much you can expect to spend once you've signed a contract. This is important information to have when you're ready to get a loan.
The price of your remodel may increase during the demolition phase, as the contractor discovers problems behind the walls or in the floors of your home. Add at least 10% onto the cost of any contractor's bid, to account for unexpected costs.
Once you know how much your project will cost, it's time to get a loan. Under Figure.com's HELOC, you may be approved for more than you need. Your loan amount will depend on how much equity you have in your home and your credit score. Keep in mind you don't have to borrow the total amount you're approved to borrow. Money from your HELOC can be used to pay for a reasonably priced remodel, and any funds leftover can be used to make additional home improvements to boost your home's value. To enjoy a low, fixed-rate, take out as much as you anticipate you will need from the outset.
Figure's HELOC comes with a convenient online application. Even the notary is available over video call, which means that you won't have to leave your house to be approved. This simple process makes it easy to get started.
When is a HELOC Not Right For You?
A HELOC makes sense if you have a lot of equity in your home, and you'll get the best interest rate if you have good credit. If you just recently bought your home, or if your credit score is low, a HELOC may not be the answer. Take some time to reduce your debts, build up your credit score, or build equity in your home before taking on your next home improvement project.
Fill Out an Online Application
Figure.com can help you boost your home's value and get the most out of your investment. Our easy online process makes it possible for you to get started with your home improvement project. Check out our HELOC to get started today.