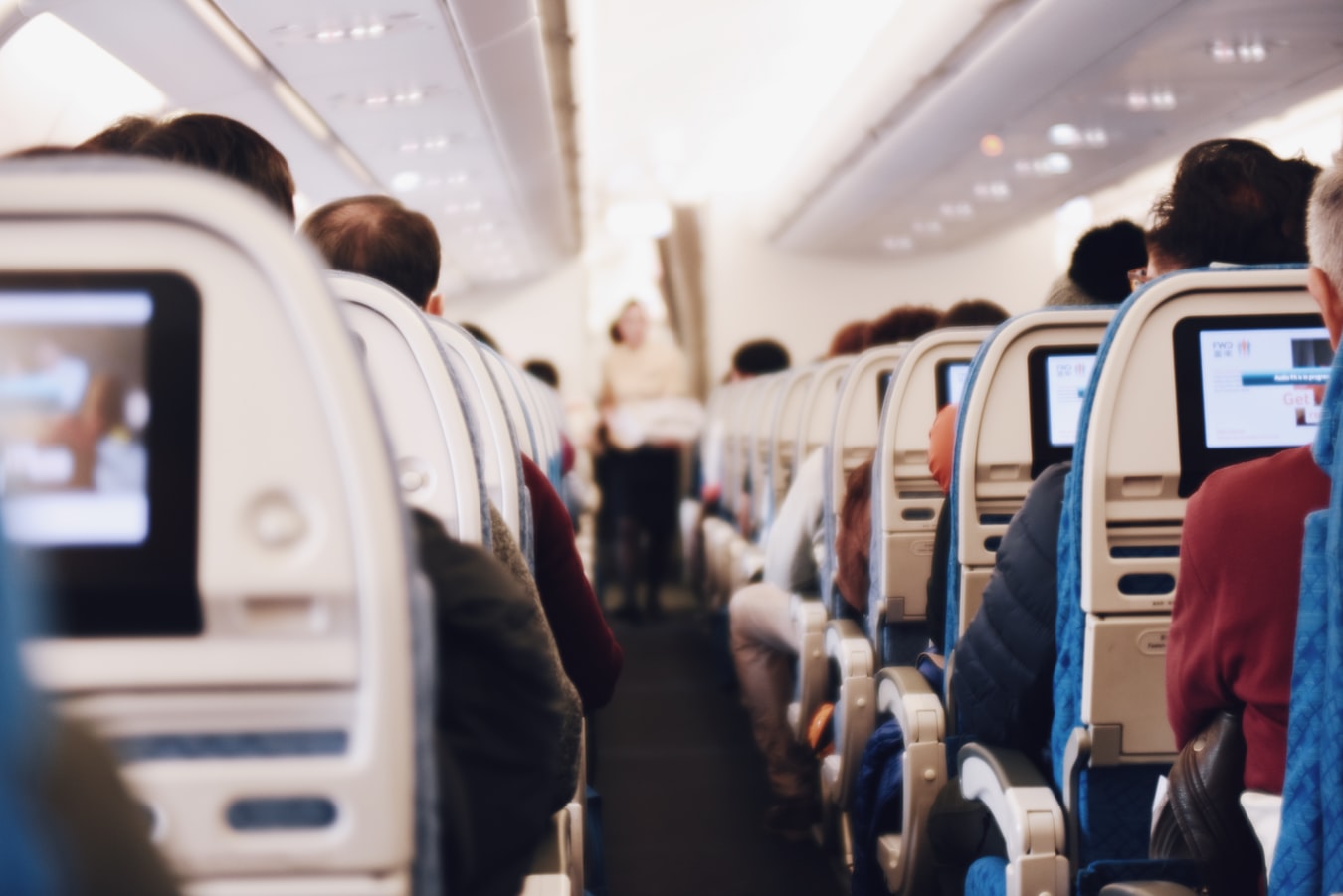 Though many say that the journey is more important than the destination, passengers who have suffered through hours-long plane rides may beg to differ. While you can't exactly speed things up, you can still try some tips and tricks to make the trip a lot more bearable. To help prepare for your trip, here are a few ways to help you survive your next long haul flight:
Put On Comfy Calf Crew Socks
Sitting for long periods can not only be painful, but it can also have long-term effects on your health. Indeed, prolonged sitting can be quite dangerous, especially if you suffer from venous or inflammatory disease.
To keep yourself safe and comfortable throughout the whole flight, put on a pair of calf-length compression socks such as Burlix men's sitting socks. These types of socks are designed to provide the right amount of pressure on your legs, which can help improve your blood circulation and prevent blood clots from developing.
Fully Charge All Your Devices
There's nothing worse than being stuck on a long haul flight with a phone, tablet, or laptop that's about to run out of battery. To make things worse, not all airlines offer power outlets or USB ports in the plane seats.
So make sure to fully charge all of your gadgets before boarding the plane so you can keep yourself busy during your trip. If you forget to do so, check if the airport has any charging stations you could use while waiting to board your flight. And if your devices' batteries drain relatively quickly from heavy usage, bring a fully charged power bank with you just in case.
Wear Noise-Canceling Headphones
If you prefer to sleep on the plane, noisy passengers can be quite a nuisance. Whether it's rowdy children or someone snoring, having to listen to them for hours in an enclosed space can be aggravating.
So in preparation for your next trip, make sure to invest in a pair of high-quality noise-canceling headphones or earphones. That way, whenever you need to drown out any outside noise, all you have to do is plug them into your device and put on your favorite music or podcast. These kinds of headphones are also perfect for watching in-flight entertainment if that's more of your preference.
Pack a Toiletry Kit
Spending hours sitting in an airplane can make you feel dirty and icky, especially if you're traveling halfway across the globe. That's why you'll want to pack a small bag or pouch with a toothbrush, a small tube of toothpaste, some deodorant, facial wash, and other hygienic products.
During your flight, get up every once in a while to brush your teeth and wash your face in the lavatory. By freshening up periodically, you'll feel cleaner and more comfortable.
Prepare Some Entertainment
These days, you can easily load hundreds of movies, books, podcasts, games, and other types of media onto a single portable gadget such as your smartphone or tablet. So if you aren't a fan of in-flight entertainment, transfer or download as many of these as you can so that you'll never run out of ways to keep yourself occupied. You can even think of your trip as an opportunity to cross out more items from your to-read or to-watch lists, which is always a great way to maximize a long flight.
Bring a U-shaped Pillow
A pillow that wraps around your neck can make sleeping in an upright position more comfortable, especially since you'll rarely get the chance to fully recline your seat. However, these types of pillows tend to be quite bulky, which doesn't make them ideal for those who like to pack light.
This is where the beauty of inflatable pillows come in. In addition to being lightweight, you can customize how soft or stiff you want the pillow to be by adjusting the amount of air inside of it. And even if you're not planning to sleep on the plane, a U-shaped pillow can still support your neck, preventing it from aching due to prolonged hours of sitting.
Buy Sleeping Aids
Upon arriving at your destination, fighting off jet lag can be excruciating. Unfortunately, it's something that long haul flight passengers have come to accept as a normal part of the experience.
That's why it's a good idea to get some sleep during a long plane ride. The problem is that this is a lot easier said than done. More often than not, you'll have trouble sleeping on the plane because you're not in the comfortable familiarity of your bedroom.
That being said, you'll want to bring some sleep aids with you, such as melatonin or over-the-counter sleeping pills. Try bringing your own eye mask and earplugs as well, as these can help you shut out light and noise for better quality sleep.
Unfortunately, many people associate long haul flights with discomfort and inconvenience. But by following these tips, you can make your plane ride a lot less of a hassle. We hope you have a safe trip!