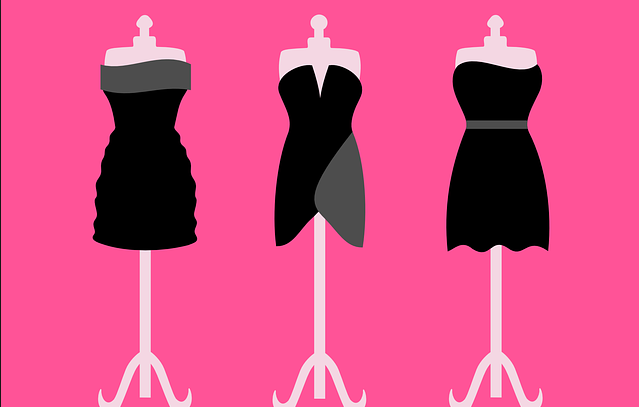 Staying in fashion and keeping up with new trends is a full-time job since trends and fads come and go almost on a daily basis. And, with the constant changes in what is considered to be fashionable the cost of remaining in fashion can be exorbitant. This doesn't have to be the case, though. Here are a few simple ways to remain fashionable without breaking the bank.
Choose where you Splurge Wisely
Although fashion changes regularly, there are certain items that seem to always remain in style. These are the items that you want to take the time to search out the correct piece and spend a bit more on because these are the items that will transition from trend to trend with you. Choose items that you love and enjoy wearing when you are spending more. Doing so will minimize buyer's remorse later on.
Some items that you may want to spend a little more on for quality are:
Your Little Black Dress (Always in style and easy to Modify)
Dress Jeans (Look for a pair that fits spectacularly, but doesn't have a lot of adornment.)
Leather Jacket
Classy Pair of High Heels (Comfort is worth paying a little more for)
These are items that are always in fashion and can easily be paired with other trending styles as fashion changes occur keeping you up to date throughout the transition of trends.
Accessories
The easiest fashion change that you can make on a budget is through accessories. Whether it is costume jewelry, ties, scarves, belts, it doesn't matter. All of these items can usually be purchased fairly cheaply at discount stores or found on sale at department stores.
Another great place to find inexpensive vintage items is at your local thrift stores. When people purge and donate clothing and accessories they usually donate those items that have been gently used or not used at all. This provides you with the opportunity to pick up some great pieces at a fraction of their original cost.
Make your Own Fashion Accessories
If you are handy with a hot glue gun, pliers, or a sewing machine you can always make your own pieces. This adds an extra element to your fashion choices by being your own creation.
Jewelry making kits and supplies, as well as sewing needs, are readily available in bulk or single piece quantities at your local sewing or craft supply store allowing you to make custom pieces that express your personality.
This is also an inexpensive way to create replicas of more expensive items that you may have seen in stores while being able to add your own changes or creative touches customizing it to fit your style.
Keeping up with the latest fashion trends and looking like you just stepped off of the pages of Vogue doesn't have to cost you a fortune. By being conscious and forward thinking in your big dollar purchases as well as using your creativity when compiling your accessories, you can stretch both your dollar and your wardrobe from season to season.