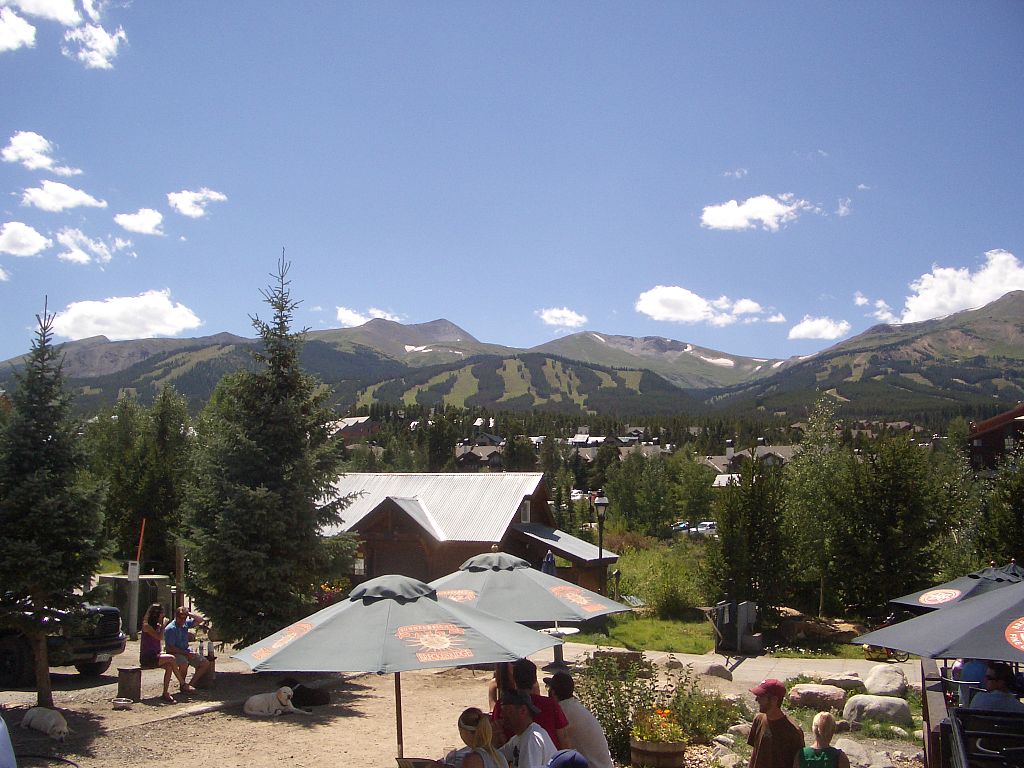 Imagine being sat inside your house overlooking the grey, darkening skies in the early evening. The summer has long gone and the winter is fast approaching. No more enjoying the outside and light nights. No more heading to the park or beach either. But, it's not all doom and gloom because the cold weather means that the first snow will start to fall soon. And when this happens, it's time to dig out the skis and snowboard, book up one of the Breckenridge vacation rentals and head off for a few weeks to the slopes. However, there are so many things that can go wrong. I'm going to cover how to make sure that your trip to Breckenridge this year goes smoothly.
How to Get to Breckenridge:
Breckenridge is high up in the mountains in Colorado. You have the option to drive yourself if you live nearby or take a shuttle, such as the Colorado Mountain Express. This will bring you straight to the mountain resort. The second option is probably better unless you're experienced at driving on icy and snowy roads.
If you don't live in Colorado, you'll need to fly to the State first and then either rent a car or take the shuttle bus. There are a few budget airlines that connect Denver to the rest of the United States. But, make sure you plan your budget before you arrange the trip and to factor in the cost of bringing your skis and snowboard on the flight. Alternatively, you can rent equipment in Breckenridge.
Getting Around Breckenridge:
Getting to the resort can be quite expensive if you're flying in from another part of the country. But the good news is that when you arrive, you can take advantage of one of the free bus services. This can get you to the chairlifts or to other parts of the region. In my experience, I've found that they're fast and almost always turn up on time. The bus has several routes that will practically take you to any part of the town. And if you did drive here, you're going to be pleased to know that the parking is free too.
How to Get the Most Out of Your Trip to Breckenridge:
One of the most important things to do before you come to this mountain resort is to be prepared. Altitude sickness is a common occurrence and you should factor some light activities for the first two or three days. This is to help your body to acclimatize to the environment. If you push yourself too much when you first arrive, you're going to get sick. So, the best thing is to plan a vacation for at least a week to make sure you have enough time on the slopes.
The next is to make sure that you're comfortable. Remember that you're on a mountain and the temperatures are going to be freezing. Bring warm and waterproof clothes along with you to wear. It's possible to buy warmer clothes when you get here, but also be prepared that they're going to be very expensive.
Things to do in Breckenridge:
The most obvious thing to do in Breckenridge is to go skiing or snowboarding. This isn't the best place to start as a beginner because the slopes are steep. In fact, it's only really suitable for people with an intermediate ability and a high level of experience. If you don't know the techniques on the steeper parts, you could easily fall and break bones. Then, it's a long way back to a hospital.
But, don't let this deter you. There are a few places that will teach you the basics up here and you can even find an instructor that can go down with you. You can also find several slopes that have different levels of difficulty. Start off on the easy ones until you build up enough confidence to try to more difficult ones.
Other Things to Do in Breckenridge:
If you're coming with your family and they aren't big skiers, the good news is that they have plenty of activities to keep them occupied. This is a real town, unlike some of the other resorts, that has restaurants, attractions, and entertainment to keep the family busy. If you're lucky, there may be a festival and it's quite common to find live music in the bars. It's also possible to take a class to learn pottery or go to a fitness center. If you want to take a tour of the town, Breckenridge is full of history and culture that should keep you busy and interested for a few days. This is a great thing to do when you first arrive whilst your body is acclimatizing.
The town has a few indoor climbing activities and zip lining to keep the kids busy for a few hours. The ladies can check out some of the spas to relax and get a massage or even a makeover. This is a versatile resort that has enough things to keep everyone happy and busy for as long as you plan to stay here.
The Takeaway Message:
When the season's change and the winter blues start, don't despair just yet. It's time to dig out the skis and head over to Breckenridge for a week or two of fun on the slopes. And the town has enough going on to keep the whole family happy. This makes Breckenridge one of the best mountain resorts to visit.