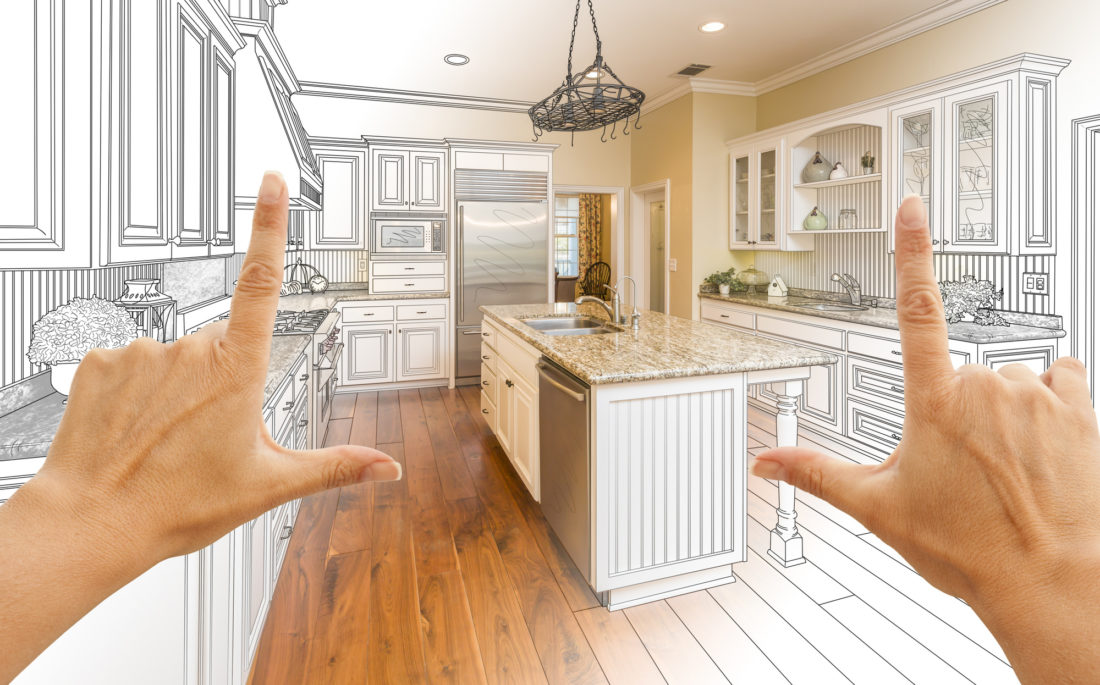 When you're approaching a home renovation, setting a realistic budget is key. Read this to learn how to make the most out of a small kitchen renovation budget.
Do you finally have the time to focus on the kitchen renovation project you've been putting off, but feel like you're a little short on money? Luckily, you don't always need a big budget to make your ideal kitchen a reality.
There are many ways to stretch some small savings into a full-fledged home improvement plan.
Whether you're working in a small kitchen or a large, open floor plan, the key is to go into the renovation with a clear sense of direction and stick to it.
Here's how to make all your kitchen dreams happen without breaking the bank.
Know Your Priorities
Before you start stressing over the amount of money you have, take a close look at the plans you have for your small kitchen. Look for a website that can offer coupons or discounts for cheap materials and appliances and determine what you actually need versus the additional things you want.

Always begin taking money out of your budget with the essentials. For example, maybe the oven is broken or the refrigerator seems like it's about to be. These are things that keep the kitchen functioning properly and make all your delicious meals happen.
Remodeling ideas like window treatments and new countertops, on the other hand, can more often than not wait. This doesn't mean you'll never get the look you're going for in your small kitchen. It just means sometimes you have to prioritize practicality over aesthetics.
Plus, you may be surprised to find you have more money left over than you think! This is a double win. Budgeting for the big things first can significantly lower the stress of a home renovation, which leaves you with extra spendings to enjoy and put towards other supplemental details.
Get Multiple Quotes and Estimates
Whether you're in the market for a new kitchen appliance or you're just sick of looking at your old, worn out kitchen floors, take your time shopping. It's one thing to have a budget set for these items, and another to get the most value out of the price you pay.
Talk to multiple renovation professionals and salespeople. Go to home improvement stores in person and invite contractors to come look at your home. Such efforts may take more time than you'd like, but they'll give you a better estimate for your small kitchen project than general inquiries would.
Not to mention, asking for multiple opinions gives you a chance to weigh the pros and cons. A home improvement store may have an incredible deal on an appliance until you factor in transportation fees and the service charge. Contractors, on the other hand, won't always take care of everything you think they will, or they'll charge extra for a complete project (materials, delivery, installments and all).
Get the details sorted out before you commit to anything. Take your time talking through each option you're considering, then go home and discuss them further with the people you share a home with.
Also, consider the timelines stores and contractors give you. The last thing you want to do is move forward with a renovation contract or appliance purchase only to find it's going to take a much longer time than you expected.
Keep these tips in mind, too.
Find Ways to Upgrade Your Small Kitchen Yourself
Another thing to keep in mind as you look at costs and services is the option of doing some renovation tasks yourself.
If you or someone you know has a large truck, you can probably skip the appliance delivery charge. Just make sure you're comfortable removing the old appliance and installing a new one, as this can be a little trickier than expected.
Similarly, consider taking on assemble yourself kitchen cabinets or installing new floors yourself. It's not every day you roll up your sleeves and take on such projects. But, with a little bit of research and patience, this isn't an impossible thing to do!
Such efforts can save you a significant amount of money. A little dirt and sweat may be just what you need to turn your small kitchen into the perfect cooking and dining space.
Other ways to save include the following.
Dive into DIY Projects
Would you rather pay more for professional service than messing up a big project on your own? That's a fair decision to make. But, it doesn't mean the rest of your kitchen renovation plans are out of luck.
You can turn smaller renovation needs into fun DIY projects.
For instance, build a pantry organizer or new drawers yourself. Take all the cabinets off their hinges and give them a fresh paint job. Maybe even find cute little decorating projects, like turning an old photo frame into a shelf!
Other adorable ideas include giving the fridge a makeover, repurposing old jars and cans into lovely new containers, and even coming up with unique labels for those containers. These are quick, simple projects that can have a huge effect on the final renovation results.
Use Simple Design Tricks
Sometimes, it takes a little more than a nice detail to turn a kitchen from boring to beautiful. Maybe, you need to paint the walls or add some more natural light.
If your wallet is telling you otherwise, consider this – there's no reason not to do such projects yourself. Painting isn't as complicated as appliance installments or floor renovations. It's something you can tackle in one weekend and make it look like you hired the best people in town for the job.
Not to mention, sometimes the best way to open up a small kitchen is just to paint one wall rather than all of them. That's a task you can complete in a few hours!
To create more natural light, get rid of the blinds or curtains you currently have in the kitchen. Find ways to make light stream into the room from the dining area and living room, too. You may decide to hire professionals later, but for now, it gets the job done while sticking to your budget.
Making the Most of Your Money: Home Renovations, Traveling, and More
If you're still struggling to make ends meet for your small kitchen renovation, remember, you don't have to take everything on at once.
Instead, group your big ideas into a few different mini projects. This gives you time to save between each project, rather than spending a bunch of money right away. Plus, it's a chance to get smarter about your spendings and savings as a whole.
This isn't just about creating the ultimate kitchen. It's about making room in your life for more financial freedom to travel, treat your loved ones, and enjoy other things. For tips on how to achieve such freedom, click here.