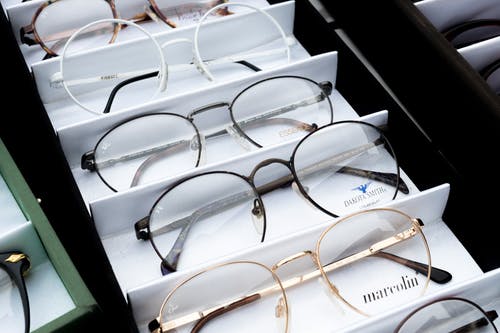 Our eyes are the most important organs of our body that work as a source for us to experience the beauty of life every day. With the help of these portals, we get to navigate through everything, which is why it is quite significant for us to take care of our vision and our eyes.
While most people enjoy the sight of the universe from their completely healthy eyes, some of us might have to wear spectacles or prescription glasses due to some conditions in our vision that can be caused due to any number of reasons.
Glasses can help us to protect our eyes from the glare of our digital devices as well as gain clearer sight. For this very reason, your spectacles must be accurately complemented to your face shape well-fitted so that you can be comfortable wearing them all the time. So, if you have been facing the same vision issues lately, here are some of the greatest tips to buy the right prescription glasses for yourself.
Get Your Prescription
If you have been facing some issues in your vision lately, the best thing to know the problem behind this and to find out whether you need glasses or not is by consulting an eye doctor. Since the standard validity of prescription is two years, another reason might be the change in the number of your glasses.
This means that if your prescription is outdated and it has been a long since you got your eyesight checked, you can go and visit your local optometrist to get an updated glasses prescription for yourself before buying a new pair of glasses.
You would need to get a detailed checkup of both your right as well as left eyes. You would also need to get your sphere checked that indicates the amount of lens power to know the right farsightedness and nearsightedness problem.
Find the Perfect Frame
Once you have got your eyes checked up, the next step is finding the right frame of your glasses that would not only provide you with a clear vision but would also look great on your face by complementing your face shape in an accurate manner.
With the emergence of the digital world these days, you can easily buy these glasses from several online retail stores. If you are worried about how they would look on your face, you can check out virtual try on glasses and purchase one that fits perfectly to your face shape.
For example, by exploring a face shape guide like at SmartBuyGlasses, you may find that have a round or a circular face, you would need to select frames that are wider than they are tall that would create an elongating effect on your face.
Identify Lens Material
Another one of the many things that matter the most at the time of buying new prescription glasses is to select the right lens material that would be best suited to your lifestyle.
For this, you would need to make sure you choose the perfect lens that has provided you with the right comfort, appearance, durability, vision, and safety. This is necessary to make sure you would not have to suffer much.