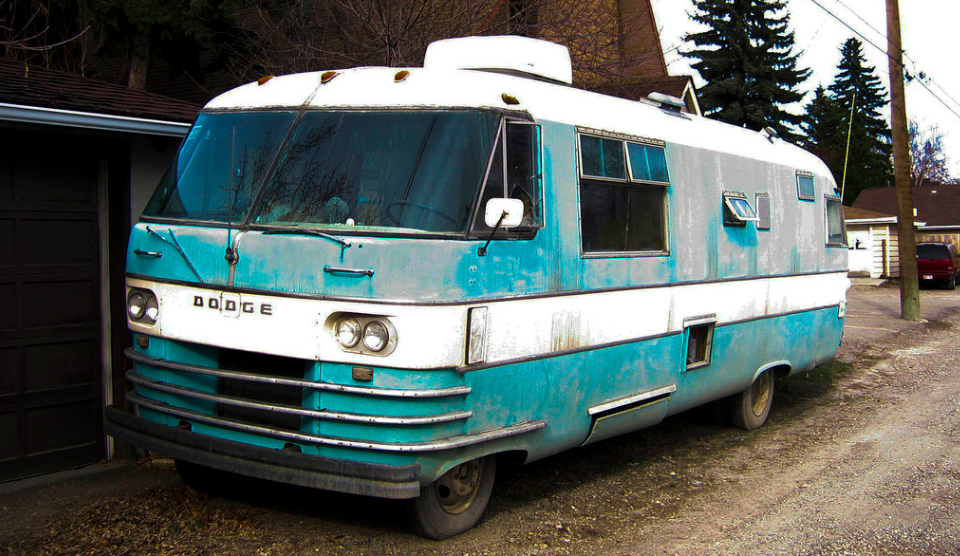 If you are one of the many individuals who like the idea of traveling the open road in a motorhome exploring the many wonders and scenic views that your area has to offer, but can't see paying the extravagant prices attached to such vehicles; then you should consider building your own motor home from scratch. It's easier than you might think.
Motorhomes come in a variety of sizes with a wide selection of accessories and amenities which provides you with the opportunity to mix and match what you like and need when you build your own RV.
Step One
Obviously, the first step is to obtain a van or truck that is the proper size to accommodate the amenities that you plan to include in your self-built motorhome. Since you will be replacing the interior, it is not necessary to purchase something that is new or completely pristine inside. This is where you can save a little money. You do want to select a vehicle with adequate height and power to accommodate the added weight that will be added through the modifications that you will be making.
Step Two
Before you can begin the build process you will need to remove the interior of your vehicle's passenger area leaving you with an empty metal box. This provides you with a clean slate to work from and allows you to get a better idea of the amount of room you have to work with as well as what size features that you will be able to incorporate into your RV.
Insulating
Using a thin piece of foam sandwiched between two layers of mylar bubble wrap, line the van's stripped interior walls, floors, ceiling, and doors. Use a spray adhesive to secure the bubble wrap and foam in place. This will create an insulation barrier to stabilize internal temperatures for a more comfortable environment as well as a sound barrier that minimizes external noise. Be sure to cover all nooks and crannies so that there are no drafts or spaces for air to escape.
Flooring
Wood paneling kits made specifically for installing the floor and interior wall coverings are readily available online or through RV supply houses at reasonable prices. To install your flooring you will be using metal screws.
Begin by measuring your van's floor and verifying that your wood paneling fits the space, modifying as needed. Then, mark each panel with where the screw holes should be drilled in order to align with the pre-existing screw holes in the metal flooring.
Side Walls
Using the instructions that came with your paneling kit, install your interior's wood siding, making sure to cut around wheel wells, windows, and electrical ports. When done you will want to cover the plywood paneling with a more aesthetically pleasing wall covering using spray adhesive.
Ceiling
Once the walls are in place you can begin working on the ceiling. You may need to add additional bracing to create a flat surface for the 4mm plywood slats to attach to, depending on the interior surfaces of your van's construction.
After you have installed the ceiling's plywood, you will want to cover it with automotive felt that is meant to be used on car interiors. This gives the interior a more finished look while adding another insulation barrier to the frame. Before installing the roof lining felt with spray adhesive, seal all gaps between the boards with duct tape to prevent tears or punctures in the felt.
Amenities
When you have completed the interior remodel of your van you should have a lined box ready for installing your amenities. It is a good idea to contact your insurance company at this point to verify if there are any requirements that need to be met to qualify for coverage gry hot spot online za darmo bez rejestracji.
Now it is time to place and install items such as portable box refrigerator, toilet, portable sink, sleeping area, and cooking areas. How many and what kind of amenities that you will be able to incorporate into your design will largely depend on the size of your vehicle and your insurance requirements.
Changing a Van or truck into a motorhome is not a novice project, as it does take skill and knowledge of basic electrical tools, cutting, and measuring. However, if you are up for the challenge, it is an option to spending your life savings on a pre-built motorhome.