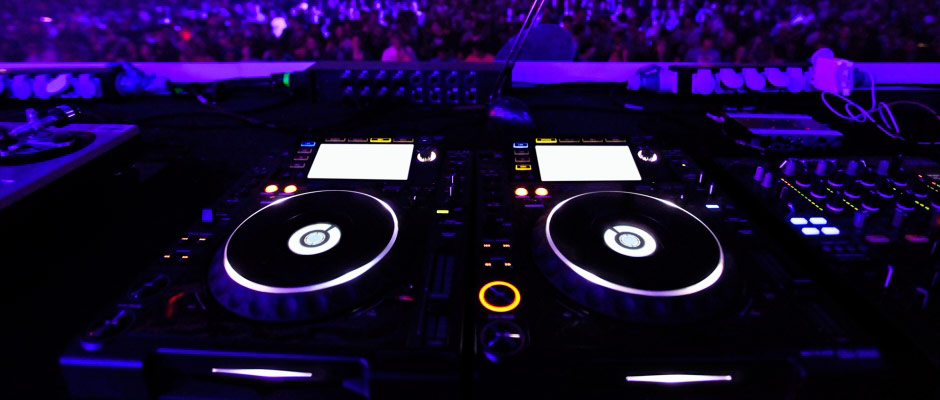 If you have aspirations on becoming a successful DJ, simply continue reading to discover a step by step guide to becoming a successful working DJ.
How to become a DJ:
1. Invest in high quality, professional grade gear
As a fledgling DJ you'll need to invest in at least two turntables, a 2 channel mixer, mixing software, headphones and a set of high quality speakers. Moreover, Yamaha keyboards at Gospel Pianos allow you to create unique melodies and loops.
As your career progresses, you may want to invest in extras such as a monitor and a MIDI controller.
If you're in the process of purchasing gear, you may be interested in purchasing the best Stanton Turntable and the best DJ controller under 500 dollars.
2. Invest in building an extensive collection of tracks
As a professional DJ you'll be required to pay for the tracks in your playlist.
It's well worth keeping up to date with the latest music charts, such as the top 40 music chart, so that you'll be able to play the latest chart topping hits.
It's also worth ensuring that your collection includes popular tracks from a diverse range of music genres such as pop, rock, r&b, country and alternative.
As each gig that you play, may prefer a different style of music.
3. Develop your craft
Before signing your first paid gig, it's well worth taking a workshop or class on how to identify the beats per minute of a track and how to mix the outros and intros of tracks.
If possible, try to learn your craft from one of your favorite local DJs.
If your scratching needs a little work, it's also worth being mentored by an experienced DJ.
4. Create an active social media presence for yourself
In today's day and age if you want to succeed as a professional DJ, the best way to promote yourself and to sign profitable gigs is to build an online following.
So ensure to create social media accounts on popular platforms such as Twitter, Instagram, Facebook and Snapchat.
Once you acquire fans, they'll be able to keep up to date with your upcoming gigs, by following your latest tweets.
5. Start looking for gigs
It's well worth booking appointments with the managers of each nightclub and lounge in your city, in order to negotiate gigs.
Making an appointment to speak to a manager, instead of simply approaching a manager, is a wise idea as most managers won't take your proposition seriously if you just stop them in a club, whilst they're busy working.
It's also worth diversifying your DJ business by playing private gigs as well as booking time in clubs.
A great way to boost your career is to offer to DJ gigs for your friends and family members.
As not only will you gain valuable experience but word of mouth, is a great way to promote your fledgling DJ career.
6. Conduct a bit of research before your first gig
Don't expect your second gig to play out the same way as your very first gig as each audience has a different vibe and musical tastes.
So whilst one audience may prefer the latest top 40 tracks, another audience may prefer tracks from smaller, indie bands.
One of the best ways to get a fair idea of what your audience will be like, is to visit the club that you're due to perform in, ahead of schedule.
7. Learn how to adapt to your audience
Whilst setting up for your big gig, it's also wise to develop a playlist of tracks that you think will appeal to your target demographic.
However, don't feel pressured to keep to your set list as it's important to be flexible and to be able to adapt your set list to your audience's responses to the tracks that you choose.
As an example, if your audience goes crazy for an upbeat dance track, you may want to follow it up with another dance track from a similar band or artist.
8. Give yourself an edge by learning how to produce your own music
One way to set yourself up for long term success is to how to remix and edit tracks, to create tracks that are sure to get your audience up and dancing.
In the long term, it's also worth working with local artists to create music, that will catapult your career.
So if you're serious about becoming a working DJ, simply follow the step by step guide above and you'll be booking high paid gigs before you know it!