A few years ago, if one of your friends suggested a night out playing bingo, you might have thought that they'd lost the plot. However, since the advent of online bingo sites, the game has been revitalised and now has mass appeal to people of all ages. So why is it that we've fallen in love with bingo again?
Play Anywhere, Anyhow
The big advantage of playing bingo online or on your smartphone is that it's ready to play whenever you are. Games move quickly so they can be played whenever you have a few minutes to spare. And, as the outcome is based purely on chance and the pace is quick, they're exciting to play. Of course, there's always the possibility of winning some cash while you're having fun, which adds to its appeal!
In the US, 75 ball bingo has always been the most popular bingo game but, playing online, you can experience many other versions, like 90 ball bingo, which has long been the favourite bingo game of UK players. For example, it's easy to play 90 ball bingo online at William Hill, and the site has more than ten different rooms that offer the game, including unique variants like Speed Bingo. At William Hill, the ticket is a 27 square grid, made up of three rows and nine columns. In each row, there are five numbers and four blank squares, and each 90 ball bingo game offers players three opportunities to win – one line, two lines or a Full House.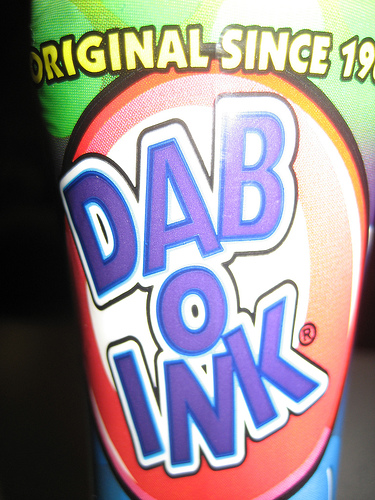 "Bingo Dabber" (CC BY 2.0) by cote
Caption: There's no need for a dabber when you play bingo online
While there are still plenty of traditional bingo halls available in every state, including one in Alabama that has a 4,000 player capacity, many players prefer the convenience of playing online whenever it suits them.
Socialise While you Play
In an old-fashioned bingo hall, you had to be really quiet while you played so that everyone could hear the bingo caller clearly. So, even though you were with a bunch of other people playing, the social aspect of the game certainly had its limitations. However, things have moved on from those days and, now that most people play the game online, bingo has become a social whirl. That's because the bingo sites all have chat rooms for their players to go into while they've got a game in play. You can keep an eye on your progress and hear how other players are doing but also you can chat about all kinds of other things. Lots of new friendships have started in the world's bingo chat rooms; some of them might even have blossomed into romance and marriage. You never know where a game of bingo will take you, and that's all part of the fun.
Make a Night of It
And it's not just online where bingo is booming; it has also become a really hip and cool way to spend a night out. This is thanks to the appearance of bingo rave nights all over the globe, hosted by companies such as Rebel Bingo.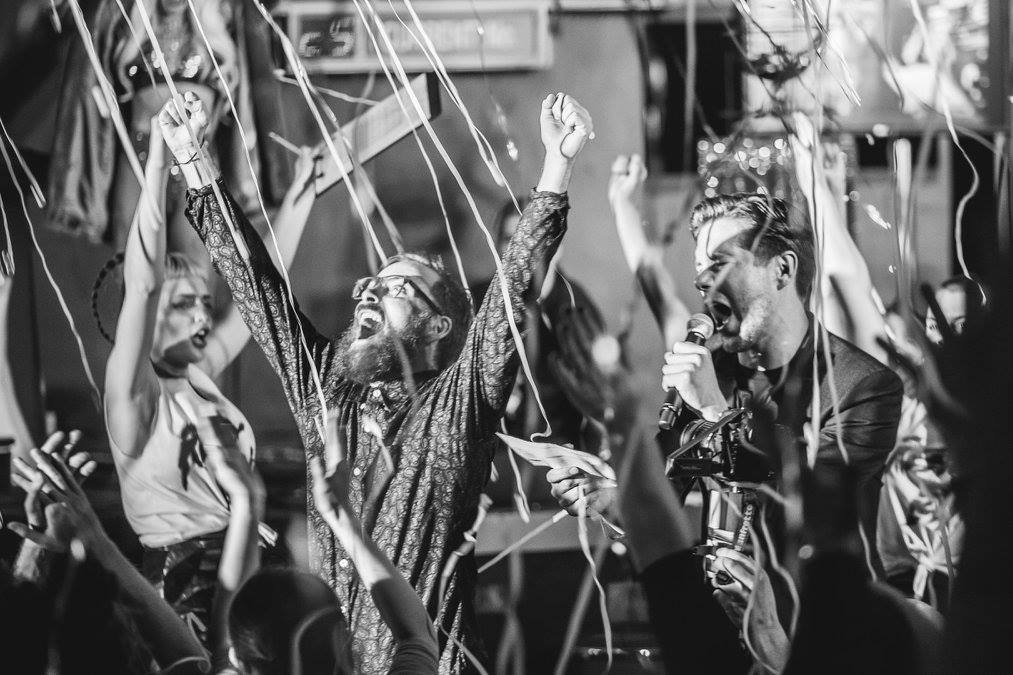 Source: Rebel Bingo via Facebook
A bingo rave combines the fun of the game of bingo with a wild night of dancing and drinking. There are nods to bingo traditions in that there's a caller on the stage, who calls out the numbers when the balls are pulled from the cage. But though the calls still rhyme, they're altogether more risqué than they used to be, and the caller has some scantily clad assistants on stage with him or her. Prizes can be anything – not just cash – and players can sometimes end up doing forfeits. It's definitely not the quiet bingo game of old and will make for a raucous night out to remember.
It's no wonder that bingo is enjoying a boost in popularity; it's a game that anyone can play and in so many different ways!