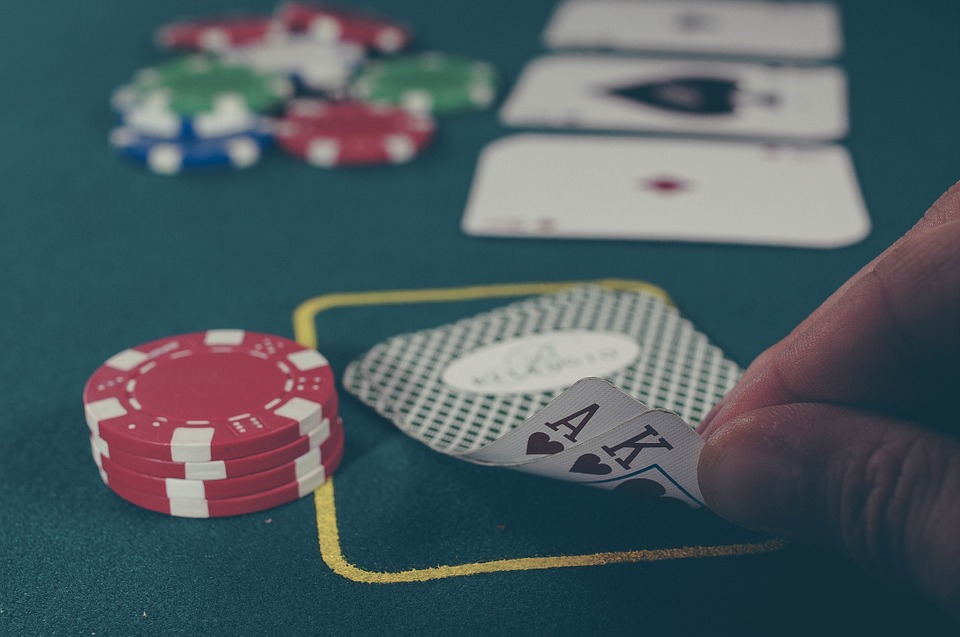 Heading out to a casino can be a thrilling and fun way to spend your vacation. The non-stop party life associated with casinos is a major draw to many people all over the U.S. and around the world.
We all have visions of going in and hitting it big, but some of us just don't have the bankroll to play as hard as we would like to do. We run out of cash or we aren't able to keep up with the bets being placed on the table.
As it turns out, celebrities are just as drawn to casinos as everyone else. Some of them do have the cash to play high stakes for the chance to win big.
There are some who have earned a great deal of money from their gambling hijinks. Toby Maguire, Ben Affleck, and Matt Damon are all regulars at the poker or blackjack table and they've walked away with some serious cash in their pockets.
But other celebrities… well, they haven't been quite so lucky. Here are 6 celebrities who lost money in a casino.
Charlie Sheen is known for his wild lifestyle. It's probably not surprising to see him on this list. At the height of his career, he was earning about $2 million for every episode of Two and a Half Men. That makes him the highest-paid television actor in history.
When asked directly, Sheen said that he doesn't prioritize saving that money. It seems he'd rather go out and spend it to support his lifestyle of partying hard.
When he divorced from his third wife, divorce papers revealed there were days he lost hundreds of thousands of dollars at the casino. This was not a one-time occurrence, but a regular habit. 
Charlie Sheen definitely was not shy when placing bets at the casinos.
Michael Jordan frequently visited Atlantic City casinos to bet on sporting events. It's not a surprise that this basketball superstar looked for a way to stay in the action after he retired.
He frequently made bets outside of casinos when with others during their leisure activities. Specifically, he placed bets during a game of golf that cost him around $1.2 million.
As it turns out, Jordan's luck in the casino was just as bad as his luck outside of it. In 1993, Jordan placed a bet in Atlantic City against the Knicks and lost $165,000 from that single game. It's a good thing that his bet that night was not as large as his bet on that golf game.
It seems Jordan has been laying low for a couple of years, but who knows what kind of bets he's placing at home and with friends.
Wayne Rooney is another sports pro who turned to gambling for a thrill. He is a 33-year-old professional football player from England. The salary he makes in a week is above the median annual salary in the UK.
With the money rolling in, he too made a habit of betting on games and other sporting events. Despite his significant pay, he found himself about £700,000 in debt.
That score was eventually settled and Rooney paid up, but not long after he hit the casinos in Manchester. During one of these trips, it's estimated that he lost £65,000 in only two hours.
Since losing these enormous sums of money, Rooney has quit gambling for good.
Michael Phelps, the most decorated olympian of all time, has been gambling almost his entire life. He started while in high school and wanted to pursue a career as a professional poker player. Those dreams were realized; he's played seven professional poker tournaments in Vegas.
Phelps seemed to be doing pretty well for himself until one incident in 2014 where he was arrested for drunk driving after leaving the Horseshoe Casino in Baltimore.
Apparently, he did very well that night, winning $8,000. However, Phelps was not always successful. 
People close to him have reported that he's lost millions at the poker table over the years. Perhaps it's his success that kept him coming back despite the times when he played a bad hand.
Phelps now only occasionally gambles, and he still participates in some professional tournaments. He also runs poker tournaments where winnings go to charity in an effort to use his passion to help those in need.
Paris Hilton is a little different from our other examples. It doesn't seem like she is one to frequent the casinos, but when she does, she's not very lucky.
In 2006, Hilton placed her own $150,000 Bentley as collateral for a bet in a poker game and lost it. She was given a chance to play again with a professional poker player so that she could try and win it back, but she didn't take him up on it.
It's probably for the best that Paris Hilton's poker career was short-lived. Who knows what else the hotel heiress would have lost at the table.
After a show one night, Drake's plans fell through and he decided to hit the casinos with his friends. It was well after 2 a.m., but the casino welcomed the unexpected drop-in. They even reopened their restaurant to serve Drake and friends food and giant cocktails that they named "The Drake."
With a load of cash in his pocket from his show that night, Drake placed some pretty big bets. By the time morning rolled around, Drake had lost about $200,000 in that casino. It was reported that, despite this loss, Drake still left with a good portion of his pay from the show the night before.
Some celebrities seem to have all of the cash and none of the know-how. To save yourself from having a bad night like the ones listed above, check out Online Casino Gems for some great bonuses, offers, tips and tricks to maximize your winnings in the casinos. If these celebrities had access to the kind of information we provide, maybe they wouldn't be on this list.