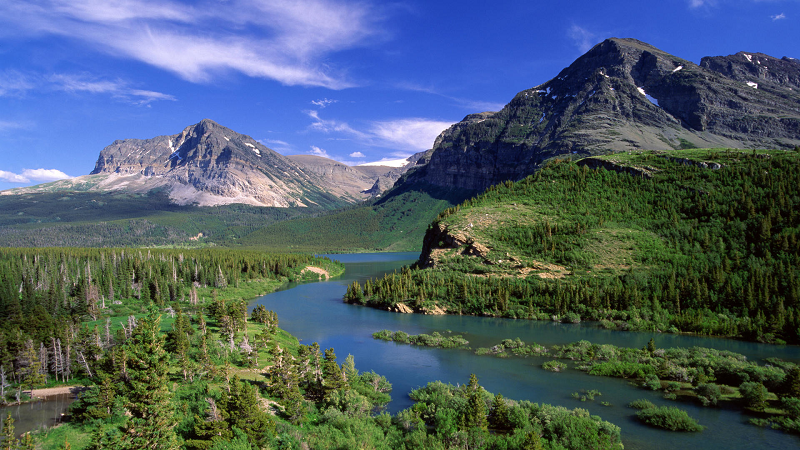 The iconic Poconos region is characterized by its forested mountains, pristine lakes and rivers, and lush valleys, as well as its rich history and deep cultural significance. It's a place where adventurers go to feel alive and where those looking to unwind go to find tranquility. It is both relaxing and thrilling, both romantic and free-spirited, both magical and down to earth.
This sublime area of Northeastern Pennsylvania attracts an array of visitors all year round from solo travelers to large families who are all yearning for an unforgettable vacation. Here, at Glamping Hub, we've put together the top four places to visit in the Poconos alongside some of our extraordinary getaways within its foothills.
Camelback Mountain
Reaching an elevation of 2,133 feet, Camelback Mountain is home to a world-class ski resort, which shares its name, where there are 35 trails for all levels of ability, including incredible opportunities for night skiing. During the warmer months, guests can enjoy the rush of racing their friends through the treetops on a dual zip-line adventure, 85 feet above the slopes.
Delaware Water Gap Recreation Area
Guests can admire the soothing sounds of nature while kayaking past the red and orange leaves of the Delaware Water Gap Recreation Area in the fall, or cool down in the summer sun with an adrenaline-fueled whitewater rafting experience on the Lehigh River. With over 100 miles of trails, visitors will come across epic vistas throughout the year, whether it's of the wild flowers in the spring or the mist engulfing the towering cliffs above the Delaware River in the fall.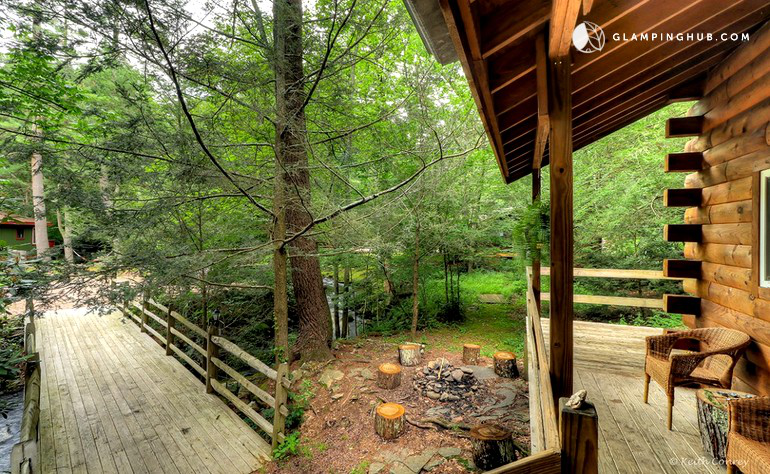 Need a place to stay near by? Check out this beautiful cabin rental that sleeps up to 7 guests!
Bushkill Falls
Justifiably dubbed "the Niagara of Pennsylvania," Bushkill Falls is a mesmerizing natural attraction of eight waterfalls, all superbly interconnected through a system of hiking trails and wooden bridges. It is surrounded by lush, dense forest that makes for an impressive backdrop, and visitors are able to catch a glimpse of some of the state's most precious wildlife, such as hawks, possums, and owls.
Lake Wallenpaupack
Lake Wallenpaupack showcases 52 miles of shoreline and glistening waters, which are abundant with smallmouth and largemouth bass, walleye, trout, catfish, and yellow perch, making it one of the most prolific fishing spots in the United States. Visitors can launch their boats from several docks along its banks for outstanding sailing, kayaking, and canoeing, while in winter, the unique and utterly captivating "Ice Tee Golf Tournament" is unlike any other.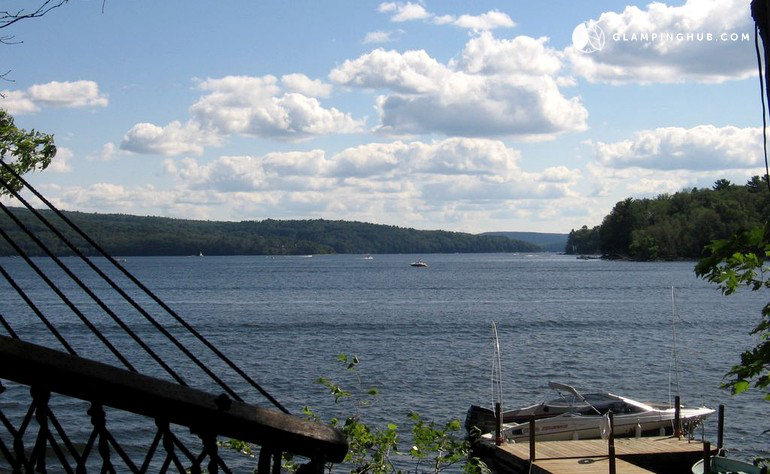 For a great place to stay, right on the lake Glamping Hub offers this cozy cabin for you and 6 friends!