If you're the person in your family or group of friends that always prepares the dessert for a gathering, and wants to learn some quick new ways to show off your culinary skills – you've come to the right place. For lovers of all things decadent, there's an ice cream based treat becoming more and more popular in the States these days and it's called mochi. With rich ice cream encased in soft and chewy rice dough, it makes for the perfect foundation (or accompaniment) to any delectable dish, especially in no-bake desserts.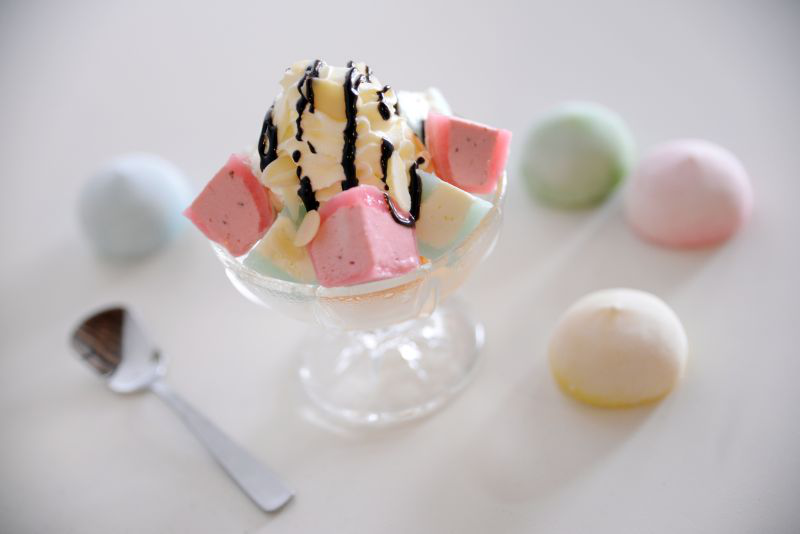 No-bake desserts are quite popular refreshments for the summer months as they're typically served cool, don't require the oven, and don't involve as many steps or as much time to prepare. Why not prepare some mini cheese cakes for example? All you need is an eight-ounce package of soft cream cheese, two tablespoons of lemon juice, one teaspoon of vanilla, a fourteen-ounce can of sweetened condensed milk and small baked shells to start (see the link above for the full recipe). Each cheese cake can then be topped off with a piece of vanilla bean mochi and fresh raspberries for a creamy finish.
Unless you're watching for allergens, no-bake peanut butter bars are a real crowd pleaser at parties as well; they also pair well with double chocolate mochi. All you need is butter, graham crackers, powdered sugar, and peanut butter (mixed well). Then put a cup of milk chocolate chips in the microwave to coat. When the dessert has cooled, simply cut small pieces of mochi up until they're the size of mini-marshmallows, sticking them onto the cooled chocolate.
Another option is white-chocolate cake batter fudge which would pair wonderfully with cut up cookies and cream mochi or ripe strawberry mochi depending on what accents you're looking for.  Simply pour a can of sweetened condensed milk and three cups of white chocolate chips into a microwave-safe bowl. Heat for 2-3 minutes, or until white chocolate is almost completely melted, then stir until completely blended and smooth. At this point, add three tablespoons of vanilla extract plus half a teaspoon of almond extract and combine thoroughly. Serve with pieces of mochi on top.
For high-quality mochi, choose a retailer like MyMo Mochi that uses very little air in the preparation of their ice cream, California dairy, and a high temp/short term method for pasteurizing their fruits and eggs. These mochi balls are ready made, simply pull them out of the freezer and unthaw. They can be found in most major grocery stores including Safeway, Shoprite, Kroger and Whole Foods.
This summer, save time by carrying some quick and cool, no-bake recipes in your back pocket that will be sure to delight and impress. Thanks to mochi's chewy consistency – these desserts will retain a soft lavishness that many only expect from baked goods. Show your friends and family that there really is nothing you can't whip up for the purposes of curbing their sweet-tooth, and yours.