Just moved into your new home or currently redecorating? We all know that decorating a home is not an easy task to perform. The mood, structure, and space of the house, as well as your budget and time, need to be considered. DIY-ing your home skillfully is a budget-friendly option and can help add value to the home.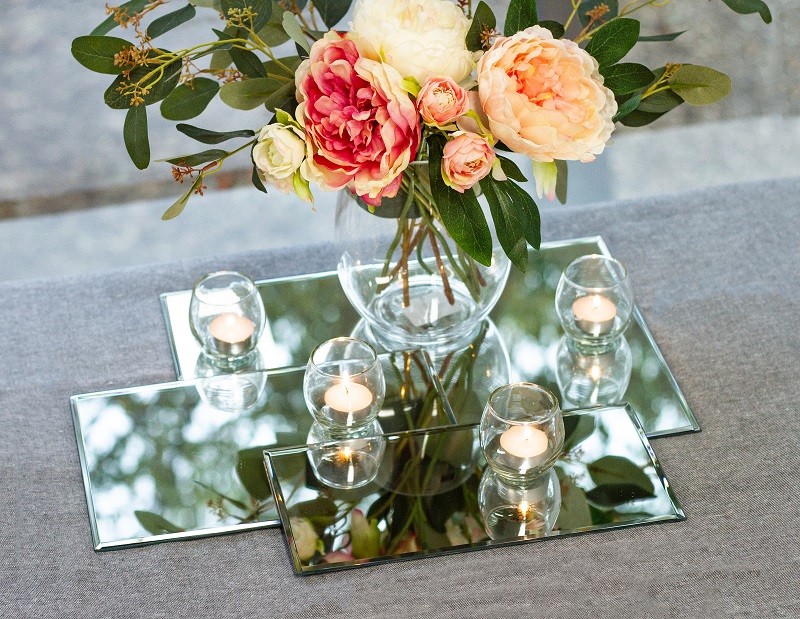 When it comes to home décor we have a lot of options to choose from, such as vases, pots and basket, artificial plants and candles, etc. that can make our home comfy and aesthetically pleasing. Indoor or outdoor candles are a cost-effective and timeless way to add a mystical and serene feel to your space. Here are a few ways to fill your home with the illuminating warmth of candles.
White Candles & Green Ferns
Add some colour to your patio with some outdoor candles. White and green are colours that pair well together and usually suit any theme. Try layering preserved moss on the base of a wooden tray and add variations of white pillar candles in it. You can buy candles online as well as moss, and artificial flowers to give your patio a fresh look.
Candle Clusters
You can simply place clusters of pillar candles around your space, like the bathroom or living room, for a fresh and refined effect. You can try adding coloured candles for a bit of style, match them or contrast them with your walls. 
Decorating With Statement Lanterns
Illuminate your home space with the peaceful glow of lanterns. Lanterns not only look mystical and traditional but also work as a safe option to display your candles. Try buying different heights of lanterns to add depth to your display. If the lantern is big enough, you can try adding small clusters of candles together for added effect.
Lighten-Up with Mirrors
Increase the light in your living room by placing a mirror behind or under your cluster of candles. This is not only a good trick but will also add an ethereal look to your room. You can add a panelled mirror and different sizes of candles for a classy touch. 
Contrast with Stones
Make use of what mother nature has provided you. You can create eye-catching candle displays by simply filling the bottom of a hurricane vase with some decorative stones and adding a pillar candle to the centre. You can get all types of beautiful stones that contrast with your candles. Polished river pebbles are the most popular choice for this kind of display.
DIY Candle Trays
Why not recycle what you already have at home. You can use old trays from your kitchen or mirrors as candle trays by spray painting, embellishing, or framing them. Trays will not only keep your candles well-kept and make them easy to carry but will also give your home a trendy look.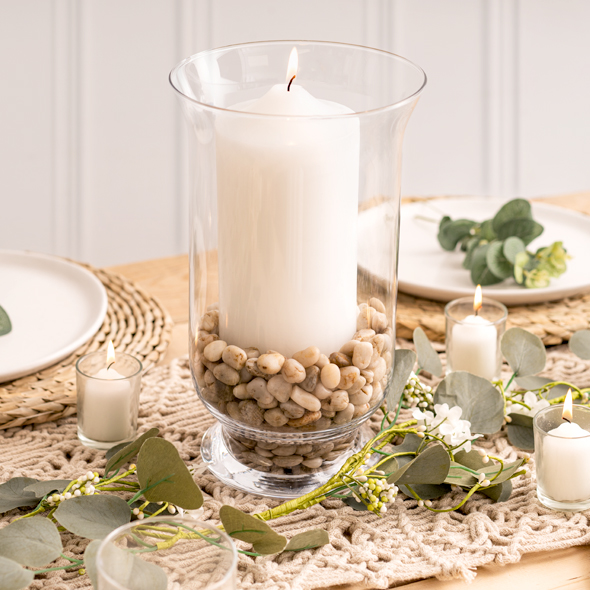 Mason Jar Candles
The possibilities of decorating mason jars with candles are endless. They can not only be hung indoors and outdoors by tying string around them but also used as table decorations. Try using small tea-light candles if you want a soft and romantic glow for your next dinner setting. 
Zen Garden
Create your zen garden at home and add candles for a relaxing effect. Take a wooden box, preferably in dark brown, add some sand, stones, succulents, fern pots, and tea-light candles, and you are done. These candle Zen gardens can be kept anywhere you wish. 
Candles add to the serenity, peace, and relaxation of any space. If used effectively, they can bring elegance and refinement to your space with their soft and warm light. For cheap candles, you can always opt to buy candles on sale in bulk or buy candles online.