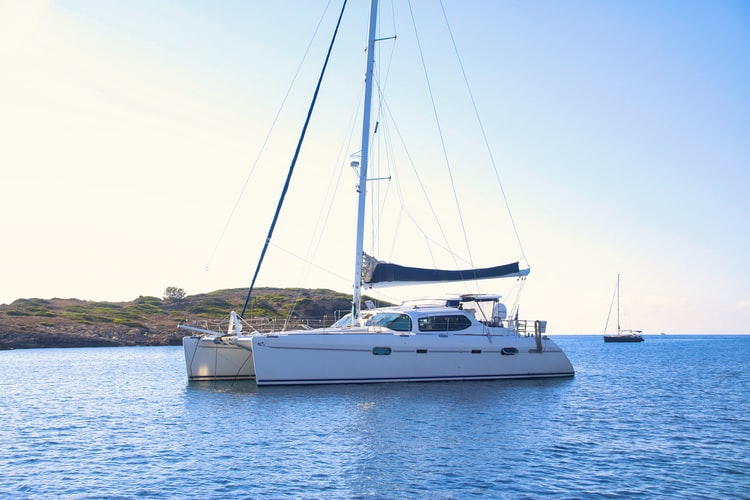 We all have so many different ways of spending our Christmas vacations – though most people would agree that it's a time for getting together with all with our friends and family, and making space to get to know them better. We eat, drink, and spend time together. But let's suppose that it's Christmas time and instead of celebrating at our homes, why not to go for a 'traditional' yacht charter holiday instead?
Traditional Yacht Charter Experience
This will be the most amazing part of your vacations you will ever experience. Well, just think of spending your vacations on a yacht with your loved ones. Your boat charter with Sydney Harbour Escapes will be draped with lighting and Christmas decorations. You' re exchanging gifts with your loved ones, singing, dancing, and enjoying Christmas Eve. All of this is so much fun.  And then you sail off to a private beach and have a BBQ for your Christmas Dinner!
Well, you can turn it into reality! You can choose the type of yacht or catamaran according to your group size – the guys at PlainSailing.com are confident they can find you the perfect one for your group – whether you are a bunch of hardened sailors, or a small family who have never tried anything like it before. If you have any questions about bookings and all then they can help you research it all online.
Perfect Destinations for Perfect Vacations
It is very important to choose the destination properly. Well, almost all the destinations are amazing when it comes to chartering a yacht, but you need to get the timing right. Around Christmas time then you can't go too far wrong if you stick to the Caribbean or hotter climes. Here are our top picks…
It is an amazing destination that suits all the festive season. It will be the most memorable experience of your life. It continues with a beautiful lit street and music all around. It feels like you are entering heaven. In the middle, you will find some straw dolls in the market that are a perfect present to gift to your loved ones. It takes you to the beach and you experience lunch on a perfect stand.
It is the ultimate destination for those who love to explore Penjor. It is great for Christmas time. It provides you a thrilling experience with a twist of traditional food & drink.
The British Virgin Islands
This is suitable for all those who want to celebrate Christmas as a personal yacht charter experience. This is ideal for couples. This island looks so stunning with beautiful greenery and locals also love to enjoy Christmas Eve.
This is another amazing destination. A perfect Christmas Eve for all the people who want to spread love and joy. This destination is for you. Go and grab the amazing deals and offers available for the festive season.