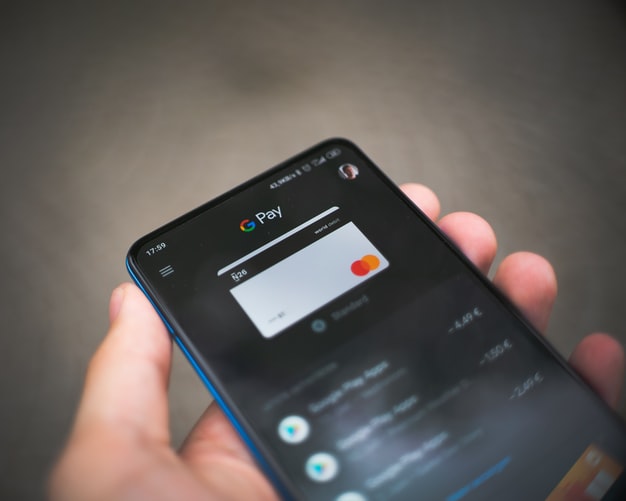 Amidst COVID-19 and with the rapid growth of positive cases, the government has done the best it can to prevent the spread and that included instructing the public to use cashless payment technology. Even with the continuous growth of consumers doing cashless payments, there are still that are new to it especially the unbanked ones, which made going cashless harder for them during this time of COVID-19 according to a report by MarketWatch.
Different Cashless Payment Options
With the growing use of technology, many of the business establishments are now accepting cashless payments like the use of credit cards, debit card, P2P platforms like Paypal, Venmo, Square's Cash App, and Zelle.
Credit/Debit Card – we have been introduced to the use of credit and debit cards for ages. We can have it swipe in stores we are shopping provided they have the credit card terminal in their POS. In addition, many establishments made their presence online and accept online payment using the customer's credit and debit cards. When paying online, the cardholder's mobile phone must be linked with the card he or she is using to get alerts on every transaction.
Peer-to-Peer or P2P
P2P is arecashless payment apps that allow users to pay for purchases and send money to others.  Today, various P2P apps are available for use including Zelle, Venmo, Cash App, Paypal, Google Pay, Apple Pay Cash, and Social Media Transfers.
Zelle–this p2p service is offered by the majority of the bank in the United State allowing people to send and receive money from other people through someone's bank or Zelle account using the app. The process will take almost real-time. It is important to note that both the sender and receiver should have a Zelle account to complete the process. It compatible with numerous US banks and credit unions. One should not though that Zelle is only compatible with local US banks and does not allow its users to attach a credit card.
Venmo–Venmo is another p2p app that allows its users to send and receive money through the bank account link to the app, Venmo balance, or through an attached credit card. Although owned by PayPal, Venmo has a unique function of its own. The app offers an optional debit card to its users free of charge. Users can spend their Venmo balance using the debit card. One must note that Venmo charges a minimal amount when sending money through credit card and when cashing out to the user's bank account.
Cash App–owned by Square Inc., Cash App allows its users to send money from their balance or through their linked bank, credit, or debit card. The App has an optional debit card available for its users for spending purposes and receiving cash boosts. These cash boosts are user saving applied to different vendors. Charges may apply when sending money via credit card and when making instant deposits. Standard deposit is available for free and it will take on to three business days to complete the process.
PayPal–PayPal is a widely used peer-to-peer transfer service worldwide. Users are allowed to send and receive money through their linked bank account, debit card, or credit card.PayPal has various functions available to its users and is the most popular service for online merchants and buyers. Even online casinos are now accepting PayPal when funding a player's account according to BonusesOnline.com. This move by online casinos is just in time as they push for cashless payments .PayPal charges a fee when sending money through credit or debit card and PayPal credit.
Google Pay–this app allows users to pay for their purchases and transfer money through the app's digital wallet. Other than that, users can also pay their purchase in stores with the point-of-sale near-field-communication reader and with the user's NFC on their google pay enrolledphone turned on.
Apple Pay Cash–available for Apple users, this app allows the users to send and receive money in the Messages app using the recent versions of Apple devices. Please note that this app does not applyto non-Apple devices.
Social Media Transfers–some of the social media network today allows its users to send and receive money and this includes Facebook Messenger and Skype. Users must link their bank account to complete a money transfer.