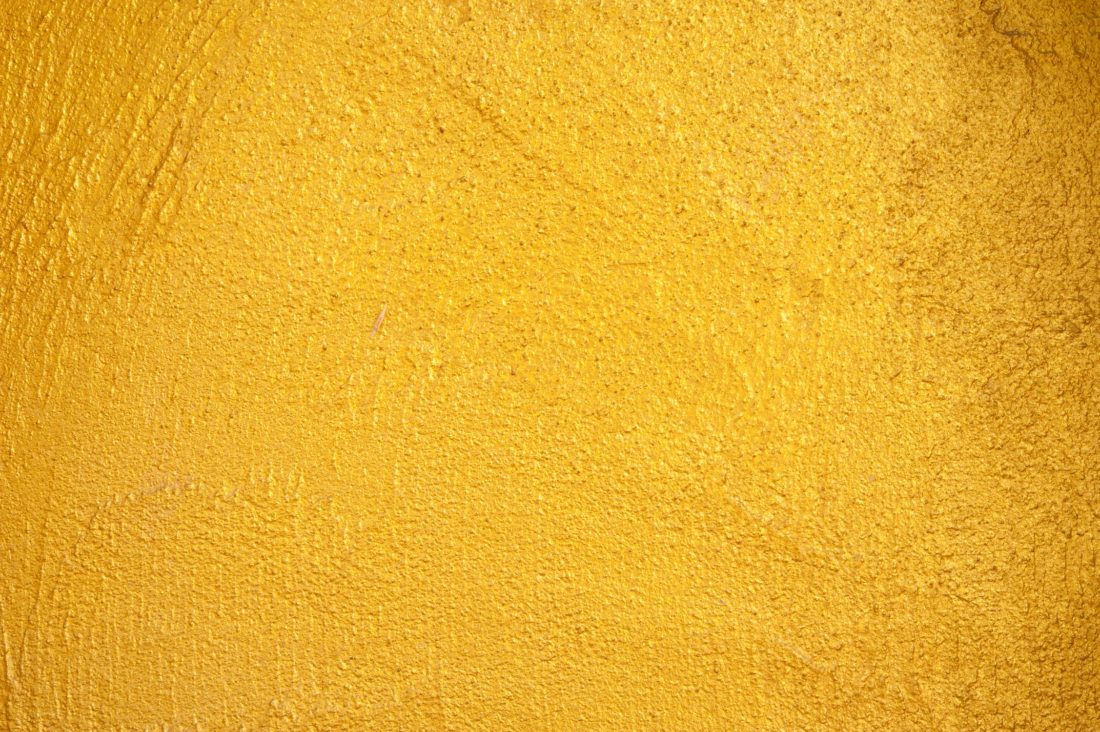 It's said that at the end of every rainbow, lies a pot of gold hidden by a leprechaun. Whilst we're not sure how true this is, you can't deny that the Irish myth has been the source of great fortune for the slot machine manufacturer Barcrest.
Rainbow Riches is one of the most famous series of slot games in the world. After its phenomenal success as land-based machines, Barcrest moved their Irish luck themed slot games online, where they quickly proved just as popular with mobile and desktop players.
Now a new edition, Rainbow Riches Drops of Gold, is set for release. And what better way to celebrate a slot that's filled with lots of pots 'o gold than by checking out the coolest things you can buy made from gold. . .
Gold crib
Price tag: £10 million
Becoming a parent is a gift that money can't buy. But if you want to let your new-born sleep in a crib made of solid gold, that's going to set you back just under £10 million. The 24-carot cot, named the Dodo Bassinet, first went on sale in 2014 for £9,960,000. It's designed by Summo, a company that makes luxury furnishings for children and babies. Each crib takes them 6 months to build and, if you have an extra £72,000 to part with, they'll even engrave it with your little one's name and a diamond insignia.
Gold Heels
Price tag: £170,000
You could be putting your best foot forward in a pair of gold Lois Vuitton stilettos. The heels, believed to be the most expensive shoes to be made and sold by the designer brand, are crafted from gold and encrusted with 30-carot diamonds – 2,200 of them to be precise. A pair will set you back around £170,000.
Gold Model Car
Price tag: £2 million
Only the rich and famous are seen behind the wheel of a Bugatti Veyron. In fact, music tycoon Simon Cowell owns one. And if you want a model replica of the supercar constructed from 24-carot gold, platinum and diamonds, you'll need to have a cool £2 million going spare – that's enough to buy two of the real cars. In 2010, just 3 of these limited-edition models were created by the renowned Swiss model car maker Robert Gulpen. They were quickly announced to be the most expensive model cars on sale anywhere in the world.
Gold Shirt
Price tag: £14,000
If you're looking to make a fashion statement, you could buy yourself a £14,000 shirt made of gold. In 2013, that's exactly what a wealthy Indian man decided to do. The shirt called for 15 goldsmiths, each working for 16 hours per day for 2 weeks, to create and weave the gold threads. It comes with matching cuffs and a set of rings. It's a dazzling addition to any wardrobe.
Gold Bathroom  
Price tag: £22 million
Why not have one of the world's most famous toilets re-created for your own home? In Japan's Hang Fung Gold Technology Showroom, you'll find a bathroom where everything – including the tiles on the walls, the sink, the mirrors, the doors and the toilet – has been made from solid gold. It was designed by jeweller Lam Sai-wing and is estimated to be worth around £22 million. Many wealthy visitors have taken inspiration from the showroom to design their own luxuries lavatories.
Rainbow Riches Drops of Gold is due for release on Tuesday 26th June. You'll find it available to play amongst the bgo mobile slots at bgo.com. It's free and easy to create an account at this online casino. Plus, you'll receive 10 Free Spins just for verifying your mobile on sign up!