Is spring taking its sweet time to arrive where you are? Anytime you find yourself bemoaning the crap weather where you are, know that there are many affordable yacht charters for popular destinations that you can book at a moment's notice.
If you are dreaming about sailing away into the deep blue sea, the following spots will give you plenty to discover on a yachting holiday.
1) Anguilla
There are innumerable amazing destinations located throughout the Caribbean. In our opinion, though, few match up to Anguilla's level of quality.
Surrounded by picture perfect beaches that regularly make top 10 lists in the travel media, rocky headlands topped by luxury estates, and offshore coral reefs filled with tropical fish representing every color in the visible spectrum, there will be plenty to see and do during your days out on its waters.
Don't forget to visit the Prickly Pear Cays during your time here: situated west of the main island, these uninhabited isles will give you the deserted island experience many of us crave.
2) Cancun
Looking to let your hair down, but want to break up some of the partying with some sublime sailing time?
Cancun is the perfect place to go, as it is home to some of the best nightclubs south of the border, and it has plenty of restaurants to choose from (authentic taco stands to five-star elegance).
Soon after you head out into the vibrant blue waters of the Western Caribbean Sea, though, you'll quickly find out that the best highlights of your trip lie directly ahead of you.
Up and down the coast of the Mayan Riviera, there are many places you can reach on a day trip, as Isla Mujeres, Isla Holbox, and Cozumel are all home to beautiful beaches and landscapes worth discovering.
If you have more time, you can call on places like Tulum and Sian Ka'an Biosphere Reserve, as well the numerous undisturbed beaches along the way which have yet to have their peace shattered by mass development.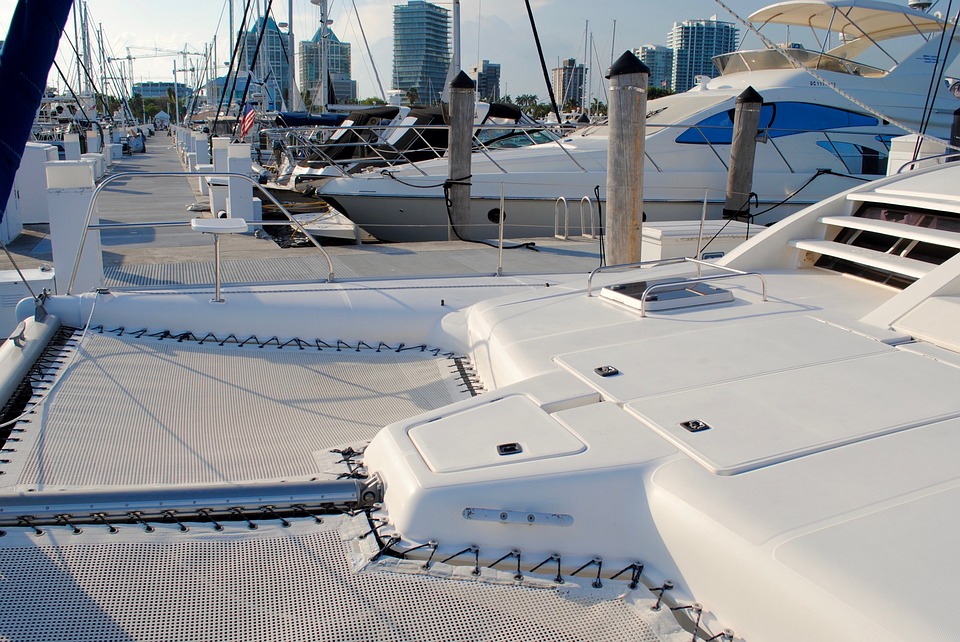 3) Miami
Want to go on a sailing vacation without having to leave the USA? There are many excellent ports from which you can depart on a chartered yacht, but none have the glamor that Miami has.
If you choose to head out on the water for a day with your best friends, there are several attractive options close by, from South Bimini in the Bahamas (bring your passport if you are going there), to the Intracoastal Waterway north of the city.
Those heading on a multi-day adventure will relish the opportunity to explore the Florida Keys the way they were visited before US 1 was built.
Meanwhile, those with a taste for adventure may want to sail into the 10,000 islands, where countless species of birds, fish, and mammals can be found amidst these mangrove isles found just off the southern tip of Florida.