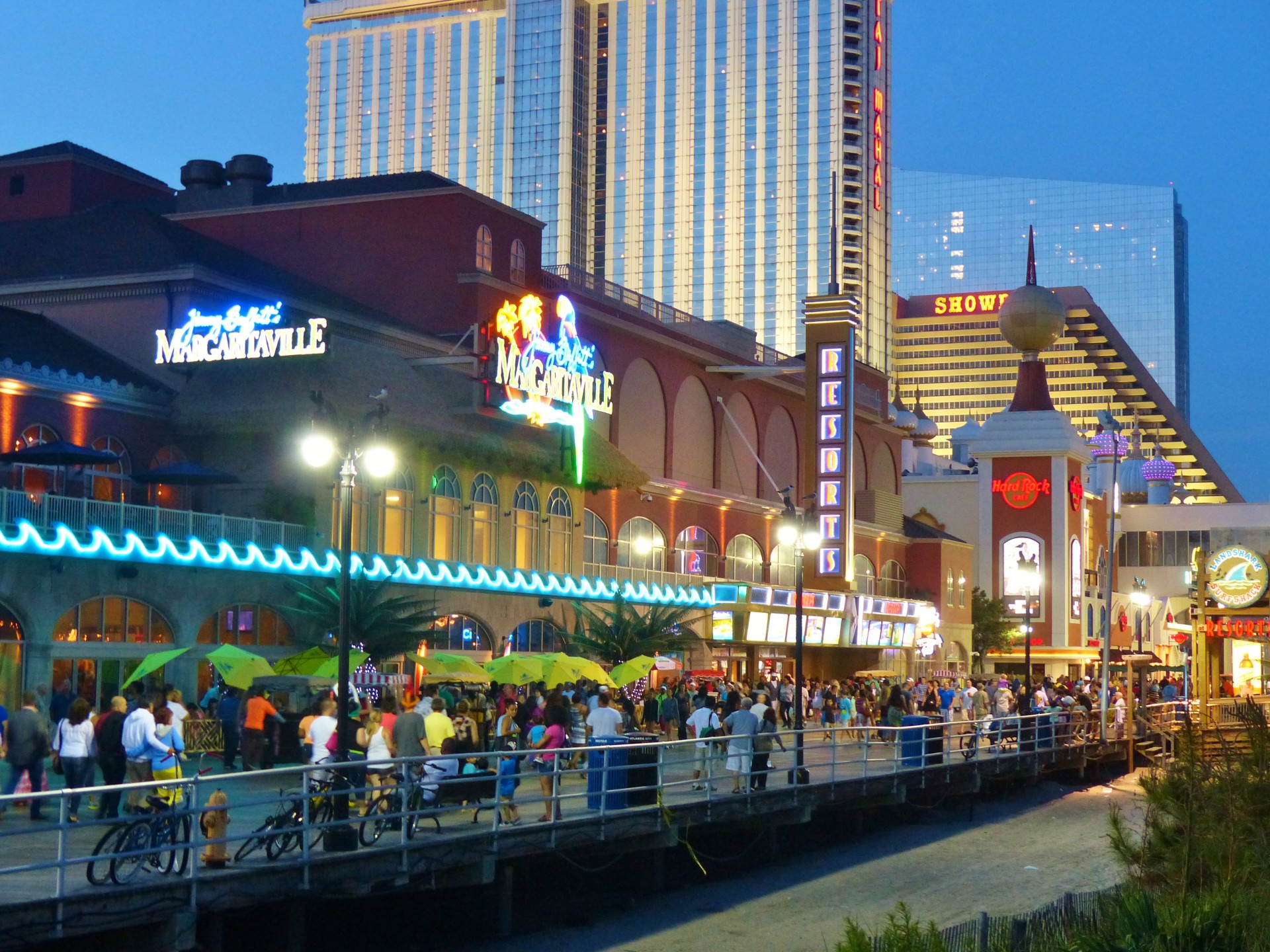 Having a great reputation as a popular resort city for many years now, Atlantic City is one of America's tourist hotspots. Whether you go for the beaches and boardwalks, casinos, or all-round entertainment, finding the perfect place to stay is a must. As Atlantic City has an abundance of hotels to choose from, the right accommodation for you will be somewhere in the city, so here is a selection of the best to make the decision easier:
Music Lovers
Atlantic City is famed for its magnificent live entertainment. You can find great venues within easy reach of hotels and some places even have their own venue on site. Being the biggest hotel in New Jersey, the Borgata Hotel not only has a casino and spa, but multiple entertainment venues including the Borgata Event Center and Music Box. Featuring various shows from music and dance to comedy, upcoming performers include Queen of Hip Hop, Mary J. Blige, and Jerry Seinfeld.
If you want entertainment right by the beach, Boardwalk Hall is worth a visit, even if you do not go to one of the amazing performances held there. The hall is one of America's National Historic Landmarks and is host to the largest musical instrument in the entire world, which is a pipe organ. There are plenty of hotels situated alongside Boardwalk Hall so staying close to the historic venue is no problem. This way, you will not have to miss exciting shows such as The Who and Janet Jackson. Miss America Organization also announced their return to the venue this year, so it must be worth a trip.
Casino Crazy
Why go to Las Vegas when you can go to Atlantic City? Atlantic City is one of the world's most famous casino cities, just like Vegas, with the added bonus of having a beach location. Many hotels have their own casino in Atlantic City. The Resorts Casino Hotel is one of these, famed throughout the city as being the first casino hotel outside of Nevada. At Resorts AC, you can enjoy all the fun that casino games bring, just a stone's throw away from your bedroom.
You can also have the pleasure of experiencing one of the top places for gambling, as the hotel is known to have hosted some of poker's biggest stars, like Jason 'JCarver' Somerville and Chris Moneymaker. With the elite poker professionals choosing to play here, Resorts is certainly the hotel for gambling fans, although you might want to practice first just in case a poker pro happens to be staying at the same time as you. With the advent of online poker, you don't even need to risk embarrassing yourself on the casino floor; 888poker lets its users play and learn with "fun" money on its mobile app. The company offers webcam support for a more authentic casino experience with players around the world too.
Living History
In addition to casinos rivalling Vegas, how about the fact that Atlantic City has its very own Caesars? Step back in time to the grandeur of Ancient Rome and enjoy a life fit for an emperor. With a casino, restaurants, a spa, and live entertainment, Caesars is the ideal place to immerse yourself in the history of Italy, without giving up any luxury. Even the dining is authentic, with the Palace Court Buffet serving fresh pizza and pasta and The Toga Bar offering Roman inspired cocktails.
It is fair to say that Atlantic City has it all. There are so many places to stay that give you the vacation you want like 5 star hotels or beach house, or if you prefer to venture outside the city you can try things like last minute cruises from baltimore which is just a three hour drive away. Whether you want to sing your head off to some of the finest musical entertainment, find your inner poker player, or experience life in another culture, Atlantic City has got it covered.