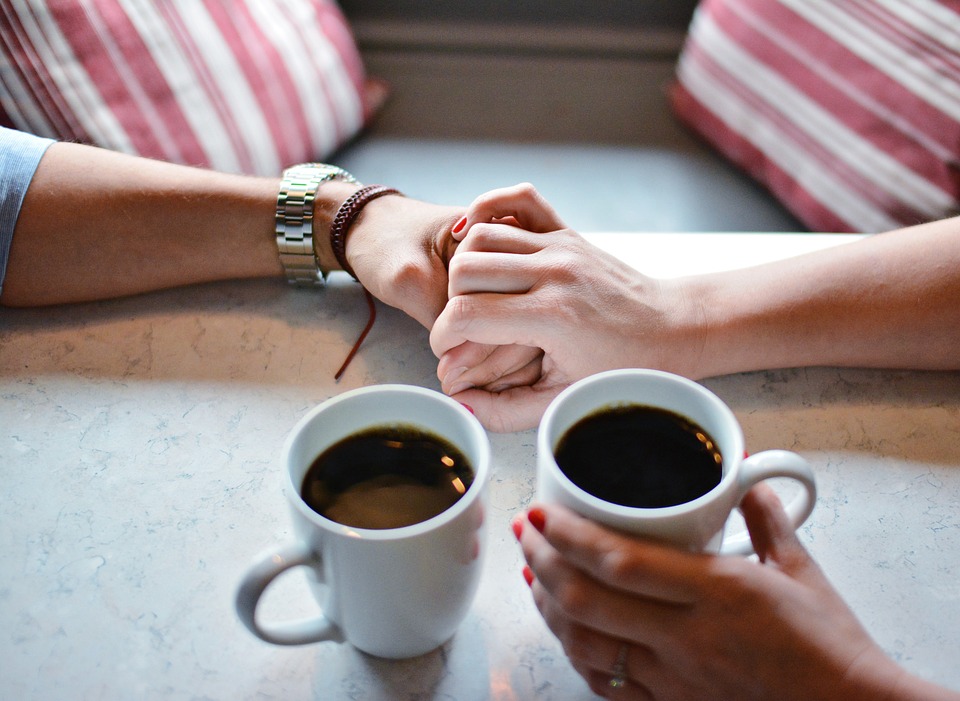 Loving your partner is easy, but knowing just how to show it isn't always a walk in the park. When that big anniversary comes around, it can be especially tough to pick out the perfect gift that shows just how much you care. You might spend countless hours perusing store shelves, only to find the average box of chocolates and snuggly bears.
Handmade gifts are always heartfelt, but they can be time consuming and might not come out as intended. Of course you'll go on a romantic dinner date, but that just won't cut it; you're expected to continue the romance with a perfectly wrapped gift adorned with a big red bow.
Don't think no more! The gifts described below are a great way to remind your significant other of the bliss you both felt on your wedding day, while also adding an element of fun.
1. Custom Art:
Custom art can come with a hefty price tag, but this "Never Forget the Days" canvas is sure to steal your honey's heart. It offers a creative way to display the important dates in your life together. This customizable artwork makes it an impressive and unique gift that you and your spouse can cherish forever.
This canvas is sure to wow your partner, but will also be a great conversation piece when guests visit. You have the option to add a frame to the canvas for a more finished and refined look that will compliment any home. It would also make a beautiful statement in the bedroom for a more intimate and romantic feel.
2. Cute Matching Robes :
As cheesy as matching with your partner may sound, having matching robes for after the shower is #RelationshipGoals. By adding your custom initials to the front and choosing your favorite colors, these fun robes are sure to impress!
You'll feel like you're at the spa when wrapped up in robes. All you'd need next would be some relaxing music and to give each other a massage. That'd be sure to set the romantic mood while impressing your partner with some calming alone time.
3. Customized star maps:
Whether your partner is a lover of outer space or not, these custom star maps from TwinkleInTime are an out-of-this-world way to express your love. Each individual map depicts the stars in the sky on a particular day and at a particular location. You can add a personalized message to the framed art as well to say exactly how you feel, but the image is truly worth a thousand words on its own.
You'll receive a snapshot of the stars on the day and place you met, or maybe when you were married or the birth of a child. A trip down memory lane is a sure way to make your significant other feel the love between you.
4. A cool fitness tracker that measures your blood pressure
For those whose partners need to be more active, you should consider buying them an Omron Watch (check out this review). This new fitness tracker features a long battery life, sleep stage tracking, and scored exercises while also keeping track of daily exercise on the connected phone application. You can never miss a step when you're wearing the Omron device, and your partner will appreciate the awesome tech gear. And check this out. The watch itself actually measures blood pressure on the go, the first one to be approved by the FDA to do so.
But I must warn you. The price tag of $499 may come as a sticker shock for most people. Some users have also complained that the wrist band has only one size and color. That said, overall, this is one of the most unique pedometers this year and you should consider buying it.
5. Environmentally friendly and reusable water bottles:
Reusable water bottles are an on-trend and environmentally friendly gift that anybody would appreciate. Better yet, there are so many different options to choose from that can match each individual's style. Your significant other would look so trendy carrying a bottle that matches his or her everyday look.
While there are so many options to choose from, the Kool8 running water bottle stands out from the rest. This sleek stainless steel option offers insulation for both hot and cold beverages and comes in five vibrant colors. Even more impressive, it is completely eco-friendly and BPA free!
Kool8 is unique because of the money the company donates to underprivileged regions. With the purchase of every bottle, 20% of the profit goes to those that need it most. This water bottle is a gift that gives to more than just your partner, making it a special way to show your love.
One of the most convenient aspects of the Kool8 bottle is the price tag; it is low compared to other reusable bottle competitors. The included tea infuser is not something every bottle offers, and neither are its strength and insulation capabilities. With all the features that it gives to its customers, the Kool8 is definitely worth every penny.
6. Printed shirts with a personal touch:
A unique way to show the love you have for your spouse is to make him or her a custom printed shirt through Screen Print This. Imagine your husband in a shirt with your name on it, or your wife sporting a tee with your wedding date. You can even make yourselves matching shirts to take adorable, romantic pictures!
For those with families, these shirts are a great way to show your family connection. A mother would adore a shirt with her kids' names (or even faces!) printed on the front. A father would never change out of a shirt that said "Best Dad Ever" in bold print.
While these make fun anniversary gifts, they can also be used for other special events or family celebrations. Imagine a family beach vacation where everyone wore matching vacation tees! Or a Christmas card photo featuring matching festive shirts!
With so many creative ways to show your love, there is no need to panic. Custom items are sure to tug at the heartstrings and create romantic, magical moments. Items that revolve around your partner's likes and hobbies are sure to show that you care.
A gift is just a piece of a romantic anniversary celebration, and while it isn't everything, it is the surest way to leave a lasting impression on your significant other.