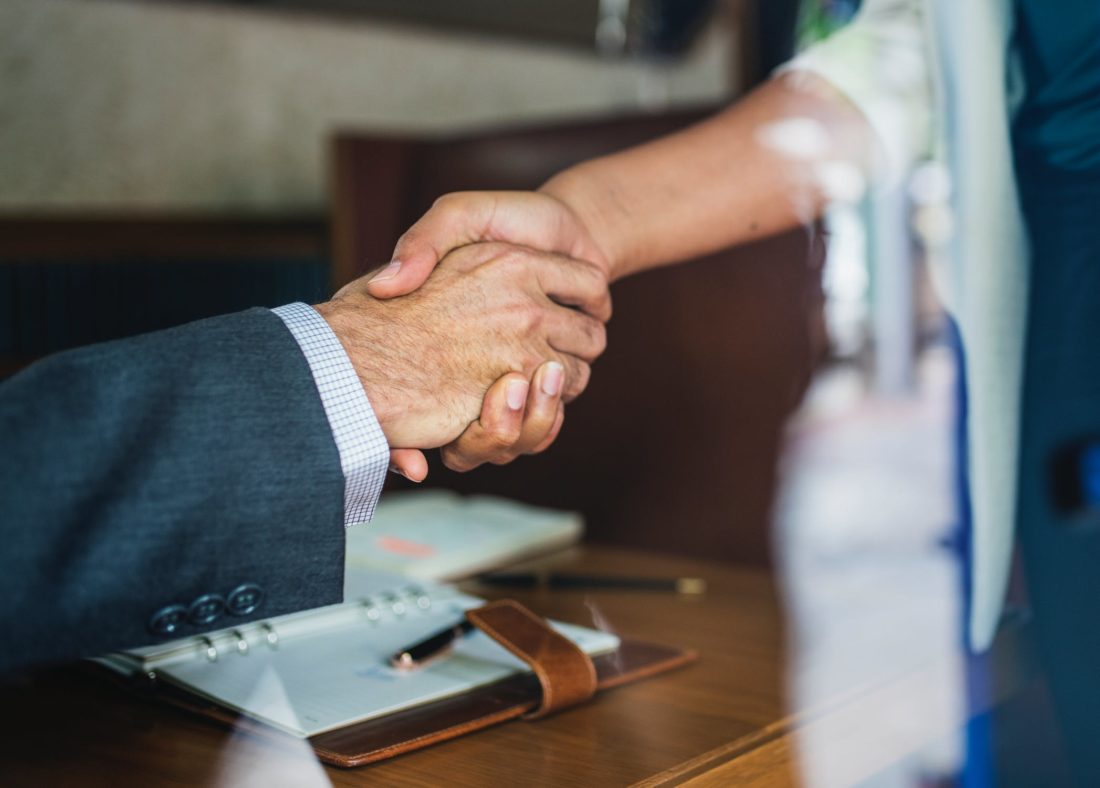 B2B (business to business) marketing refers to the process in which businesses market products directly to other businesses rather than to consumers. This usually involves one company advertising a specific product or service to another company. It is important to show off the product or service as it will benefit the specific company so they are more inclined to use what is being offered.
This form of marketing can often be difficult, but the task is not impossible. Consider these five simple methods that could enhance your company's B2B marketing strategies and help it thrive!
1. Content Marketing that Matches Goals
Digital Authority Partners has found that some of the most successful companies market their products in a way that appeals to their audiences. They accomplish this through content marketing that is not only consistent and relevant to their business, but also interesting to consumers. Advertisements can even be improved with more data – if you provide enough information about your customers, you could even create a customer heat map and target the areas that have the highest density.Their content marketing strategy matches specific goals that the company upholds to expand consumption of the business's services.
Before beginning to market your company, it is important to set clear goals for marketing strategies that are in line with the company's main purpose. Consider your reason for marketing. Is it to educate consumers, or possibly establish more credibility?
Remaining organized and having a clear set of goals will help keep content creation on track. Consumers should want to read the content, absorb the content, and ultimately contribute to your business because of the successful content. Marketing in a way that highlights the importance of the business is what will help you succeed.
2. Data-Driven Marketing for a Personalized Experience
Years before the rise of social media, people were mass-marketed to through scripted messages and automated phone calls. According to ComboApp, Customer Relationship Management (CRM) systems have since been developed to help companies tailor their marketing techniques to the individual. These systems help to track and collect data that can best help marketers personalize the consumer experience.
As a result of data-driven marketing, advertisements are now able to target the specific interests of consumers. This allows consumers to interact with new brands that are related to their previous searches, which are tracked through this technique.
Data-driven marketing is also involved in using first names in emails. This makes consumers feel they are being specifically addressed, and thus more likely to interact with the product.
Marketing Analytics and Medical Devices.
Using data-driven marketing is especially important in the medical field. It is not uncommon for healthcare startups to fail. This is largely because of their inattention to detail and a short-term mindset concerning patient relationships.
It is important for health startups to take their long-term relationships with customers into account right from the start. Using data helps professionals identify trends and make health-related interactions more effective. Electronic record usage in the healthcare setting is becoming increasingly popular, so utilizing data-driven marketing is essential to know how to best appeal to consumers.
3. Visual Content Marketing
Words can get boring, and many consumers lose interest when they have to read too much to figure out what your business is all about. Think about those business executives that you are marketing to in the B2B setting. With their busy schedules, visual content might ease their minds and make your brand stand out.
Visual content marketing can be used to quickly capture a consumer's attention through vivid images and attractive colors. You can even include your snazzy logo to advertise yourself and a blurb of words that summarizes your company's mission. After seeing the visual content, a consumer is more likely to want to keep learning about your company.
Social media is crawling with visual advertisements since consumers are more inclined to stop and absorb a picture before reading an entire article. Images are easier to consume and often lead the consumer to continue reading the company's content. Hence this a very effective way to advertise your business based on the mass-circulation and prominence of images online.
4. Webinars Are Still Relevant in 2019?
Yup! A webinar (or "web seminar") helps you connect with a large audience in a short period of time. Webinars often provide free services to audiences that draw them in to want to pay for the services in the future.
Webinars are also a form of visual marketing, making it easier to draw in an audience than if you were to advertise to them with a lengthy written script. They involve a short presentation and the opportunity for questions and answers. This setup creates an automatic connection between the presenter and consumers because of the direct conversation.
An important note to keep in mind is that this platform is not just a sales pitch. It is meant to advertise how your business will be beneficial to the audience of consumers, in this case, other businesses. This will make sure you keep the interest of the audience in mind rather than rapid-firing facts about how great your company is.
A webinar is a great way to build connections and expand your brand, and finding the best webinar software providers will make sure you can run a webiner efficiently. It is important to keep them focused on one main topic and to reiterate how helpful your product or service will be in a creative, intriguing manner.
5. Lead Nurturing
Once relationships have been made with potential buyers, it is important to maintain those relationships and keep them happy. Lead nurturing focuses in on the needs of the potential buyers throughout the duration of the relationship in order to make them more likely to use your company.
One way leads can be nurtured is through email. Sending informative but conversational emails out to potential buyers is a great way to keep them interested in your brand. Your messages should be relevant to your company's goals and focus on the specific needs of the consumer. A great tool to scout for executive emails is Hunter.
Nurturing your leads is so important to help you stand out amongst competitors, who may already be doing it. Keep in mind that your lead is not only your lead, it is also likely a lead for other companies as well! Make yourself the strongest competitor by harboring positive, helpful relationships with potential clients.
B2B lead scoring is an effective method to gain new buyers, but it can be daunting without having the best strategies. Using some of these suggested points can truly make your company a strong competitor when advertising to potential buyers that will expand the impact of your business.