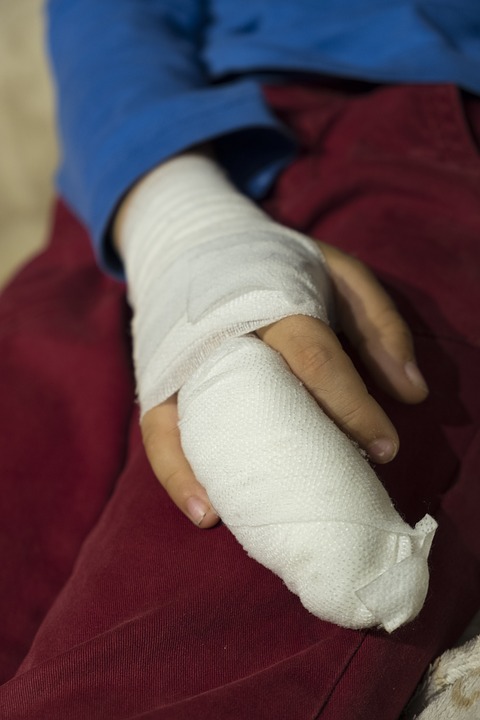 Did you just experience the unfortunate event of being in an accident? If it was no fault of your own, you may be left with a lot of uncertainty about your health and your overall future. Depending on the severity of the accident and your injury, your recovery time may be significantly longer. Fortunately, there is help available, no matter how severe your injury is. Here are a few common injuries, what the treatment process may be and how you can move forward with life.
Closed Head Injury
When an accident occurs, especially one that involves an automobile, the effects can be devastating. If you're facing a closed head injury, you're likely experiencing a lot of cognitive issues and you may not be able to think clearly for yourself. Brain injuries may require multiple surgeries and therapy sessions to help aid with the healing process. This can take time. If you're having trouble communicating, the first step is to find someone who can act as a liaison for you during your treatment and recovery. This could be your MPOA or medical power of attorney or durable power of attorney for health care. This is the person that you designate to help you make the right decisions about your healthcare. Because you may be unable to talk or process information correctly, your POA will do that for you. Start by having your caregiver record as much information as possible that you can recollect about how the accident happened. Keeping a record of the events leading up to the accident and thereafter can help your attorney better present a case in court if you should decide to sue for damages. Contacting a personal injury attorney in Deer Park, or one in an area near you, can help you get the legal answers you need for your own peace of mind.
Broken Arm
Being injured on the job is not something that anyone predicts will happen, but unfortunately, it does. If you went to work one day healthy, but left with a broken arm, your day did not end on a good note. Your first response is to get to the hospital or the clinic for an x-ray and diagnosis. From there, you'll need to contact your employer, if you haven't already and fill out an incident or accident report. This is important in order to get your employer to cover your medical expenses. You may need someone to assist you with filling out the paperwork and submitting it properly. From there, you need to contact someone in human resources at your workplace to go over your employee benefits. It's good to have them review your employee file to see all of the benefits you've signed up for in the past and those that you're entitled to. Supplemental insurance, short-term disability, and other benefits may be available and can significantly reduce the cost and impact of your medical leave. Gas reimbursement, and in some cases, added financial benefits may be available, depending on your employee benefits package. Keep in mind that these benefits don't always become available unless you activate them or send in the required paperwork to get the benefits started.
Injured Nerve
Another type of injury that can occur is damage to a nerve or surrounding tissues. A central physiotherapist can help you to assess the injury's severity. This typically occurs either during a significant personal injury or as an accidental mishap during a surgery. It's unfortunate because in some cases an injured nerve can also be severed, with no real chance for a positive outcome. If this is the case, you need to speak with a medical malpractice attorney right away. They will be able to go over your injury and accident report and determine if there is any way you are entitled to any financial reimbursement. This may include lost wages, medical costs and the mental impact the injury has had on you and your lifestyle.
Neck and Back Injury
Being injured in a car accident when someone has rear-ended you is almost always an unexpected event unless you see it coming. Either way, it can leave you pretty shaken up, mentally and physically. An unfortunate result is a neck or back injury that severely impacts your life. Living a life of disability and pain from a spinal injury is something no one wants or deserves. Even after months of physical therapy, you still may deal with chronic pain for years to come. Coming up with a treatment plan through a spine specialist is important. Aquatic therapy, physical therapy, and cortisone injections may help you find some relief.
Injuries are no joke. Whether you were at fault or someone else was, getting help should be your first priority on your road to recovery.