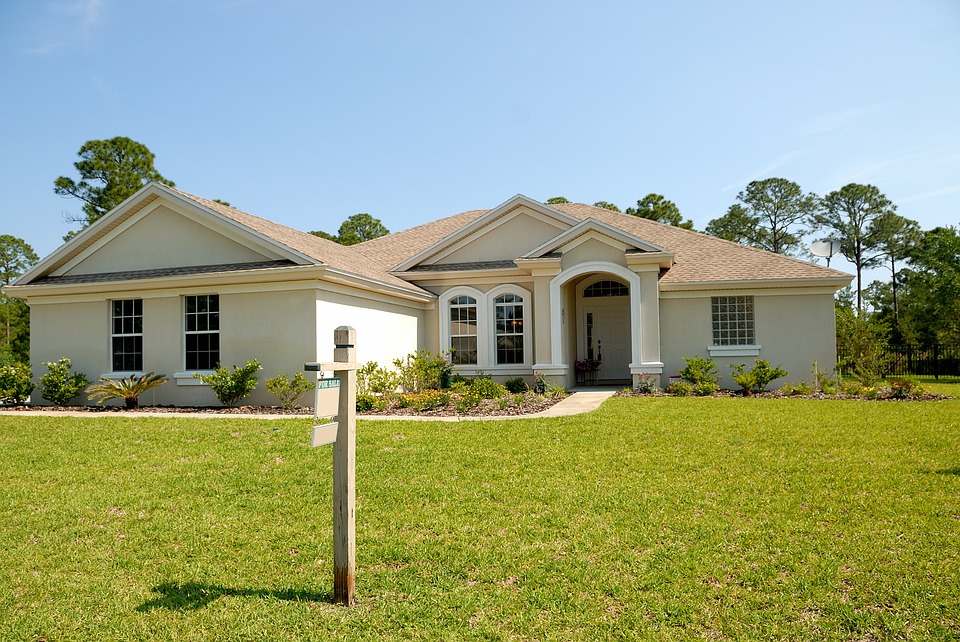 In today's saturated real estate market, it's important for real estate agents to go the extra mile and build a professional and reliable personal brand. One simple way for real estate agents to build brand recognition is by incorporating personalized branding materials into open houses. Even if the potential clients met at an open house don't end up purchasing the specific home you're promoting that day, you'll remain top of mind with strong branding. Below are five unique branding materials to include in your next open house that are sure to create a memorable impression for your real estate business.
Custom Street Decals
Instead of your go-to "open house" sign displayed on the front lawn, elevate your open house with a custom street decal placed outside of the home you're showing on a sidewalk or driveway. A custom street decal that includes your name and company logo will be sure to get the attention of future homeowners looking for the location of the place you're showing. Plus, custom street decals are a unique way to ensure that anyone walking by knows that the property is on the market. Since most real estate agents don't include street decals in their branding, they're a distinctive way to stand out in today's competitive market. Most importantly, street decals can also withstand the elements and will still be in great condition even after enduring a full day of busy foot traffic.
Magnets
Anyone seriously looking at real estate can attest to having wallets quickly fill up with real estate agent business cards from various open houses. Stand out from the crowd by creating a custom magnet that contains all of the information typically found on business cards. Custom magnets are a classic and practical promotional tool because people are likely to use them to attach pictures or documents to fridges, cubicle walls or other highly visible places. This makes it easy for clients to remember your services and how to get in touch with you.
Custom Patches
Creating custom patches at StickerYou.com of you and your colleagues' names that include your real estate company's logos are a perfect way to add a branded or a personal touch the open house you're holding. Potential homeowners will appreciate an easy way that distinguishes the real estate agent from other clients. Likewise, custom patches are a sophisticated and long-lasting alternative to traditional plastic name badges.
Vinyl Window Lettering
For open houses that are expected to be busy, be sure to include the dates and times of your upcoming open house and your company contact info using vinyl lettering created at www.stickeryou.com placed on one of the home's front windows for the week prior to the open house dates. This allows prospective clients who pass by the house to know immediately when they can come to see the property if they are interested, or who to contact for more information.
Custom Labels
Every open house should have a selection of snacks and drinks for clients. Step up your branding initiatives by removing the labels on your complimentary water or juice bottles and placing a custom label of your real estate company's logo on them instead. This shows potential clients that your company takes care of even the smallest details, and inspires trust. After all, when it comes to branding, even the smallest details can make a big impact.