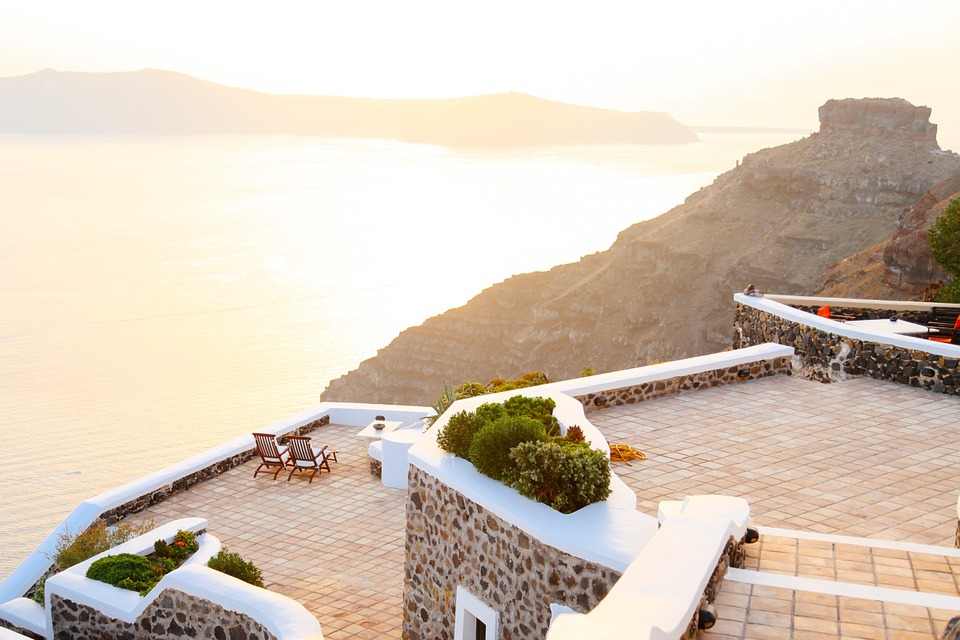 The gloomy winter months certainly are not the happiest time of the year which is why it is important to plan ahead to the summer – more specifically, your summer vacation. Having a luxury summer holiday to look forward to can give you a much-needed boost at this time of the year and planning now gives you plenty of time to make sure that it is a fun and unforgettable trip. Summer holidays are important because it gives you a chance to escape, see somewhere new and rejuvenate. Here is a guide to planning the ultimate luxury summer holiday which is sure to be the highlight of the year.
Who To Go With
First, you need to decide who you want to enjoy this special occasion with. This could be with your family, with a group of friends or a romantic getaway with that special someone. Whoever you choose, make sure that it is a group of people that you enjoy spending a lot of time with as you will not want to feel any stress on this trip at all.
Budget
It can be hard to know how much to spend and this will depend on your own circumstances. A luxury holiday will always cost a fair amount, but it is important to see the trip as a life experience and something that will help you to relax and make many happy new memories and broaden your horizons. The earlier that you start saving, the more money that you will have to play with.
How Long To Go For
How long you go for will depend on various factors, but most people find that around 10 days is the perfect amount of time, especially if you are staying in one place. You may prefer to stay longer or shorter depending on your budget, job and other commitments that you have. No matter how long you go for, the most important thing is that you are able to relax and recharge your batteries.
Where To Go
The next decision will be where to go on your luxury summer vacation. This will depend entirely on your preferences and budget, for example Mexico at the Montage Los Cabos – Los Cabos Premier Resort would be an ideal destination as there's plenty of sun and enough to keep you happy and entertained for the duration of your trip. Some other good options for a luxury summer vacation include:
The Algarve
Cyprus
Malta
Lucia
Florida
Sicily
Wherever you decide to go, it is best to do your research and avoid the tourist spots. In addition to more peace and quiet, this will also give you a more authentic experience of the place that you are visiting. With this in mind, when planning a luxury holiday, it is better to make a tailored trip rather than to opt for a package deal.
Accommodation
It is vital that you select luxury accommodation if you want a special holiday as this will serve as your base and the place that you will spend a significant amount of time. Luxury villa holidays are the best type as you can make the most of a high-end villa and make it your own home for the trip. This means that whenever you are not exploring, you could be lounging around the pool, enjoying the views from a balcony, enjoying a feast in a luxury dining room and generally living the high life. When you stay in a luxury villa, it allows you to completely unwind and make the most of your surroundings.
Travel
With any type of vacation, there will be a significant amount of travel involved which could include flights, transfers, public transportation and car rental. If you are opting for luxury, consider spending more than you previously would by upgrading your flight class and consider an exotic car rental so that you can get around with style and ease. You may be able to fit these into your budget by booking in advance and by looking online for discounts.
Activities
The activities that you do will depend on your destination and what you are interested in, although it is always a good idea to plan ahead so that you know what you are doing each day. There may be times where you simply want to lounge around the villa instead of venturing out and this is fine, but it is better to have a plan and change it than no plan at all. A great holiday will be the perfect blend of chilling out and getting out and exploring so that you can see new places and soak up culture.
Food
Food is, of course, a key part of any vacation. If you have booked into a luxury villa, then there will be self-catering facilities and it can be nice to buy local ingredients and cook up big meals to enjoy at home (this is also cheaper than eating out constantly). You will also want to get out and sample the local cuisine and soak up some culture so make sure that you research restaurants in the area and try to avoid the tourist spots – a good way to do this is to ask the locals for a few recommendations (bonus points if you can do this in their language!).
Use A Private Guide
Leading on from this, in order to get an authentic experience and avoid the tourist spots, it is worth hiring a private guide. They will be able to show you the best spots in town, teach you the history of the area and personalise your trip to your tastes and needs. This will give you a better understanding of the area and allow for a more enjoyable, interesting and memorable vacation.
Now is the perfect time to start planning your luxury summer vacation as it will give you something to look forward to and allow you to create an unforgettable vacation. The above are the key aspects to consider when planning this type of holiday and it will help to make it a fun, valuable and memorable trip that will be the perfect tonic after the harsh winters months.