If you're planning to visit San Francisco, you'll be in good company with more than 24.6 million annual visitors and over 870,000 residents. Taking a car into the City by the Bay might be a necessity, but finding a place to put it once you're there can be a challenge.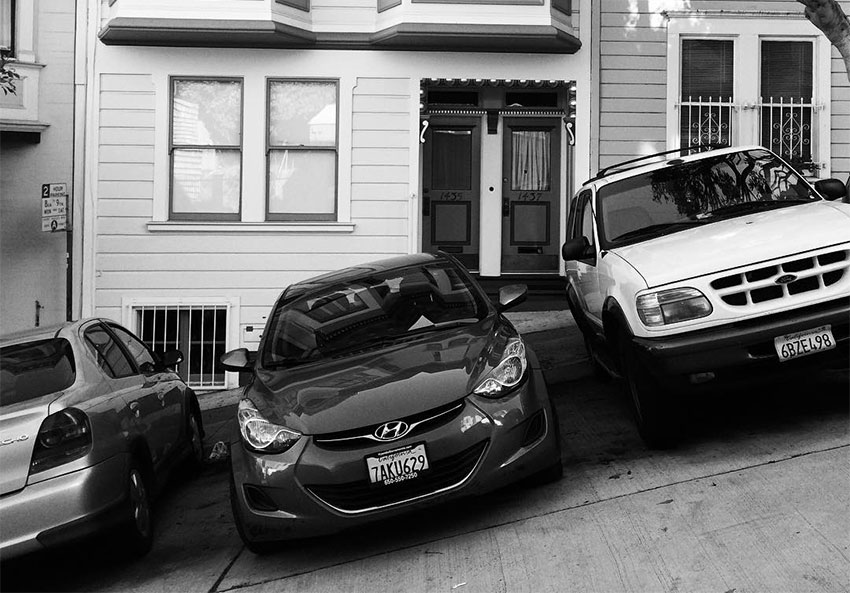 San Francisco is just 49 square miles in size and parking in the city is at a premium. In 2013 alone, the city issued more than 1.5 million parking citations, adding up to over $88 million in fines. Obviously, it would be better to complete your visit to San Francisco without picking up one of these city-issued souvenirs. Here are several tips for parking in San Francisco that can save you some cash and a bit of frustration.
San Francisco Parking Rules
There are several parking rules that are enforced citywide. These include:
A vehicle cannot be in the same street parking spot for longer than 72 hours
If in a time-restricted zone, you must move your car 110 feet to reset the time
Tires must be curbed when parked on a hill (see what others do and mimic the action)
Vehicles should be parked 18 inches from the curb
Vehicles must face the flow of traffic
Bumpers may not extend into driveways, crosswalks, or no-parking zones
On-Demand Valet Parking
San Francisco is one of several cities nationwide that now offer what is called on-demand valet parking. You can use apps like Luxe or Zirx to summon a valet that will take your car to a parking spot nearby. They will also wash and fuel your car if you ask for the service. Once you're ready to get back behind the wheel again, just pull out your phone and request that your car be delivered to you at any address in the city.
Parking in Chinatown
Chinatown is the most popular tourist spot in San Francisco, with even more visitors annually than the Golden Gate Bridge. If you have this unique destination on your must-visit list, just know that street parking is extremely limited. The area is considered residential, so if you do find street parking in Chinatown, it will be limited to just two hours.
There are also metered parking spots in Chinatown that feature varying rates based on demand. Aside from metered parking, there are some paid parking lots in the area as well. Chinatown Parking is located at 729 Pacific Ave., adjacent to the Miriwa Shopping Center. Portsmouth Square Plaza garage is located at 733 Kearny St. and is open 24 hours a day with more than 500 spaces.
San Francisco Public Transit and Useful Apps
Regardless of where you go in San Francisco, even to Chinatown, your best option is usually to park your vehicle and use public transit. San Francisco's MUNI is the city's municipal bus system. You can download the MUNI map and schedule from the city's website.
Of course, no visit to the City by the Bay is complete without riding on San Francisco's historic cable cars. The fun and functional cable cars have starting points at some of the city's major tourist hubs such as Fisherman's Wharf, Union Square, and Ghirardelli Square.
Whether you choose to drive and find your own parking or use various forms of transportation around the city, there are some useful apps that may want to download to help in your quest.
Spotherois an app that can help you find and reserve parking spaces in both public and private lots.
Ridesharing apps such asUber and Lyft can help you get around the city cheaply.
Moovit is an app that will allow you to track the local transit system.