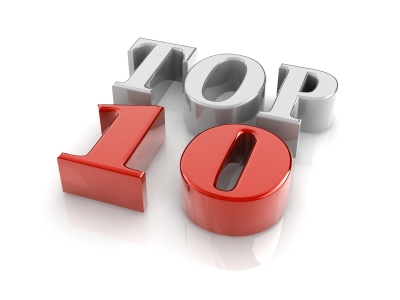 If you want to make sure you end up in the first 10 search results on Google – which means the first page, then you have a lot of work ahead of you. So how do you achieve this seemingly impossible task? Seemingly impossible because EVERYBODY wants to be on the first page of Google. Here are the eight key ways.
Ask the Professionals
The best way to get to that first page is to work together with a professional search engine optimization agency. They will perform all of the next seven actions for you, and they will do it well. However, if you have the time and expertise, you can also complete the following seven actions yourself.
Pick the Right Keywords
You need to make sure that you pick the right keywords. There is a lot of information out there for that, including Google Keywords, which is free to use.
Choose a Niche
The reality is that there is no way you have developed something that hasn't been done before. But the more detailed you delve into what you do, the more of a niche you develop and the less competition you have.
Check out the Source Code of Your Competition
You need to know what our competition is up to. You have to take into consideration what works for them, and learn from that as well. Don't copy them, but make what you do even better.
Properly Organize Your Homepage
You need to make sure that the body of text on your homepage contains your most important keywords. The search engine robots read your content as if it were a book (top left to bottom right), so you need to make sure your contents are written ranked by importance in that order.
Don't Submit Your Page to the Search Engines
Surprised? Don't be – submitting to search engines is a very lengthy process. It is much better to get listed on high ranking sites, because those are checked very regularly, giving you instant exposure. Submitting your page to the search engines should be an afterthought.
Perform Off-Page Optimization
Get other websites to link back to you. Copy the methods others have used successfully before you (remember – you have looked at your competition).
Make Spelling Mistakes
This is a sneaky trick, but one that works. Misspell some of your main keywords in ways other people are likely to. Those are the keywords that are easy to rank for.
Spam the Search Engines
Spamming sounds like a bad thing (it is), and you shouldn't have to do it if you used the above seven methods. However, it can be a last resort if nothing else works. Just don't get caught, because you will get penalized, which could even mean being forever banned from the search engines.
There you have it, eight ways to get your page in the top 10. But the key way is the first one: get the professionals to do it for you.