More and more business organizations are now opting to assign electronic equipment to their employees for company usage. Such devices can include laptops, cell phones, tablets, and any other gadgets that are necessary for them to perform their duties. If you're still doubtful about buying laptops for your employees, know that having workers use assigned devices for their duties can have many advantages. And, if you're concerned about the expense involved, consider checking out the many online stores that carry wholesale laptops for sale.
Here are a few of the many positives of allowing your employees to work only on company assigned laptops.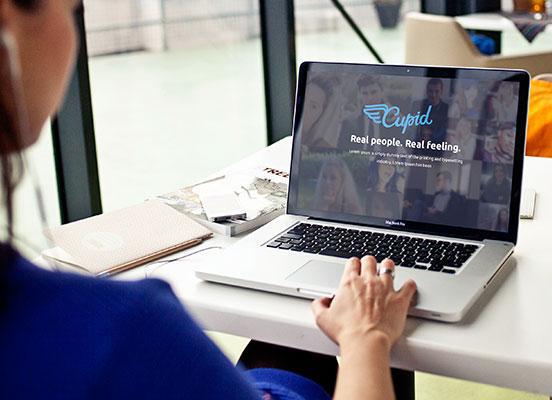 1. You Gain Protection from Data Breaches and Information Leaks
When you assign laptops and other devices to company employees, you have the option of setting up the systems so that employees can only use approved apps and programs. By restricting the downloading of applications and browsing of risky websites, you can ensure that any sensitive data that you allow employees to access remains confidential. Your IT team can install the necessary firewalls and other tools on company devices along with data encrypting programs to prevent data breaches that can prove to be highly expensive for businesses.
Buying laptops for your employees will enable you to track the movement of data between different company departments and identify weak links. And since workers will be surrendering the laptops when they leave your organization, you'll further safeguard yourself from accidental breaches and possible hacking.
2. You Can Economize on Office Space
Desktops computers take up far more space than laptops. Not only do they have bulky CPUs, but employees also need to deal with lots of wires winding around their desks. Laptops, on the other hand, come with multiple USB ports with wireless file-sharing facilities so you can opt for compact devices that take up even less space. Simply by buying laptops for your employees, you can clear up enough of desk space so that two or more workers can share a single cubicle.
Statista reports that by the year 2020, sales of laptops are expected to cross 154.5 million units as against the sale of 94.6 million desktops. These figures are a clear indication that businesses are recognizing the positives of using laptops over desktops everywhere.
3. You Maintain Mobility within the Workplace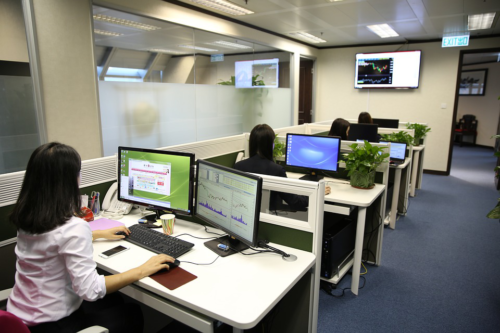 Each time you want to hold brainstorming sessions or ask for updates on the progress of a project or assignment, your employees can bring their laptops over so you can track the work done and issue directions and instructions. In case employees have issues with their devices, they can have techs resolve them on site or off site without costly delays. With desktop computers, you'll have to wait for the technicians to arrive and repair breakdowns so the equipment can be usable again.
4. You Get Better Advertising and Sales
Buying laptops for your employees ensures that they'll have the complete specifications of your products and services. You can send salespersons to make PowerPoint presentations and provide slideshows to your clients for advertising and higher sales. After ensuring that the security programs of the systems are up-to-date, you can allow them to carry the devices to conferences and other business meetings in remote local, national, or even, global locations to advance the interests of your company.
5. You Have Ready Equipment for Temporary Employees and Interns
Even if you have a well-equipped office with the necessary desktops for your employees, buying laptops and having a few around is always handy. You can assign the devices to the temporary assistance that you need to hire from time to time. Workers interning with your company before they are permanently hired can also make use of the spare equipment without disrupting the normal functioning of the business.
6. You Can Raise Employee Satisfaction Levels
Companies are increasingly accepting that allowing employees to work remotely with flexible working hours increases employee satisfaction levels. By buying laptops for your employees, you can lower worker turnover rates, raise productivity, and save on the overhead costs that you're likely to incur by maintaining a regular office setup.
7. You Ensure Productivity Levels
The biggest disadvantage of letting employees work on their own devices is the possibility of equipment breakdowns and stalling of projects and assignments. When you assign company laptops to your workers, you can ensure that they always have top-notch, well-maintained devices to work on so that work progresses on schedule.
8. You Can Use Equipment that is Perfect for Your Company Operations
As a business owner, you are well aware of the software and hardware needed for the smooth functioning of your company. By buying laptops for your employees, you provide them with all the tools they need to deliver as per your organization's specifications. Workers will never have to deal with issues where they are not able to access the particular apps they need to complete projects within deadlines.
Businesses today are constantly growing, evolving entities and when the time comes for you to move your company operations to bigger premises, working with laptops will mean that you have far less office equipment to transport. Further, the newest of laptops available today can perform a range of functions including serving as a tablet when needed. They have longer-lasting batteries and come with touch screen functionality. Added to that is the benefit of mobility and that makes buying laptops for your employees one of the best decisions you can make for your company.