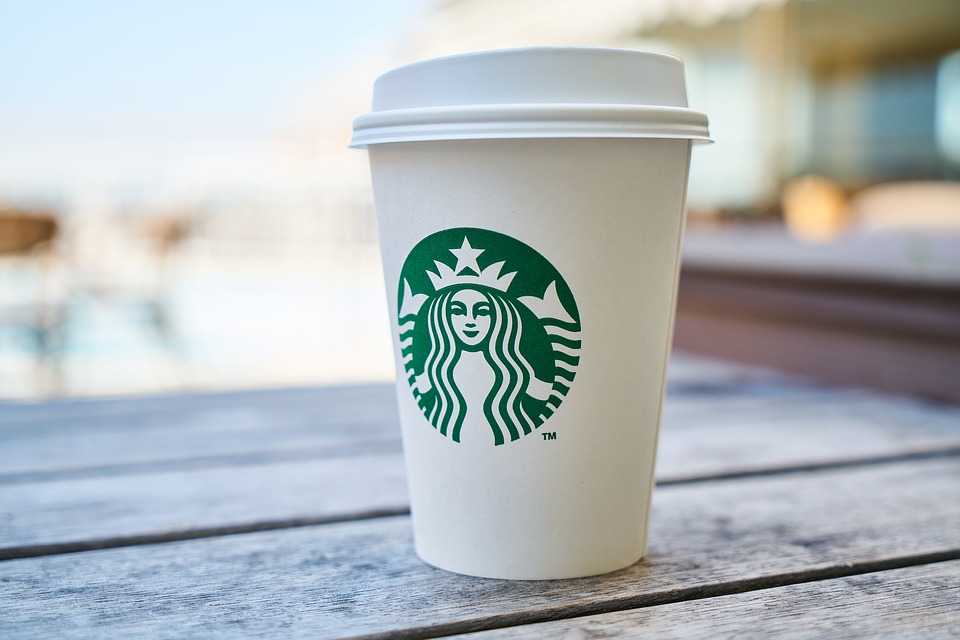 Pumpkin Spice Latte is the drink that's said to mark the start of the fall season. It's not autumn without drinking or eating anything pumpkin spiced-flavored. Before it was known as PSL, the Pumpkin Spice Latte was included on Starbucks' holiday menu. It became a fall favorite and has since become the most popular beverage sold by the coffee chain.
This flavor typically comes in a sweet syrup. If you're finding a way to add some fall flavor to your other favorite Starbucks drinks, you should give it a try. Don't be afraid to try a PSL version of your favorites.
Pumpkin is a flavor that's more versatile than you think. When you're missing PSL, feel free to bring your own pumpkin spice syrup with you the next time you go to Starbucks. Here are other popular Starbucks drinks you should add pumpkin syrup to if you're missing this autumn flavor. Pumpkin is so popular that it is used in many holiday desserts.
Peppermint Mocha
The peppermint mocha is one of the most popular drinks during the holiday season. People stand in line at Starbucks locations across the country to get a taste of this festive drink dressed in a holiday cup. It's the second-most popular seasonal drink that contains coffee, chocolate, and mint. It pairs oh-so-perfectly with pumpkin syrup. It's the one drink you'll want to drink until the Pumpkin Spice Latte comes back.
Cinnamon Roll Frappuccino
This is often compared to a cinnamon bun rolled into a drink. This popular fall flavor includes a mix of allspice, cloves, ginger, nutmeg, and cinnamon. If it's not quite PSL season, then you should give this iced drink a try.
It combines Starbucks' signature coffee, cinnamon dolce syrup, white chocolate mocha sauce, and vanilla bean. It's then topped off with whipped cream and cinnamon sprinkles. Make sure to bring your pumpkin syrup if you're missing your PSL.
Ultra Caramel Frappuccino
There's no denying that caramel and pumpkin go well together. You're going to want to add pumpkin syrup to this wickedly sweet icy drink. The Ultra Caramel Frappuccino is the latest drink added to the Starbucks' menu. This drink contains caramel coffee in between two layers of whipped cream and caramel. It's as if they stirred your favorite coffee and made it even sweeter. Just imagine how delicious it'll be with a dollop of pumpkin syrup.
Cafe Vanilla Frappuccino
The Cafe Vanilla Frappuccino is one of the classics on the Starbucks' menu. Since it's not as sweet as the others on the list, it'll go well with pumpkin syrup. This drink contains a mix of iced coffee and vanilla bean powder. Think of this drink as an adult version of the chocolate milkshake if it had coffee milk in it. It's sweet, delicious, and everything you want in a drink. It's the perfect drink to add a little pumpkin goodness to.
Caramel Coffee Cheesecake Frappuccino
Pumpkin lovers tend to love other flavors, such as cinnamon and caramel. This drink is a hit at the Starbucks locations in the UK. It contains a mix of coffee cheesecake flavor with caramel coffee. It's topped off with whipped cream and cookie crumbles. A pumpkin version of the cheesecake frappucino snuck onto the menu last fall. Both of these drinks are sure to go well with pumpkin syrup.
Horchata Almondmilk Frappuccino
The Horchata Almondmilk Frappuccino is sure to sweeten up your summer until the PSL arrives again. This sweet drink is made from a mix of almond milk, caramel, cinnamon dolce syrup, regular coffee, coffee frappucino syrup, and vanilla. It's then topped off with whipped cream.
The traditional version of Horchata is said to be made from cinnamon, milk, rice, and sugar. Starbucks' version is like a heavily caffeinated version. You can tone it down with some pumpkin syrup.
Iced Vanilla Bean Coconutmilk Latte
The Coconut Latte was just added to the menu this past summer. However, it's good enough to drink every month of the year. While pumpkin and coconut may sound like a strange combination, why wouldn't you want to mix them both? This sweet and creamy coconut flavor is light enough to go with something spicy. If Bath & Body Works released their own bathtime version, then yours should work as well.