As someb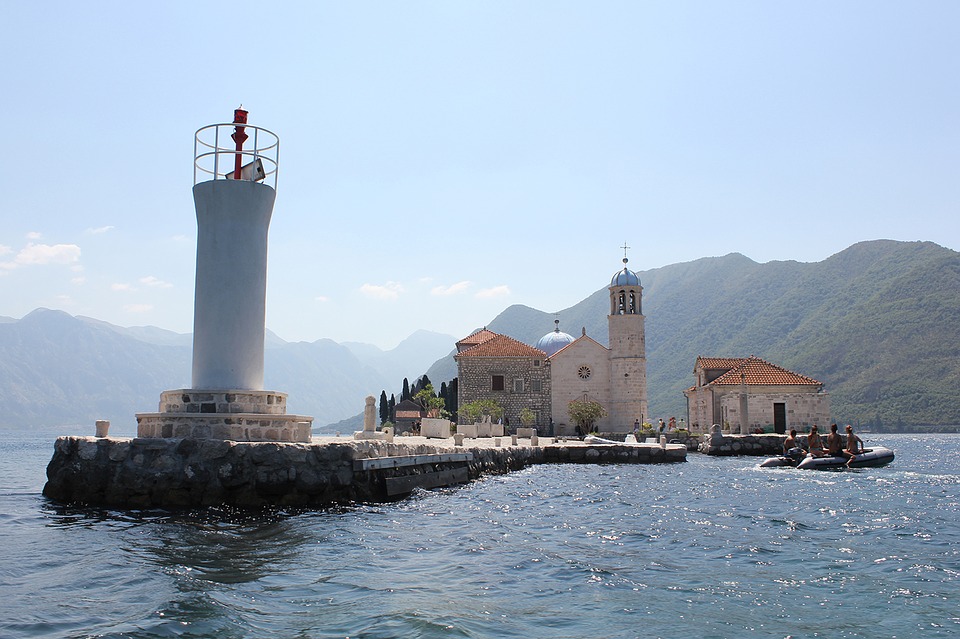 ody who loves to travel a lot, I have developed this attitude of not judging how a country or a place will be without traveling there first. Montenegro was one such country which I thought wasn't exactly travel-friendly. But as one can guess, once I did travel there, it simply blew my mind. While Montenegro may not be the best backpackers' destination, it still can be a wonderful experience for travelers with a flexible budget. I always advise travelers that they should utilize a country's public transport to make commuting easier and cheaper. However, in case of Montenegro, hiring a car for the entire duration of your travel may be economical and the smartest thing to do. And the best part about having that car is that you can visit these amazing places in Montenegro which are surely going to make you fall in love with this country. Beyond public transport, here are 6 of the best reasons for having that breath-taking Montenegro visit:
Kotor– The very first place one should visit in Montenegro is the town of Kotor. When we are traveling to big named cities like Paris, London and New York, we are taking in the big city vibes and all the bustling and hustling but once you visit Kotor, you start to appreciate the quiet tranquility of nature. Kotor is also a UNESCO town and it has got a pretty busy harbor too. If you feel a little adventurous and have a whole lot of energy, you can try climbing 1500 steps to the fortress that overlooks the beautiful town.  Be warned though, the weather can be extremely hot so you might want to pace yourself while climbing the steps. However, the sunrise you will witness up there is incomparable – one of my best memories.
Perast– Keeping up with our list of UNESCO towns in Montenegro is Perast. With a population of barely 500 people and a town which does not allow cars, this is the perfect place to escape from the loud and annoying world. I thought Kotor was amazing and peaceful but once I reached Perast, I was blown away. There are two islands located in Perast called the St George and Our Lady of the Rock. If you are done relaxing in this sleepy town, you can arrange boat rides to those islands and make a day out of them. Among the water bodies, there is a low tide area where you can go out for a quick swim along with a few other swimmers and they even have a small beach bar set up there which makes for the perfect relaxing atmosphere.
Lovcen National Park and Njegos Mausoleum– Montenegro is a country filled with amazing scenic beauty. Next in our line of must visit places in this great country is the Lovcen National Park. This is one of those places where tourists from all over the world flocks to.  Located just 40 minutes drive away from Cetinje, this entire park is dominated by the mammoth Mt. Lovcen which stands at a height of 1750m. The Njegos Mausoleum is located on the second highest peak of this great park.  While one can simply drive up there, it would still require you to climb an additional 400+ steps to reach the peak. But I can assure you that the view from the top is phenomenal.
Tara River Canyon– Moving away from the parks and mountain areas, we go to the Tara River Canyon. Another one of Montenegro's beauty, the river is said to be 1300 meters deep. This makes it one of the deepest river canyons in the entire European region. The length of the river is 82 kilometers meaning it not only flows through Montenegro but reaches the borders of Bosnia as well.
Fresh Seafood– While most of the reasons to visit Montenegro maybe the amazing places and sightseeing opportunities, their local seafood made me fall in love with the country! If seafood is your thing, then this Montenegro surely is your ultimate food haven. Rissotos served with black squid ink is one of the many delightful delicacies that this country can offer you, leaving you drooling for more!
The People– Enough of food and places, let's talk about the wonderful people of Montenegro. Both you and I know traveling to a different country is only great when the locals are friendly and hospitable. The Montenegrin people are more than just friendly. They have an amazing sense of humor, they will do everything possible to make you feel at home and the best part is, they have a strong passion for storytelling. Whether it is about their history, their country or the place you are visiting right now, their tales are something to cherish and will make you feel a deep connection with the roots.
A lot of us can be intimidated by the prospects of traveling to Montenegro. Beyond the scene beauty that this country espouses, the commute to and from Montenegro can be a bummer. Therefore, it is wise to plan your travel out, step by step. Ensure flights, accommodation and currencies – the triad of essentials! On a more personal note, I would call this great country as a hidden gem of Europe. However, the only way of comprehending the joy in traveling is by checking it out for yourself!