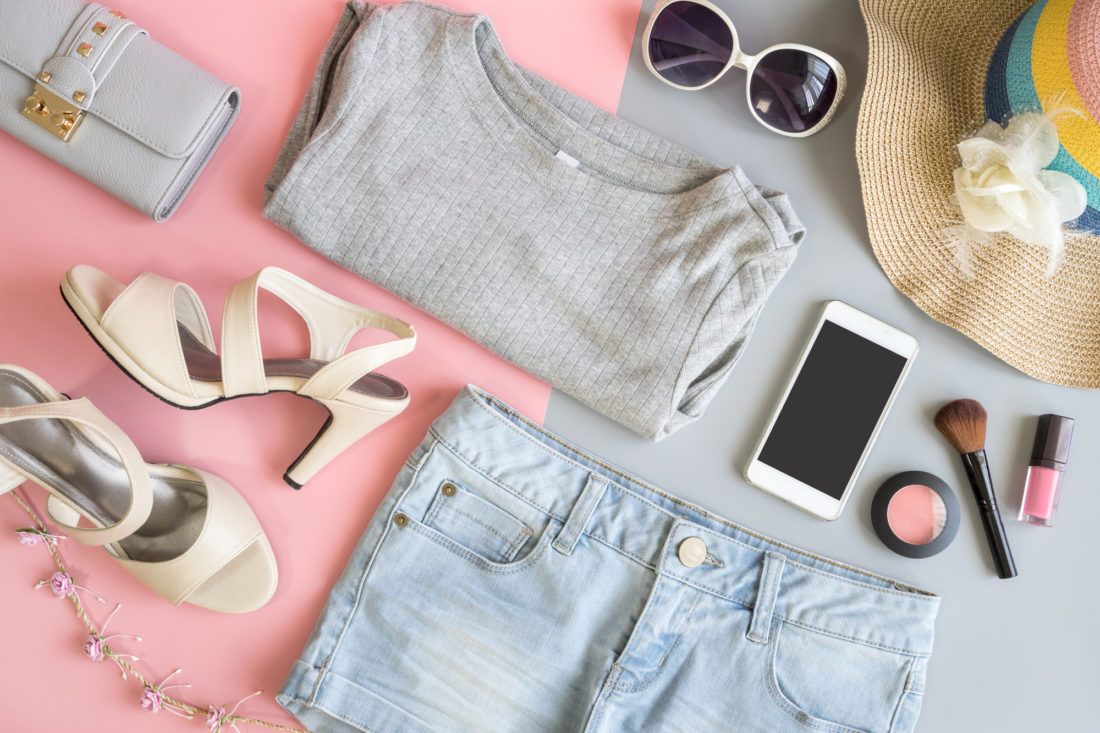 Are you wondering what's in style for summer 2018? Check out these 5 summer outfit ideas to elevate your style.
The weather is heating up and that can only mean one thing.
Summer 2018 is almost upon us.
After months of cold and dreary weather, everyone's ready to bust out the shorts, tank tops, and other summer staples.
Need a little help putting together the perfect summer outfit?
Here are five fresh and fashionable outfit ideas that will help make sure summer 2018 is one for the books.
1. Printed Shorts and a Neutral Tank
Why wear dreary solid color shorts, when you can make a statement, all while showing off your fantastic legs?
Prints have come back into fashion, and we couldn't be more excited. Vivid florals, bright abstract designs, graphic prints of every color imaginable can now be found everywhere. And the best place to wear them is on your legs.
Try paring air printed shorts with a complimenting solid or neutral color tank. This makes for a summer outfit perfect for going out for iced coffees and soaking up a little sun.
2. Bright Blazer and Suit Shorts
As much as everyone deserves a summer break, most adults still have to go to work, no matter how beautiful it is outside.
Luckily, it is possible to put together a stylish summer outfit that is still office-appropriate.
A bright colored blazer coupled with a loose neutral color tank and suit shorts will keep you looking professional, while also keeping you cool no matter how hot it gets.
While this combo is great for the office, it's even better for long poolside lunches complete with umbrella cocktails. Just because you have to work doesn't mean you can't still enjoy the season!
3. Printed Romper
Whether you're taking a good old fashioned road trip or you're taking a beach weekend, you can't go wrong with a romper.
The best part of rompers is the fact that they're an entire outfit built into one easy piece. No mixing and matching required.
Printed short rompers are a great way to stay fashionable and comfortable no matter where you find yourself this summer.
4. Bralette with Oversized Cardigan
With summer comes summer blockbusters. If you're thinking about heading to the theater you may want to think about bringing a sweater with you.
Wearing a solid color bralette under a neutral oversized cardigan is guaranteed to keep you comfortable. No matter whether you're taking in some sunshine or one of this summer's must-sees in a well air-conditioned theater.
This ensemble goes as well over a pair of skinny jeans or tights as it does over your favorite pair of shorts. So you're free to pair it with whatever you like.
Looking for a cute bralette? Try one of the most popular online luxury retailers out there.
5. Cold-Shoulder Sweater and Cuffed Jeans
There aren't many things in this world as relaxing as waking up to a summertime thunderstorm.
Even if the weather forces you to stay indoors, you can still rock a stylish summer look.
Couple a cold-shoulder sweater with your favorite pair of cuffed jeans. This pairing makes for a perfect outfit for lounging around indoors catching up on the latest must-read.
Cold-shoulder tops are one of 2018's must-have items and they're not going away any time soon. Summer is as good a time as any to jump on this oh-so-comfortable trend.
The Perfect Summer Outfit
Now that you know what to wear, get out there and put together your dream summer outfit and soak up a little sunshine before it's gone.
Looking for a little more fashion advice? We have plenty of articles to keep you looking your best all year long. Visit us today!