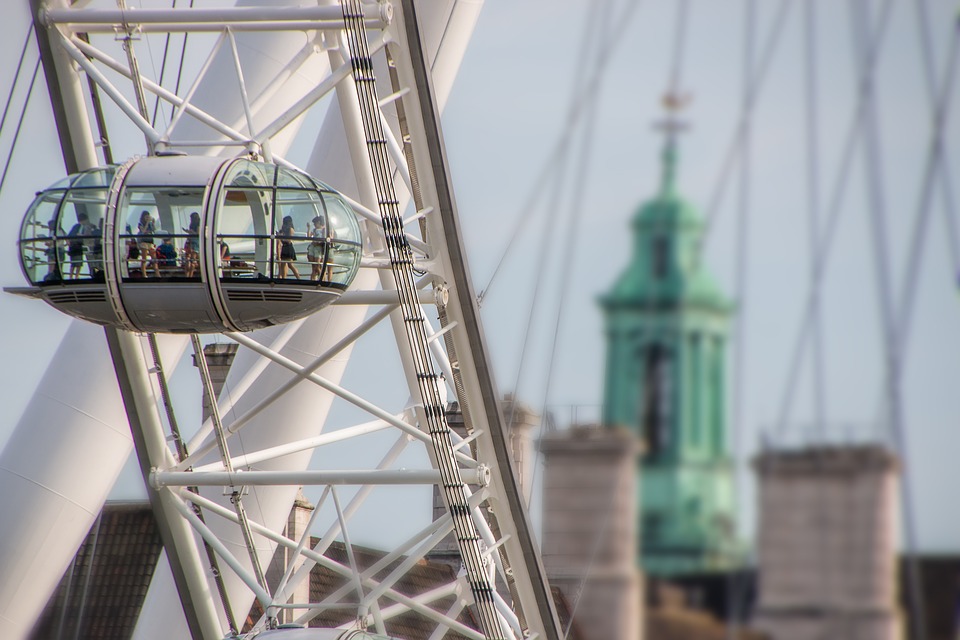 The UK has a lot of one of kind attractions that you won't be able to see anywhere else in the world.  If you will be traveling through the UK and want to see some incredible things, you won't have to look far at all.
The UK has something for everyone.  The region is rich with history, has a variety of landscapes
The London Eye
If you'll be in London, you will want to check out what is known as The London Eye.  This is a huge Ferris wheel off the Thames River and is one of the most well-known things to do in the UK.  It is about 135 meters high, giving those who ride it panoramic views of the entire city of London.  The ride takes about 30 minutes from start to finish and is well worth the stop.  Great for families, couples and anyone looking for a one in a lifetime experience.
Roman Baths
You can travel the world and never see anything like the Roman Baths.  Located in the small town of Bath, the baths are beautiful.  Today they are coloured green from algae because of the son, but you can check out the remains that are simply striking.  The architecture takes you back to another time.  If you want to bathe like the Romans did thousands of years ago, you can visit Thermae Bath Spa nearby.
Arthur's Seat
If outdoors is a place you love to be, you might want to check out Arthur's Seat.  This is an extinct volcano that is in the city of Edinburgh in Holyrood Park.  It can be walked from the Royal Mile street, which is also very interesting. The hike is one that will give you great views of the city that is well worth the energy you will expend.  While in the park you can also enjoy visiting one of the oldest UK forts, as well.
Isle of Skye
Perhaps one of the most beautiful things you can do is visit the Isle of Skye.  This is a beautiful place unlike any other in the world, especially if you visit in the summer months.  This is a site where you can boat, hike, walk, kayak, fish and just enjoy the fresh air and nature.  Many people make this their destination and find that staying here for a few days to a week is what they need to reset their minds.  Located off the northwest coast of Scotland, you will find the climate and the topography is different than a lot of other places in the UK.
Check Out Wimbledon
Even if you aren't a huge fan of tennis, catching a match at Wimbledon is a treat.  It is a place steeped in history, great matches take place here in the summer months and if you're lucky you will even be able to see a famous tennis player take on their opponents. Even those who are not tennis fans will agree that there is something magic about taking in a game if you are passing through.
Take Time to Relax During Your Travels
There is so much to see and do in the UK.  The lists of what to see and do in the UK could be endless, but don't' forget when you are traveling to take some time to put your feet up and relax.  There are beautiful hotels, bed and breakfasts and inns that will allow you to kick back and relax.
If you are winding down at night and you want something to do that will be fun and not hurt the budget, why not check out an online casino or two?  You can access a lot of them from the UK that you can't from other parts of the world, and most are accessible from your phone or your tablet so you can play even when you are out and about and on the go on vacation.
You can check out listings of no deposit casino bonus at BonusesOnline.com that will allow you to play for free at some great online casinos!  When in the UK, why not play like you're from the UK?