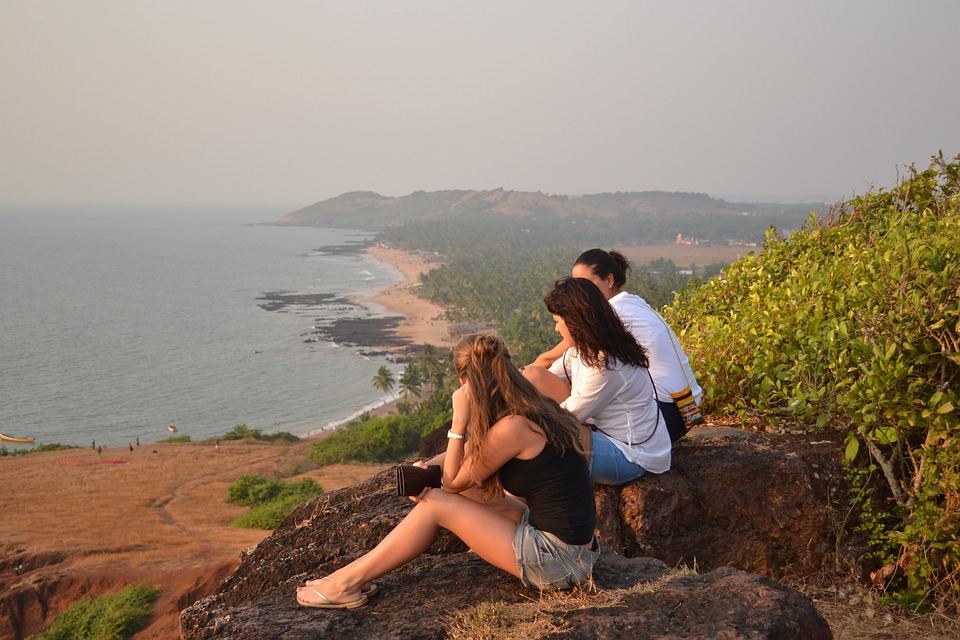 The month of March is like a breath of fresh air in Goa – and you can get into the spirit of things with this list of fun things to do.
Sunny, happy Goa is the ultimate destination for parties, awesome food, the best people and a wonderful climate most times of the year. While the tourist season certainly heats up from the months of November to March, the last month of the tourist season sees Goa begin to sober up a bit. Far from the mad partying of December and January, March sees the weather turn balmy and opens up many fun activities to be a part of.
So whether you are on a solo trip to Goa or spending a vacation with your family, here's how you can enjoy India's most popular State this month:
1 Book yourself into a beach side 5-star hotel in Goa. The best holidays are those that assure you of a comfortable place to stay. Most people visiting Goa tend to book themselves into inexpensive shacks and hostels. But the real thrill of a Goa vacation is going the other and taking a room in a luxury Goa hotel. We recommend The Leela Goa for your stay – it is the country's only beach and riverside luxury resort. Spread over a vast 75 acres of land, you can explore one of the best 5 star hotels in Goa, eat at the hotel's wonderful restaurants, pamper yourself at the spa and rest in a luxurious room.
2 Look for adventure activities. Goa is rife with adventure sports in March. From snorkelling to deep sea diving, and from parasailing to motorboat racing, there are so many sports you can be a part of. A lot of yoga camps are also organised on the beaches in Goa during this time – enrol for a yoga retreat, or go for a detox programme, or just hire a motorbike and scour the countryside to become one with nature.
3 Go looking for crocodiles. This is an activity that most people are unaware about – and it's so much fun! Head to the famous Cumbarjhua Canals near Cartolim Jetty and wait in your boat to see crocs lurking in the marshy wetlands. You can book a boat safari that includes crocodile and bird watching, gliding gently through the silent mangroves and feasting on snacks and chilled beer while you're at it.
4 Take a bumper ride. This one normally takes place at Baga Beach, and it's not for the faint hearted. The ride takes place in a donut-shaped inflated rubber 'raft' which is tied to a speedboat. Once the speedboat kicks up speed, your raft starts going backwards and forwards, round and round, and even bounces on the waves. Wear a safety jacket and hold on tight, or you might be flung into the air!
5 Bathe at the Dudhsagar Waterfalls. Goa is all about swimming in the sea, walking on the sands, drinking chilled beer and eating delectable snacks. If you want some quiet time in touch with rippling water, head to the famous Dudhsagar Falls. These waterfalls are the highest in Goa and the second highest in the country. You can bathe in the water in the early morning when there are not many tourists around – it's a surreal experience.