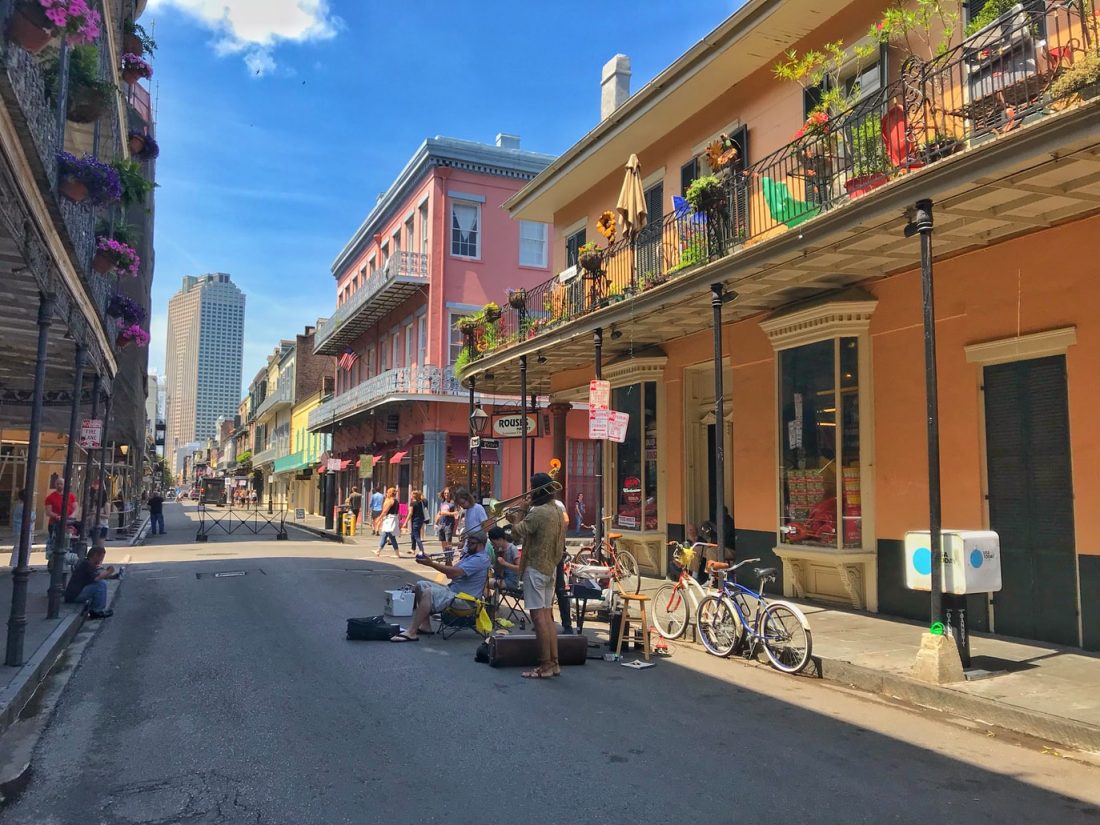 If you are planning to go from tourist to resident in New Orleans, you must find some of the most fun, vibrant, and spectacular localities of this southern city. Being one of the most sought-after beloved travel destinations for travellers and explorers from all across the globe, the city is known for its scrumptious cuisine, lively music, and friendly atmosphere. So, if you are planning on moving here, here are 5 of the most happening areas that you should consider:
Warehouse District
This neighbourhood will offer you a look at dozens of converted brick warehouses that have now been transformed into bars, cafés, coffee shops, restaurants, and boutiques. It is one of the most popular areas in the city. You should definitely explore spots like the James Beard Award-winning Peche Seafood Grill. Do not forget to try out their signature dishes like Louisiana shrimp roll and seafood gumbo. Also, you should stroll across the neighbourhood to come across the National WWII Museum and the Ogden Museum of Southern Art – some of the places that you just cannot miss out on.
Bywater
If you are a young working professional who is planning to move to this vibrant and fun city, then Bywater is the right place for you. This is a safe neighbourhood and is famous amongst singles and people working in corporate offices for the vibe it offers. Right from the music clubs and neon lights lining the locality to the wide range of restaurants, you will find it all here. And being in proximity to downtown, there are a plethora of fun activities that you can do here.
Freret
Although Freret is a tiny portion of the Uptown/Carrollton area, it is one of the localities that offer an amazing amalgamation of stunning architecture and exclusive amenities, making it one of the most sought-after areas here. You can easily pick a quaint and charming looking house, duplex, or even a villa for yourself here. So, what are you waiting for? Let your movers in New Orleans know about your new address in Freret now!
Algiers Point
If you are someone who likes peace and tranquillity, you should consider moving to Algiers Point. Located on the West Bank of the Mississippi River, this area is very well connected to downtown by the country's oldest ferry lines. This still continues to run, offering some of the unparalleled views of the New Orleans city skyline. And do not forget to miss out on the pleasant Creole cottages, elaborately embellished timber houses, and the art galleries here.
Mid-City
Another amazing locality that you can consider moving to is the Mid-City neighbourhood located around the New Orleans waterway – Bayou St John. This area has a laid-back vibe to it and is quite popular for the same. You can still come across jam-packed bars and restaurants here, especially during the NFL, World Cup, and college football season.
These were some of the hip and fun places in New Orleans that will help you lead a comfortable and enjoyable life. We hope that these suggestions helped you pick your new residence in this vibrant city.