Recently, the automotive industry has witnessed a number of extraordinary advancements in more aspects than the four-wheel car. Each year, it seems as if the technology is heavily contributing more and more to the advancements in automobiles. From the integration of Apple CarPlay to lane departure warning and automatic emergency braking, it is conceivable to enunciate that cars will simply continue becoming more sophisticated.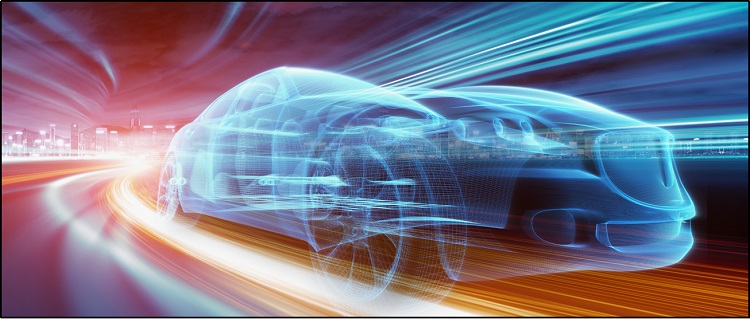 The automobile industry is one of the most important economic sectors in the world and is composed of all the companies that design, develop, manufacture and sell motor vehicles. Passenger automobiles are the primary product of the automobile industry, even though commercial vehicles also heavily contribute
As a car enthusiast, you probably know all about the new technologies readily available in cars today, as well as any breaking news or announcements regarding a merger or discontinuation. However, there may be quite a few interesting car industry facts and trends that you may not be aware of, some of which may baffle you. Below are 7 of the most interesting facts associated with the automotive industry that you should know if you're really an "automotive geek".
Driving Electric Cars
Although gas prices have been fluctuating, electricity is still significantly cheaper than gasoline. As an added bonus for contributing to environmental consciousness, many governments around the world actually offer significant tax breaks and deductions for people who drive electric-powered cars rather than traditional gasoline-powered vehicles.
There are also additional advantages such as available free-parking for green-cars and discounted registration fees. Choosing to drive electric cars can also save you money on maintenance costs since BEV's or battery electric vehicles, only have one component-the rotor.
Usage-Based Insurance For Vehicles
This is a category of motor vehicle insurance that has been gaining popularity lately. Your premium will be calculated by the amount of driving you do, as well as your overall driving ability, which can now be measured by an insurance company through a simple OBDII connector. This tactic promotes safe driving and in turn, a lower insurance rate. Your rates are also calculated based on several factors including the type of vehicle you drive, your demographics and distance travelled.
Internet Of Things (IoT) And AI unleash transformation
IoT and AI technologies can still revolutionize the automotive sector, driving new transformations across the vehicle and device property, autonomous driving, electrical powertrains, and shared mobility. think about your vehicle changing into a mini-office together with your in-vehicle personal digital assistant creating the driving experience safer, more productive, and less heavy.
Overall sales
Overall world automotive sales can still grow with the diversity in car market, however, the annual rate is anticipated to drop from the three.6 % over the last 5 years to around a pair of % by 2030. This drop is going to be mostly driven by political economy factors and also the rise of recent mobility services like car-sharing and e-hailing.
A detailed analysis suggests that dense areas with an oversized, established vehicle base are fertile ground for these new quality services, and lots of cities and suburbs of Europe and North America match this profile. New mobility services might lead to a decline of private-vehicle sales, however, this decline is probably going to be offset by raised sales in shared vehicles that require to get replaced more often thanks to higher utilization and connected wear and tear.
The Multimodal future Of mobility
Public personal partnerships, strengthened by massive information and knowledge analytics, can power resource-efficient, versatile and on-demand multimodal mobility solutions. this may dovetail with new policy initiatives aimed toward promoting efficient and sustainable urban transportation. At a similar time, expect additional white label journey coming up with apps for B2B and travellers.
Bonus Fun Facts
The man who invented cruise control was blind.
75% of all cars produced by Rolls Royce are still on the road.
It would take less than a month to drive to the moon at 60mph. Over 1 billion cars are currently in use.
60 million cars are produced annually- or 165,000 daily, 6,875 per hour, or 115 per minute!
A modern Formula 1 car can drive inverted in a tunnel at 120mph. This is because of F!
Cars produce about 3.5G's when cornering, meaning they would have enough aerodynamic-downforce to drive upside down in a tunnel!
The remaining driver of growth in world automotive sales is that the overall positive political economy development, together with the increase of the worldwide client social class. With established markets deceleration in growth, however, growth can still trust rising economies, notably China, while product-mix variations can justify completely different development of revenues.