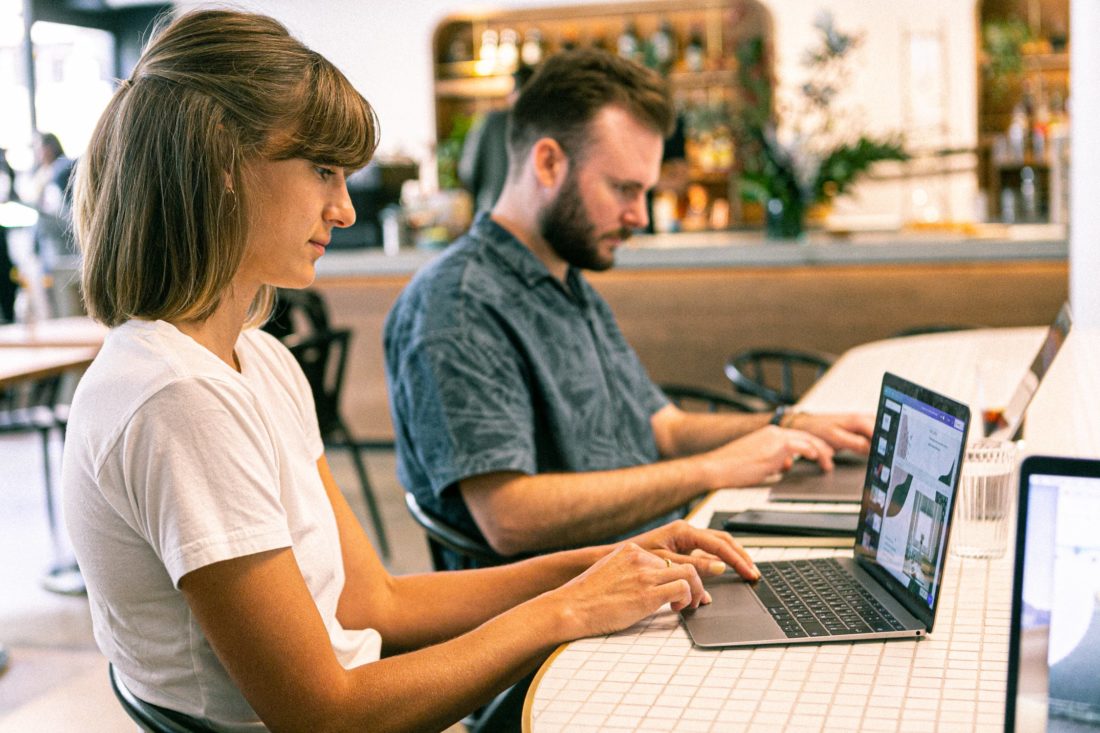 Digital marketing is a necessity for any business.  One of the biggest parts of any digital marketing campaign is online advertising, and the best way to do that successfully is through a PPC network.  We've all heard of Google AdWords, but there are plenty more PPC networks to choose from that each have their own strengths and specialties.
Sometimes it pays to go with a larger PPC network that has a wider reach, but sometimes the better choice can be a smaller network that specializes in a specific niche.  Your money will always go further as a business by spending smarter rather than spending more.  At the end of the day, it's all about getting the highest conversion rates and the best value for your money.  With that in mind, here are 5 advertising networks with the highest conversion rates:
Facebook Ads
Social media has become a massive platform for advertisers, and Facebook Ads offers you social media access that you won't get anywhere else.  With Facebook Ads, you can target individuals based on their interests and likes on their social media.  This can be much more effective than using specific keywords to find prospective customers.
Facebook Ads also manage to slip past Adblock services, which is a major win for advertisers.  Sponsored and promoted posts are peppered through users' news feeds, integrating them much more efficiently and making users more likely to click on them.
Even though Facebook has recently ceded some of its popularity to Instagram, the fact that Facebook now owns Instagram means that Facebook ads will allow you to advertise on both sites.  This helps you reach a much higher audience with only one PPC network.
RevContent
RevContent stands apart from other PPC networks in its focus on content advertising.  Companies bid for specific keywords through RevContent, who will only display relevant content ads on other websites.  If you're a business that specializes in content creation, it's an excellent way to increase conversion and click-through rates.
RevContent has an incredibly high amount of traffic, amassing over 250 billion clicks each month.  They're a great deal for getting low cost per clicks as well as advertising to qualified leads that are actively interested in knowing more about your business.
Round Sky
Round Sky is a particularly interesting PPC network in that they help drive customers to your website who are looking for a loan or a line of credit.  With the use of custom filters that you can toggle and configure, Round Sky helps you reach your ideal customer demographic.  This is incredibly helpful in saving money for small businesses that can't afford to waste money advertising outside of their key demographic.
Their online web portal is one of the best parts of Round Sky, as it gives you 24/7 control over your lead campaign.  You can A/B test your campaigns whenever you want, and even measure performance on a regular basis.  This helps keep your costs in check and see how well your campaign is doing and where you may need to tweak it.
Round Sky's web portal also gives you volume and price estimates for potential changes you're considering making.  They even offer reports and analytics that include suggestions to optimize your campaign, which is helpful for businesses that don't have as much experience with advertising campaigns.
AdRoll
AdRoll's specialty is actively targeting users who have previously visited your website.  By retargeting them, you get a better chance of bringing them back and turning a visitor into a buyer.  AdRoll will place your ads on many different websites, continuing to remind visitors about your website until they return.
Other PPC networks also incorporate retargeting, but they have much more limited success due to the fact that they don't work on as many websites as AdRoll does.  AdRoll combines all of the networks into one platform, which is key to their ability to reach virtually all past visitors to your site.
You can also use AdRoll to target your email lists, tracking potential customers across different devices and browsers.  Simply upload your email lists to AdRoll and you can augment your email campaigns while at the same time retargeting visitors to your website.
Bidvertiser
While Bidvertiser is a lesser-known network, they're a great choice for smaller advertisers.  They display their ads on 3rd party websites that sign up for their revenue share scheme.  These websites allow Bidvertiser to display ads on their sites in return for receiving a portion of the cost per click.
Bidvertiser is particularly good for smaller businesses because they have a relatively low average cost per click.  You can get many short tail keywords for much cheaper than you'd be able to elsewhere.  However, this lower cost is a double-edged sword, as a low cost per click means that publishers don't get as much money.  This means that they are less likely to work with Bidvertiser than other PPC networks.  Unfortunately, it also means that advertisers will also get cheaper payouts as well.
After reading about the different PPC networks that you can choose from, you don't need to settle for the most well known.  Just because a PPC network is smaller than Google AdWords doesn't mean it can't get you the conversion rates you're looking for.  Check out these PPC networks today and find the one that's right for advertising your business.