Women's Jewellery trends change year on year, with some exciting brands emerging all the time. While Jewellery is very much a matter of taste, there are some brands that really can offer something for everyone. Whether you're into silver or gold, chunky or delicate, or have a gemstone ring collection, here a 5 essential womens jewellery brands that will ensure your collection is unique and chic.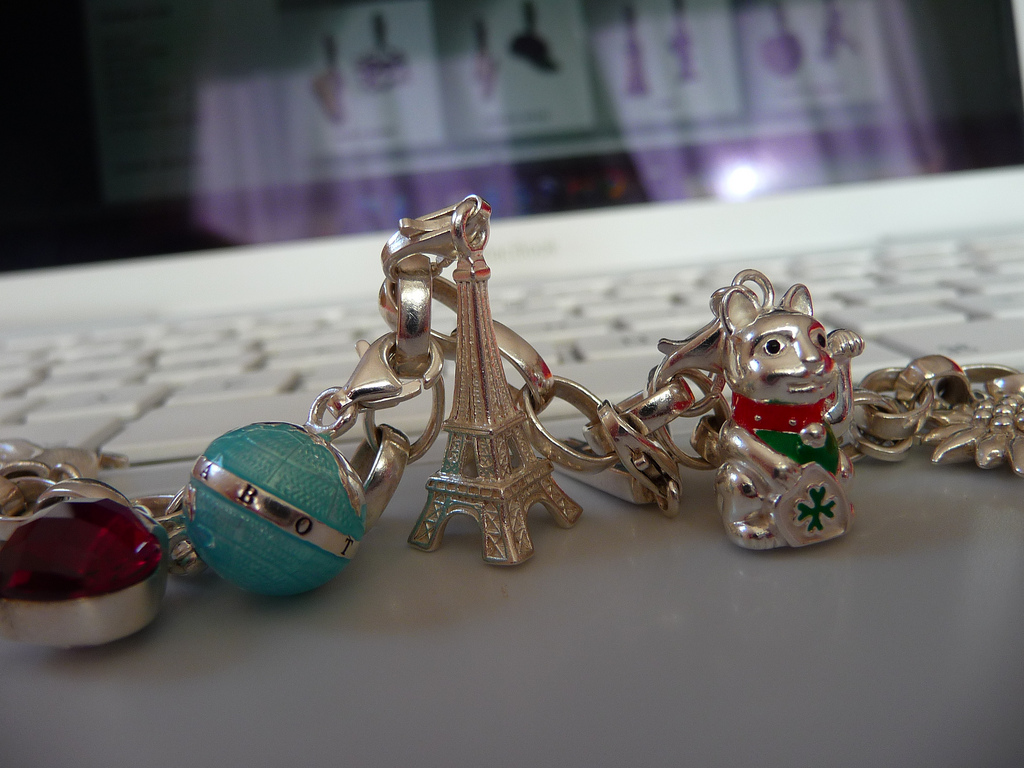 Striking the perfect balance between boho and boutique, the many ranges from Thomas Sabo really do offer something for everyone. With the tagline "Time for a difference", Thomas Sabo is company that has a different take on what style jewellery we should be wearing. The watches ranches from Sabo are exclusively electro-mechanical quartz and usually match with to one of unique jewellery the collections – Rebel at heart, Glam & Soul, and The Charm Club. Famous for their charm bracelets, which offer something for everyone, the Thomas Sabo brand describes itself as "where Rock 'n' Roll meets business, lady meets fashionista, and classic design meets style".
Starting with her signature watches, the fashion world was absolutely delighted when this super cute brand launched their jewellery ranges. Sticking to their signature whimsical, wildlife theme, they're floral and animal, based theme spans across the range. The bees that adorn the faces of many of their watches how translate onto delicate bracelets and rings, and the wildlife theme resonates throughout. In their own words, their ranges are 'bursting full of personality, femininity and timeless charm', Olivia Burton lovingly creates each timepiece with a meticulous attention to detail, and this is true too for their jewellery.
Gucci claims it's reinventing a wholly modern approach to fashion, with its influential, innovative and progressive designs. Renowned got their out there designs that ooze both high glamour and sophistication, their signature range of women's jewellery and watches are versatile enough to suit any occasion – while being instantly recognisable as Gucci. Gucci is actually officially one of the most wide-reaching jewellery brands, experiencing continued growth in the sector. With pieces from a mixture of sterling silver, rose gold, yellow gold and leather, there's a piece designed to suit every generation.
For ladies obsessed with cute, delicate, jewellery, but that also want something affordable – Lilly Belle Answer all prayers. Founded back in 2005 Lily Belles early collections were sold at craft fairs and private venues until the launch of the first online marketplace, notonthehighstreet.com in 2006. This marked a turning point for the young business and it very quickly became apparent that there was a gap in market their unique style of jewellery online. Their super pretty collections have steadily evolved, and now include personalised jewellery which remains always loyal to the heart of the brand, which claims to encompass its key values of "Stories, Moments and Family".
Summary
Jewellery is about showcasing your personality in a beautiful and unique way. Whether you have thousand to spend on pieces, or need to stick to more budget options – there's no excuse not to have a few essential pieces of jewellery that you can rely on. What do you think of our choices?