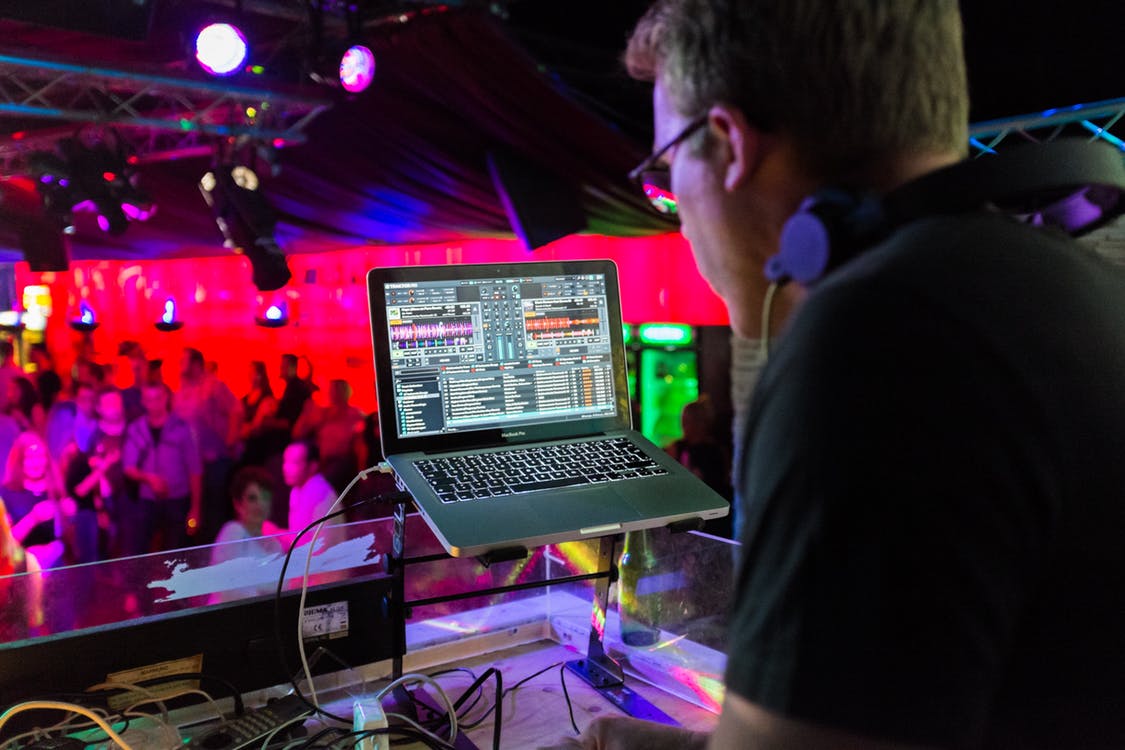 Listen to a hit new song on the radio and if it's catchy enough, you may need to resist the urge to bob your head. Good music is addictive and making great songs takes real talent. DJs slice, dissect, and piece parts of songs together in ways that make them sound recognizably different. You can DJ in your free time as a hobby or attain an online MME degree so that your understanding of music theory is better adapted. For instance, the most successful DJs are those who blend genres and can seamlessly mix a classical opera tune with a country western hit. Are you creative and skilled enough to travel outside of your comfort zone and gain an understanding of all musical genres?
Working with Professional Musicians
As a professional DJ, you might get paid to spin records for a few hours, then get on the microphone and introduce whoever the guest of the evening is. Then there are DJs who break a sweat keeping the same beat going all night long while club-goers dance and have a good time. As a DJ, you're not always going to be in a club setting. You might sit in a recording studio playing instrumental versions of songs so that the vocals can be recorded live. If you have a radio show, you'll need to know what music to put on based on the mood. All in all, if you're going to be working with professional musicians and be in a professional work setting, you have to be an expert of your craft.
DJ by Genre
Whether you DJ electronica records or spin nothing but hip-hop records, you need to be able to cross over into other genres from time to time.  Not only will you keep your audience on their toes, you might also get others to want to reach out to you because they were so impressed with your musical catalog. Artists in different genres work together all the time. For example, Shakira's Latin hit 'Hips Don't Lie' featured Wyclef Jean, a Haitian, hip-hop artist.
Separating Melodies from Hooks
The beginning of a record can sound totally different than the hook. DJs who get enrolled in an online masters in music program can perform with their eyes closed. They instinctively know where one beat ends and another begins, on cue. This is the type of skill that comes naturally for some DJs, but it is still critical that you practice and test your skills so that you can become the best in the business. Find out how to create mixes with one melody leading into another and make better transitions from one record to the next.
Like MCs, or masters of ceremonies, DJs, also known as disc jockeys, are now seen as respectable professional musicians. You don't have to be associated with another musical artist to get attention, but you do need to be very good. Become a legendary DJ in your own right by going to school and earning a music major.