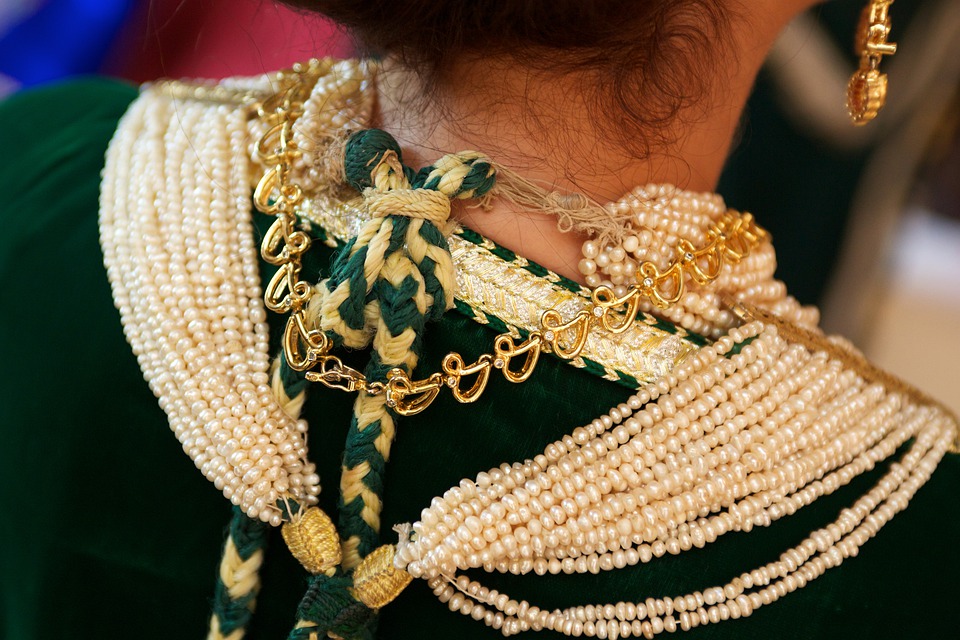 Loosely fit, flattering, gorgeous, and free-flowing are some of the words every woman loves to hear, and kaftan checks all those boxes. Despite what people might think, kaftan clothes aren't just brilliant beachwear but so much more than that.
Kaftan for women can be so versatile and multi-faced, and you can rest assured knowing that you will have everyone's attention, despite the occasion.
A kaftan is an ankle-length garment that has massive Arabic and middle eastern influences. From kings to peasants, throughout history, the kaftan has been widely adored. Today, women around the world popularly wear them to flaunt off their wonderful fashion sense!
With kaftans, all you need is to know how to style them right. You can take inspiration from several celebrities and fashion blogs, how to style your kaftan in smart and beautiful ways.
How to Wear A Kaftan:
On the Beach:
One of the most popular occasions to wear a kaftan is when you're vacationing on an exotic beach. Kaftan dresses and cover-ups are popularly worn to take beachwear and swimsuits to the next level. It is light and breathable and can keep protected from the sun while keeping you cool.
It isn't a fitted garment and looks good on any woman, irrelevant of their body shapes or tones. You can pair it up with stylish sandals and shades to be ready for the beach in moments. Adding a belt to your cover-up can turn it into a kaftan dress as well!
Formal Occasions:
Kaftans are amazing clothing for any occasion, including formal events! Boho-chic fashion makes amazing use of kaftan clothing. All you need to do is wear a pair of flat, greek style sandals, a soft shoulder handbag, and sunglasses if required to get a boho look.
You can wear a dress or a kaftan top with long, wide-leg palazzos for formal events and casual occasions as well! Try to get a kaftan made up of silk or any other luxurious-looking fabric of your choice and pair it with simple jewelry to make it perfect for any occasion.
Sleepwear:
Kaftan clothing is made of soft, comfortable, and light fabric making it perfect for sleepwear as well. You can pick light Kaftan night suits, dresses, and oversized shirts to keep you relaxed on warm or hot summer days.
How To Find The Perfect Kaftan For You
Fabric: the right fabric depends on when you are planning on wearing your Kaftan. The flowing fabric can sometimes make your clothing inappropriate for certain occasions. You want to carefully select the type of fabric to make a clear distinction between classy and inappropriate.
For most outings, silk and cotton Kaftans are preferred. For more formal events, satin, rayon, silk, and Georgette fabrics can help you establish the look you want.
Length: the right length can make sure you feel comfortable in your Kaftan clothing. You can find long, short, and medium versions of most dresses and cover-ups. For a day in the office, medium-length kaftan dresses can be worn with leggings to achieve a perfect workplace casual outfit.
For more casual outings, short Kaftans or Kaftan shirts can be worn with shorts or slim-fit jeans. A long kaftan can be a huge hit when working on an elegant occasion like a beach wedding.
Bag: Kaftans are loosely fitted and look a bit oversized. The trick, therefore, is to set harmony with small purses and bags or clutches for formal occasions. If you're buying a kaftan, also consider the kind of bag you'd like to style it with.
Shoes: Shoes are also something that can be played around with while styling a kaftan. A pair of nude heels with a printed Kaftan or a pair of floral wedges with a beach cover-up?
The brilliant part about Kaftans is that you can experiment with many kinds of shoes, but look out for what kind of kaftan matches what kind of shoes to help you achieve the outfit you want.
However, wearing high stilettos or pumps with cotton Kaftans or wedges with a luxurious silk Kaftan won't be doing you any favors. This is why try to think about what shoes you can pair a Kaftan with before you buy them.
Accessories: Some elegant or minimalistic pieces of jewelry can make you look so much more dynamic in your Kaftan. Use minimalistic, light jewelry with printed or heavy work
Kaftans and use heavy, detailed jewelry for the finer and simpler ones as a rule of thumb. You can always experiment, but try to achieve that balance between your entire outfit.
Kaftans for women are some of the most versatile yet comfortable outfits out there. If you're still not purchased one, you shouldn't wait too long and just go out there to find a Kaftan that matches your groove! No matter what your fashion sense is, you can use these beautiful outfits to flawlessly inculcate them into your wardrobe!