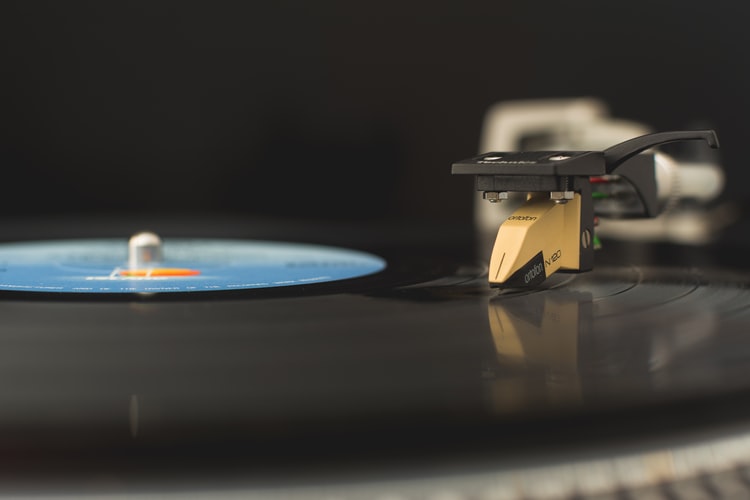 The path to being a musician will never be an easy one. It will require tons of money, sweat, and tears no matter if you sign to a record label or prefer not.
Talent sure is cheap but when we talk about a music career with a capital C, you will need to invest some more money if you want a sturdy, longer-lasting one.
Having great talent for music doesn't always lead you to stardom or financial success, but sometimes a little bit of great marketing does.
Releasing your album on vinyl could not only give you some bucks in the short term, it could also help your career and income in the long-term.
WHY VINYL ALBUMS?
A vinyl album is both a great way to promote your image and your music and a great way to earn profit. They may be quite expensive, but they surely are worth it. Here's why.
It's cool again
Vinyl records are hot again nowadays. If you were not informed yet, musicians asking for custom vinyl records in 100 copies have been increasing every year, with a great surge last year due to the pandemic lockdown.
There are many popular and seasoned artists that have released their own albums on custom vinyl records. We have artists like Harry Styles, Taylor Swift, and Billie Eilish, who sold many copies during last year's Record Store Day Black Friday.
Harry Styles' "Fine Line" sold 15,000 copies while Taylor Swift's "Folklore" and Billie Eilish's "When We Fall Asleep" sold 10,000 copies each. Moreover, the "Fine Line" album by Styles sold 28,000 copies for its first week of release.
This year is a key witness to the numerous vinyl releases from both record label artists and independent artists.
You can get creative with vinyl
Digital releases, though cheap, can never stand up to physical releases when it comes to creativity.
All it offers is the space for album cover on the digital album, but physical albums offer more than that. And the best physical album that offers the most room for creativity is the vinyl album.
Vinyl albums offer much room for creativity since all the elements are in bigger dimensions as compared to CDs and other physical albums. They have bigger packaging, the jackets, the inner sleeves, and even the inclusions.
You have different options to choose from when releasing a vinyl album. You'll get to choose the numerous types of jacket and types of inner sleeve.
Moreover, the record itself can be customized in many more ways than before. Custom vinyl records can hold vivid pictures like those in picture discs, or even have a weird shape. They can also glow in the dark or have liquid inside them if the artist wishes.
HOW IS IT PROFITABLE?
We all know how expensive vinyl pressings can be, not to mention the cost for the packaging as well as the shipping. But all of these can be cut into a much more affordable price thanks to the increasing demand for vinyl pressing.
Pressing plants have been offering short run vinyl pressing where you can order in lesser units. It's a great opportunity for you to get your tracks on vinyl.
This short run vinyl pressing will cost you less than when ordering with past minimum orders. And you won't need to worry about selling a thousand copies too since you only have a handful of copies to sell.
With its inexpensiveness, you can sell each copy for $30 with $10-$15 profit each.
It's not much, yes, but it's better than not profiting from it or having a thousand copies pressed without selling all of them.
If you're asking how many copies you should have pressed, then I suggest a hundred copies.
WHY A HUNDRED COPIES?
Vinyl pressing in 100 copies is, I think, a good number to start, especially if this will be the first vinyl pressing you'll have. In this way, you can gauge how interested your fans are with vinyl records.
I may have said that vinyl records are selling well these days, but it all depends on the fans you have. Moreover, you can just order for another batch, if the demand is high.
Another reason why a vinyl pressing in 100 copies is great is because of the fact that first pressings are important to fans. First pressings, if not closely followed by another pressing of the same vinyl album, are considered the first edition of that vinyl album.
We all know how fans rave over first editions of anything and with this first one hundred copies of your vinyl album, fans would anticipate it. You might even witness a sold out vinyl album in hours if many fans are interested in the merch item.
WHAT WILL AFFECT THE PRICE?
Ordering customized things are greatly affected by various factors like the number of colors on the artwork or the number of vinyl records in one album. So in a way, cost production for short run vinyl pressing is affected by many factors and here are two of them.
Sizes
Vinyl records have three standard vinyl sizes, 7", 10" and 12", all three having different playback durations. The 7 inch record having the shortest duration while the 12 inch record having the longest. Obviously, the smallest size has the cheapest price among the three.
Weight
If you haven't been informed yet, vinyl records have weights. According to audiophiles, weights affect the sound the record produces.
There are two types of weight, the standard weight and the heavy weight, which is different for each vinyl record size. A 7 inch vinyl record has 42 grams for standard weight and 70 grams for heavyweight. For a 10 inch and 12 inch vinyl record, they have 110 grams and 140 grams respectively for standard weight and 180 grams for the heavyweight of both.
Technically, the heavier the record the more costly it becomes, so I suggest you weigh the pros and cons.
Vinyl records are very much loved by music fans all over the world. And with the current short run vinyl pressing offers, independent artists can deliver some to their own fans. It's an opportunity that should not be wasted, so you should definitely try releasing your own.