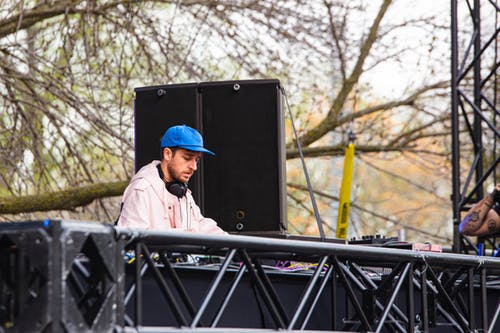 Think about your first great concert experience. Now, think about what you were most impressed with aside from the performance itself. Chances are, you're more than likely thinking about the sound quality of that show. Now think about what that show would have been like if the speakers provided poor sound quality – doesn't seem like the same experience at all, right?
You could be featuring the hottest band around, or hosting the most sought after keynote speaker in the industry, but if the audience is not able to hear them properly, then you have essentially wasted your money on a performance and/or presentation that no one beyond the first row will be able to enjoy. It is for this reason that the industry's leading sound services experts have consistently chosen Funktion-One Speakers as their first, and often only choice, for all of their speaker and sound equipment needs.
Why Choose Funktion-One Speakers?
For more than 20 years Funktion-One Speakers founders Tony Andrews, and John Newsham, have been the leading innovators and manufacturers of the industry's best quality speakers and sound systems. Since their founding, the team of sound and audio experts at Funktion-One Speakers have taken sound quality to new and exciting levels that have far surpassed the limitations of their competitors, allowing their clients to deliver optimum sound quality to all manner of events.
Funktion-One Speakers have been boasting a world-class reputation for providing a virtually flawless speaker sound experience to some of the best clubs in the world, including the well-known Berghain in Berlin. They have also appeared at countless world-renowned festivals such as Glastonbury. Funktion-One Speakers have gained the reputation of designing leading-edge speakers that provide a crisp, clean, and clear, sound quality that your audience wants.  This is why Funktion-One Speakers are the first choice for all of the industry's leading sound solution experts for events ranging from small private parties to large scale entertainment and corporate events.
Bigger Isn't Always Better
In the past, the only way to provide sufficient stage quality sound for larger venues was by using big, and bulky speakers that would crowd or clutter the stage. This often caused event organisers to be forced to compromise sound quality for stage production, or vice versa. Today, innovators in sound technology at Funktion-One have used cutting-edge technology paired with expert modernisation to provide an optimal sound quality experience in a more compact, and space-saving way, without compromising sound quality. In fact, Funktion-One Speakers have been leading the charge in these innovations for over 20 years, and have been responsible for designing and manufacturing the world's most trusted and respected speakers on the market including the Evolution and BR Bass range, as well as trusted models that include Resolution 2s,4s, and 5s, that offer a wide range of solutions that can be utilised for both permanent installations and one-off events.
How to Choose the Right Sound Service Provider
When it comes to organising any sound-based event, it's important that you choose a sound service provider that uses only the best quality sound equipment. In fact, without high-quality equipment, even the most talented sound service technicians will be limited in the type of sound quality that they can provide if they are using obsolete or inferior speakers and sound equipment. Funktion-One have been the go-to speaker manufacturer for decades, and have long been considered the industry's front runner in delivering superior sound quality equipment. This is why you need to work with expert sound service providers who use only the best speakers in the business, and the best is certainly Funktion-One Speakers.