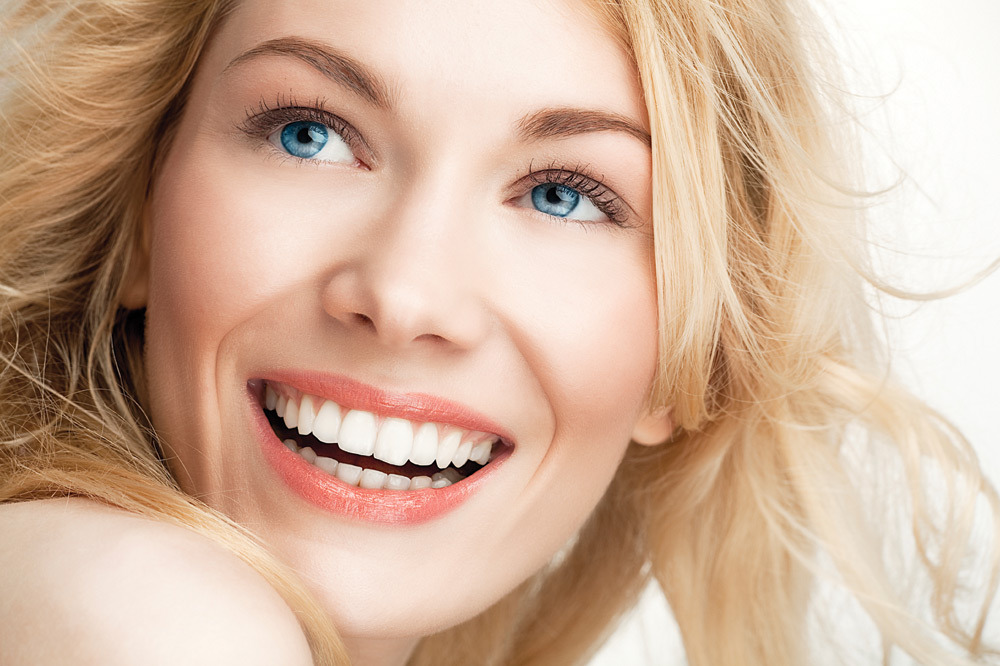 If you wonder which of your favorite celebrities has the best sets of teeth, you are not alone. I, too, have pondered about this and had to do some serious digging to research some of the best smiles in Hollywood and beyond.
And I can tell you, it's no small task shifting through over 30 hours of footage on YouTube and Netflix binge-watching several celebrity award shows. But one thing I quickly discovered is that there are hundreds if not thousands with smiles to die for, but I had to limit it to just 10.
Why go through the challenging task of looking at celebrity teeth? You might ask.
It's Simple. I was in dire need of teeth whitening and wanted to find just how the prominent personalities do theirs.
I remember seeing Cameron Diaz in the 1998 movie "There is Something About Mary." And wondering, Wow! "It's got to be those set of teeth." But the Charlie's Angels superstar who retired from acting in 2018 is not the only celebrity I will be sharing light on.
You will learn below popular A-list entertainment and sports celebrities with some of the brightest and captivating smiles. And afterward, I will share some tips on how to improve your dentition celebrity style. Without any more hitches, let's get started with the 10 celebrities with lovely sets of teeth.
1. Cameron Diaz
If it were possible to have teeth like any celebrity out there, Cameron Diaz's would undoubtedly be a lot of people's favorite. Aside from the fact they appear snow whitey, they are equally perfectly sized, and the actress doesn't hesitate to show them off any chance she gets. For a set of dentition like hers, you surely want to start by brushing twice daily.
2. Sofia Vergara
American-Columbian actress Sofia Vergara is also on the list of celebrities with the best smile and teeth. The star of the TV series The Modern Family and many other movies and other television show has a lot working for her. And you can expect that whether it is a laugh, grin, or smirk, you surely wouldn't fail to notice that she is indeed blessed with some nice dentition.
3. Shakira
If you think her hip is the only thing that doesn't lie, you will have to look again. The multitalented Queen of Latin music is no doubt blessed with a set of teeth that leave her fans wanting to see more of her. For a smile that looks like Shakira's, it helps if you take your personal hygiene seriously and check with your dentist regularly.
4. Jennifer Lopez
This list won't be complete if I don't mention the incredible JLo teeth, and if you still think she doesn't deserve to make the list, you may want to take out time to watch some of her shows and movies. Aside from the fact that she has a banging hot body, she also has a smile that makes her hard to notice in a room. For a dentition like hers, you want to avoid sugary food, and take your flossing seriously.
5. Kate Hudson
She is pretty, smart, and yeah, has the smile to kill for as well. And even though many people are not sure if she has what it takes to be on this list, I would suggest they see the 2009 movie Brides War. If you would like a smile like Kate's, it helps if you avoid all the junk and sugary foods and drinks.
6. Selena Gomez
Also on the list of celebrities with sparkling white teeth is the Barney and Friends superstar Selena Gomez. While it is possible, she permanently fixed her teeth sometime in 2018 or 19. Her dentist did an excellent job on her. And we could use the contact details to the professional as well. Many people will do whatever is needed to have their favorite celebrity teeth, and the same goes for lots of Selena's fans.
7. Brad Pitt
Think female celebrities are the only ones with dentitions that others wish for, you would have to think again. There are male entertainment and sports stars like our very own Brad Pitt, who doesn't hesitate to flaunt their perfect set of teeth. If there was an actor in their 50s who we can say is both flirtily handsome and has a smile, the ladies are attracted to, a lot of us would choose Brad.
8. Bradley Cooper
He doesn't hesitate to show it off, and it is one reason I was quick to notice it. It wasn't hard deciding that he ought to be on the top 10 list for celebrity teeth. And it is not because, according to the ladies, he is a good kisser, but anyone with such a smile and shining white teeth would surely make it to the list.
9. Taylor Lautner
He makes this list not just because of his breathtaking performance as a werewolf in the movie The Twilight Saga, but because dude indeed has sets of teeth to tear any list, including this. Although there is a lot of controversy about his teeth being real or not, we can agree that it does have a bit of glitter to it.
10. Dwayne Johnson (The Rock)
From wrestling to movies and then to the business world, Dwayne has proven to be a rock to contend with. And he is also competing for the title of male celebrity with the best smile. It could be why he was called to play the Tooth Fairy movie, or so we think. But whether it is the case or not, the tequila millionaire has a lot of reasons to smile always.
As promised, above are ten of the world's most famous celebrities with dentition that are well maintained for the screen. And if you are thinking of a superstar to mimic their smile. Or the whiteness of their teeth, you want to start with those above.
There are others that you can equally take a peek from, but these are the ones that time has permitted me to share with you. We can now move on to the next part of this article, which is how best to get teeth like a celebrity.
How to get Teeth like a Celebrity?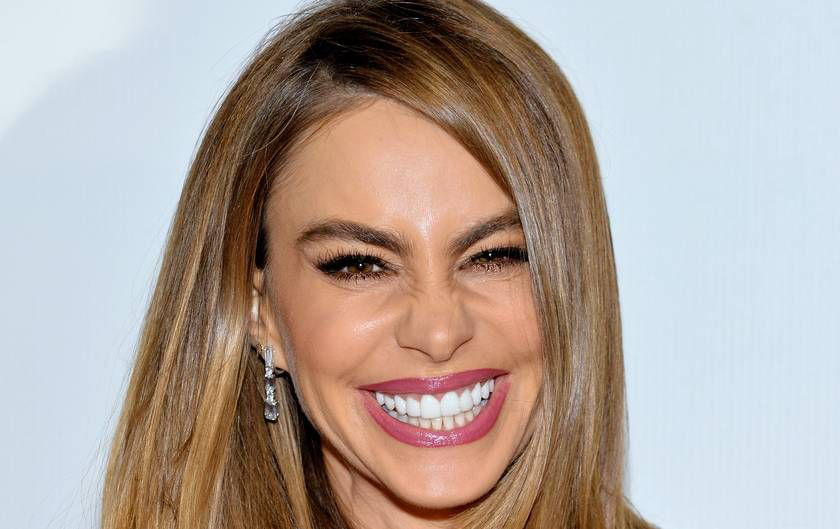 Okay, you do the traditional dental care procedure prescribed by medical experts, including the regular brushing twice daily and avoiding sugary and greasy food. But still, it doesn't give you the shine you want. I know the feeling. I've been there before and can say that you don't have to hide your smile. Of course, you want to be practical in your approach to solving the problem, and you can start by.
What Dental problems are your Facing?
It's not enough to wish you had bright teeth like JLo or Brad Pitt, you want first to address the problem you suffer most with your dentition. This means that if you need braces to fix a shaking or misaligned dentition, you want to get that sorted first before worry about correcting your smile to look like that of a celebrity. You can find more here on some of the common dental problems and possible treatment procedures.
Meet with your Dentist
A dental practitioner is in the best position to suggest the best possible solution to your dental issues. Of course, you can consult with a medical practitioner for suggestions, but you want to check in with dental experts to remedy the situation. There are many possible ways to get celebrity teeth, and a dentist is a right person to talk with.
Popular Celebrity Teeth Procedures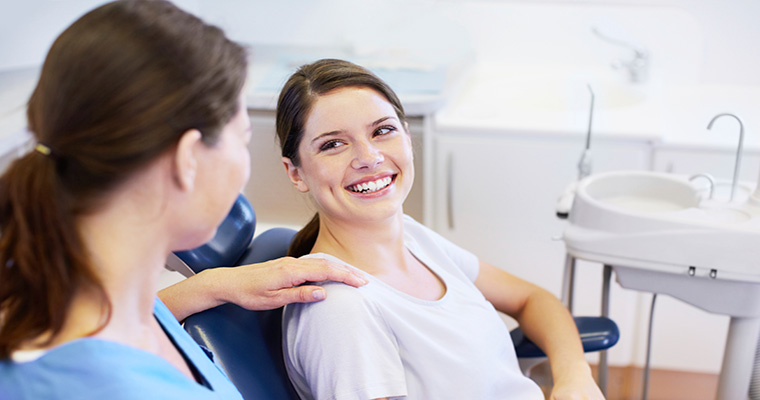 Once you meet with your dentist, you will be faced with picking from one of the following popular procedures below if you are interested in celebrity type dentition.
· Teeth Whitening
This is one of the most common procedures you can find superstars checking in for with their dentists. It would be bad publicity for an actor or actress to be caught with yellow or stained teeth. And if there is anything celebrities know, is that paparazzi don't rest till they get to the root of the matter.
· Invisalign Treatments
For those in need of teeth straightening procedures, rather than the use of metal braces that are visible from afar, the clear transparent Invisalign brace is best for improving your smile celebrity style. You will have to check with your dentist for more on how to get this type of braces done.
· Cosmetic Dental Bonding
This procedure is also useful for treating cracked, misaligned, or discolored teeth. It involves using a bonding agent or material (usually a soft composite resin) to cover the cracks or misalignment. This method is best if you are looking for semi-permanent solutions to incomplete teeth.
· Dental Veneers
The use of porcelain veneers is also one of the popular ways celebrities get to wear a bright smile. It is an effective way of solving discoloration, reducing your dentition gaps, straightening crooked teeth, and keeping the shape uniform.
It involves using a thin, custom-made shell designed like the tooth and placed in front of it to change their color, shape, and size. It is best to speak with your dentist to decide this is the best treatment for you. You can check here https://www.cosmopolitan.com/style-beauty/beauty/a13051650/what-are-veneers/ learn more about veneers.
Choosing the Best Methods
You should be ready for the expenses to schedule a dental correction procedure, and you should budget appropriately for it. Start by checking with your dentist and also see whether your insurance covers dental. You would most likely have to cover the procedure's cost, so it helps if you already know how much your dentist will be charging you.
It is also important that you observe regular dental care. Wash with fluoride twice daily, and floss regularly if possibly daily. Another thing is to be mindful of your diet. Food high in sugar, starch, and oil and others that leave stains on the teeth can lead to discoloration. Smokers, too, are liable to nicotine-stained dentition, so it may be best to give up smoking entirely.
Final Note
Celebrities put a lot of effort to keep some of the whitest sets of teeth. And the usual brushing and flossing are not the only rituals that keep them sparkling. You would also have to consider some whitening options to add the glitter just like your favorite superstar.