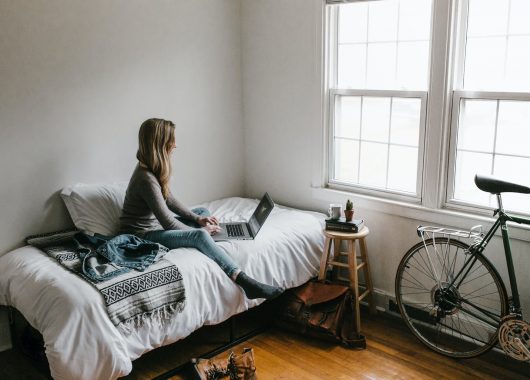 Choosing the university that best suits you is no easy task. There are so many things to consider, and all of them can be overwhelming. Having just finished high school, you might feel unequipped to make this decision that could have an effect on the rest of your life. However, the decision is ultimately yours. While we cannot choose the right university for you, we have put together some top tips on what to consider when choosing your university.
Of course, considering the academic course on offer goes without saying. The universities you consider should offer exactly what you want in that regard. However, being able to enjoy a well-rounded experience is of utmost importance and will leave you with plenty of memories to last you a lifetime.
Consider university rankings
University rankings don't necessarily only apply to whether or not the school you are considering is in the top 10 or 20. While major rankings tables like this are important as they allow you to calculate averages and success rates, there are also other rankings to consider that could go a long way in helping you make the right choice.
For example, the student to staff ranking ratio is equally important. The lower the ratio is, the better it might be for you in the long run. With a lower ratio, you will have wider access to the staff, meaning you can ask more questions and for extra assistance if you are battling to understand something.
Research the student accommodation
If you have just finished high school, moving to university might be the very first time that you move away from your family. Depending on your personality, this could either be a good thing or a bad one. For many, knowing that they will be moving into a university residence is a blessing.
This means that your meals will be taken care of in the dining hall, you will have plenty of others around you to make friends with, and you will have easy access to resources like Wi-Fi. However, others might feel that living alone is best. If you are one of these people, factor in the need to be able to cook, wash your dishes and pay bills on time. Ultimately, the university that you choose should have living arrangements that you feel most comfortable with.
Take a look at sports and societies
A big part of the overall university experience is the social aspect of it all. Take a look at the sports and societies set up at your potential university. This will introduce you to like-minded people and you may find it easier to bond and make friends with them than with others.
While just like finding the best odds online is important it's also vital that you make sure you get a quality education and have access to the courses you wish to complete. Making sure that you are happy and confident is just as important, as it will contribute to a well-rounded, positive university experience overall.