Offsite construction firms are a rapidly growing trend in many industries. By utilizing efficient and cost-effective methods for pre-manufacturing homes in a more suitable site, these firms can reduce operating costs, speed up delivery times, and provide higher-quality projects to the satisfaction of their clients.
They are more beneficial than the traditional and on-site processes where they assemble, fabricate, plan, and design various elements to build a building. They will then transport the ready-made home into a different area where the installation occurs.
Pre-fabricated homes and other structures are what these businesses specialize in. They build parts and assemble them away from the final location, and this is done in factories or warehouses of their own. After construction, the components are transported to the designated site, where they are quickly put together with minimal work. You can read more about construction processes on this webpage.
Why Should You Consider Them?
There are various advantages that you can get when selecting these companies. They can save you significant time and money because all or most of the work is done in a controlled environment. Other advantages that they offer are the following:
A More Predictable and Efficient Outcome
Manufacturers who build offsite tend to be more reliable as they use the same process every time, resulting in consistent outcomes. With everyone already familiar with what must be done, completing projects takes less time than usual. You can get a guarantee that everything will arrive on schedule, and it is certified to be superior without delays due to the extensive experience of the workers.
Safer Choice
Many construction sites are known to be dangerous, and doing things in a more stable and predictable setting significantly increases the safety of the crew. There are no visibility issues and changes in the weather compared to working outside. Errors are less known, and falls, injuries, and accidents are not usually an issue in many factories.
Get a More Sustainable Option
These construction companies only require little use of machinery. The shipping and transport only use smaller vehicles so that minimal waste will occur. Calculations of the work and materials are more accurate, so many individuals can save more money because the professionals do everything in bulk.
Less Labor
Research shows that there's far less work required to build a house in factories than on-site. A four-story residential construction can reduce labor by up to 75% because there's a lesser need for workers and costs. Since there will be a decrease in wages, this is translated as savings for many homeowners.
No Need for Training
Many workers are already functioning for these enterprises, and there's no need to train the newbies. Supervisors from off site construction companies generally know that teaching employees to build a property takes time and resources. For those already in these roles, everything is faster and simpler when it comes to the production lines. Delays can be prevented, and the funds can be allocated to more productive avenues.
Prevent Disruptions
Not only do neighbors living in residential areas appreciate a decrease in heavy machinery and equipment when constructing properties, but there's no need to have a lack of parking spaces in the area. Building offsite creates peace within your urban community that everyone will benefit from.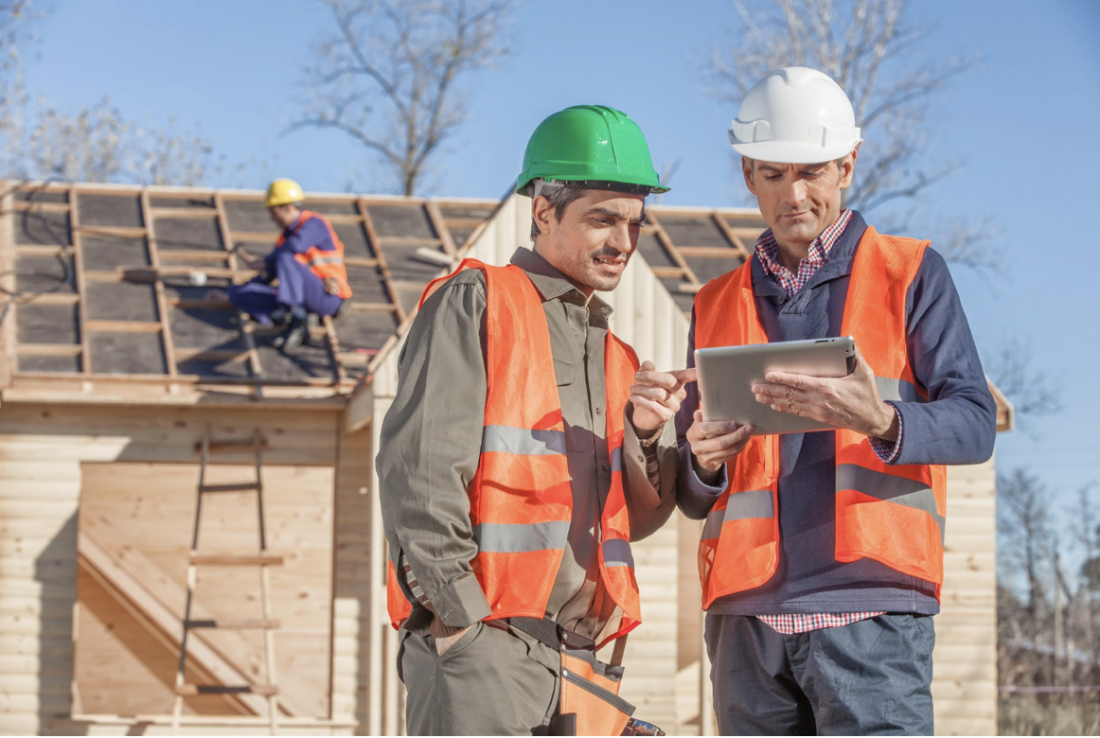 Choosing the Right Company
If you've already decided that you prefer offsite construction because it's safer and faster, the next step is to look for a company that will help you with your needs. Some of the tips that you might find valuable are the following:
1. Do your research
Before deciding on an offsite business, research to validate their trustworthiness and successful track records. To better understand their work, you can read customer reviews online, ask friends or family members who have used their services for feedback, or even take a tour of the office and job sites.
2. Consider your budget
Opting for external workers can help you save a considerable amount of money. Still, it's important to assess your budget when making this decision. Request quotes from numerous providers to compare the price and services they offer.
3. Ask about their experience
As you engage with potential companies, you must inquire about their past experiences in similar projects. This will help you decide if they are the right match for your needs. Additionally, request to review case studies and customer testimonials demonstrating how successful their previous work is before making a decision. Get more info about successful firms in this link: https://www.themanufacturer.com/press-releases/3-key-components-successful-construction-company/.
Offsite construction is rapidly becoming a preferable solution for present-day building projects due to its practicality and cost savings. By utilizing prefabrication and modular techniques, these kinds of work can quickly complete structures that can't be compared to traditional methods. With their capacity to deliver impressive projects on time, offsite companies are increasingly becoming prevalent for homeowners and businesses that need rapid construction without sacrificing the quality of work. It's best to take your time when choosing them and only get in touch with the right ones.