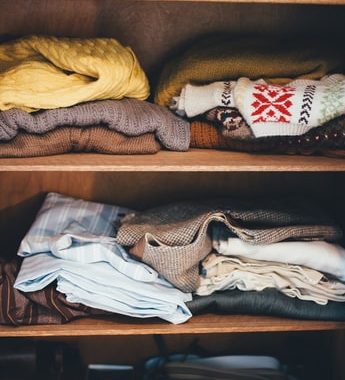 Nothing is worse than trying to pull together looks for work at the last minute. You need to look professional, but at the same time, feel comfortable enough to ensure that you are able to survive the full working day in the clothes that you choose.
However, what most people often forget is that all you need are a few wardrobe staples that can be adapted with accessories in order to ensure that you are always able to pull looks for work together at a moment's notice.
Take a look at our recommendations for what you should always have in your closet below.
Comfortable shoes
The shoes that you wear should be comfortable, yet classy. Make sure you have a pair in black, as it pairs well with almost everything and does well to complete a professional look. When it comes to shoes, you need to choose quality over quantity.
Instead of having 10 pairs of black shoes that hurt your feet, rather invest in one pair of well-constructed shoes that will last you for quite some time. Try and aim for a pair that is quite versatile so that you are able to use them for a wide range of workwear looks and to pair with an athleisure outfit too.
A well-tailored blazer
A well-tailored blazer can go a long way in pulling together looks and is never a fashion crime. Make sure that you have at least one in your work wardrobe in either black or navy blue. Blazers have the ability to make a casual outfit look more formal. If you have casual Fridays at your office, be sure to take your blazer into work with you if you have meetings with clients, as it will instantly make you look (and feel) more professional.
Crisp white shirts
Crisp white shirts should be a staple in everyone's closet. You can dress them up or down, and they serve as an excellent base from which to accessorize your overall look. White shirts also work well across all seasons and pull together a look quite nicely. They can be paired with anything from trousers to pencil skirts and look very professional when worn with a tie or blazer.
Black trousers
Black trousers should also be a staple in any working wardrobe and once you've got a good fitting pair you can check here for other fun. These work well with almost any shirt and almost any pair of shoes as well. If they are well-fitted, they can be worn a few times a week and always leave the wearer looking chic, polished and professional.
While these staples are quite standard for any working wardrobe, they can go a long way in ensuring that you present as professional as possible at your office. However, just because they are staples does not mean that they cannot be customised or adapted to suit your personal style. Be sure to add little touches here and there that reflect who you are and your own sense of style. After all, we spend so much time at work, we may as well look good while we're doing it!