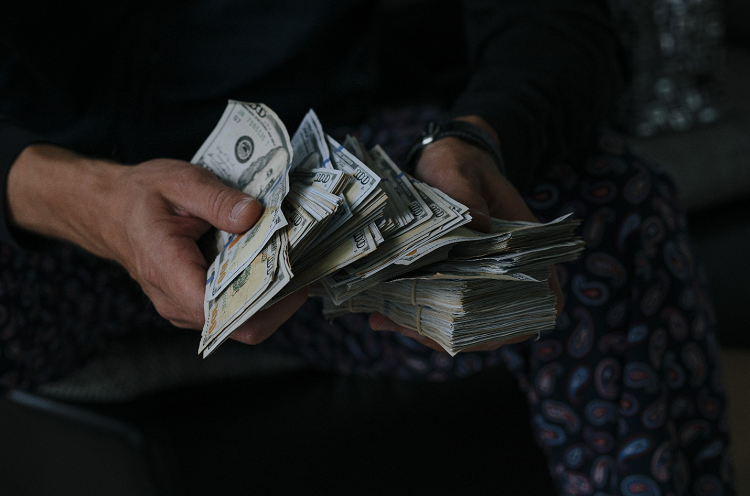 Everyone's dreamed of winning the jackpot, whether it's on the lottery, the horses or the slots. Calling your boss on Monday morning and tell them you won't be in, before jetting off to travel the world in high luxury, all on a snap decision. However, imagine being one of those lucky winners, and never realising. Well it happens more often than you'd think. With an estimated £10 million pound going unclaimed in the UK in 2016. The biggest unclaimed win in the UK to date was a ticket worth an eye watering £63.8 million which was bought in the Stevenage area in England as part of the Euromillions draw in June, 2012. To date, this is still a world record unclaimed prize. All investment income from unclaimed prizes also goes to good causes via the National Lottery Distribution Fund, split amongst an incredible 525,000 projects since its inception.
Let's take a look at some of the unfortunate people that didn't claim, meaning their hopes of a jet set lifestyle are long gone (at least for now!)
World Record
The EuroMillions ticket for the June 8th draw was purchased in the county of Hertfordshire, England. The anonymous ticket-holder matched all seven numbers 5, 11, 22, 34 and 40 as well as the Lucky Star numbers, 9 and 11. The team from Camelot visited the area to install two billboards mounted on trucks, reading "Are you the lucky £63.8 million winner?" in hopes of finding the lost millionaire, but to no avail, as the deadline of 180 days passed and the winnings were dissolved into the Distribution Fund.
Lucky Raffle
Not every lottery win is multi millions, but knowing you've missed out has got to sting. One (un)lucky customer lost out on a cool million when they never came forward for one of the lottery raffles. The ticket was purchased on February 27th 2017 in the Isle of Wight and the raffle number was NAVY39175002.
Missed Opportunities
Another missing millionaire's raffle winner was sold the ticket last year in the Lotto Draw in North Lanarkshire in Scotland on the 23rd of November 2017. The (not so) lucky winner had 6 months to come forward and claim the prize, but sadly failed to do so before the deadline ran out at midnight on 22 May.  Imagine losing seven figures and never even knowing. Not sure which would be worse!
Two's Company
Are either of these yours? The winning raffle codes HDSQ 06930 and JFTK 18065 were purchased in North Somerset, England and are worth a whopping £1,000,000, each! The deadline to collect the prize is March 18th 2018 so it's not too late! For anyone who's lost their ticket but believes they have a genuine claim to the winnings can still make a claim, providing it's in writing to Lottery parent company Camelot, however, it must be within at least 30 days of the original numbers draw. Which now unfortunately means time's up for this winner if they can't find their ticket!