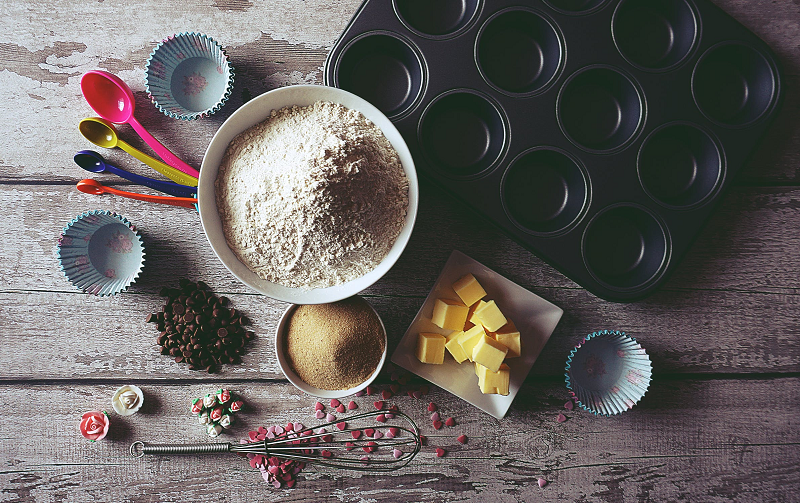 https://www.pexels.com/photo/ingredients-on-table-1184265/
Cannabidiol (CBD) is a chemical compound that is extracted from the cannabis plant — both hemp and mariuana. It can be extracted in a way that removes any THC, which is the psychoactive compound in cannabis that makes you feel high.
CBD is becoming very popular as a health supplement because it offers many benefits for your health and well being. You can also get it in many forms, from the raw CBD oil, to pills, tinctures, and you can even cook with it. If you love cooking or baking and want to try incorporating CBD into some of your recipes, it's good to have a baseline understanding for how it works.
Use High Quality and High Purity CBD Oil
If you're going to use CBD in cooking, you're likely not doing it for the flavor. Instead, you probably want it to add health benefits to your recipes. One thing you should know is that when you cook with CBD, especially with anything that adds heat, you may lose some of the potency.
This is why you should avoid cooking with low quality CBD that has a low level of purity. Using low quality CBD will usually mean that you won't feel any of the effects after it's been mixed in. Make sure you pick a good quality CBD oil that has a high purity level, like New Leaf Botanics CBD.
Infuse the CBD with Fat
The best way to cook with CBD so it doesn't lose most of its potency is by infusing it with some kind of fat; butter and some kind of cooking oil works best. The fat in butter or oils are great at absorbing all of the CBD, so when it is used in any recipe it will retain as much of its potency as possible. Olive oil goes great in a lot of pasta dishes, but you can also use coconut oil or oils that are included in salad dressing.
Avoid High Heats
As a general rule, you should never cook your CBD oil over direct heat. It doesn't work well as a cooking oil itself, not least because it is a lot more expensive. It also gets more bitter, and heat over 120F makes it lose some of its potency. It works better once the CBD is infused in some kind of fat, as mentioned above. It's also generally better to heat it indirectly and not at higher temperatures. It can work great as an addition to salad dressing, or any sort of recipe that uses heat at lower temperatures. You can also add it at the end of the heating process.
These three tips will help you get started with cooking with CBD. It's also a good idea to start small. Rather than use it in a big dish, use a smaller batch or recipe to get a feel for how it works, and what tastes good. You can build up to incorporating it into different types of recipes, whether it's baking or cooking a more savory meal.