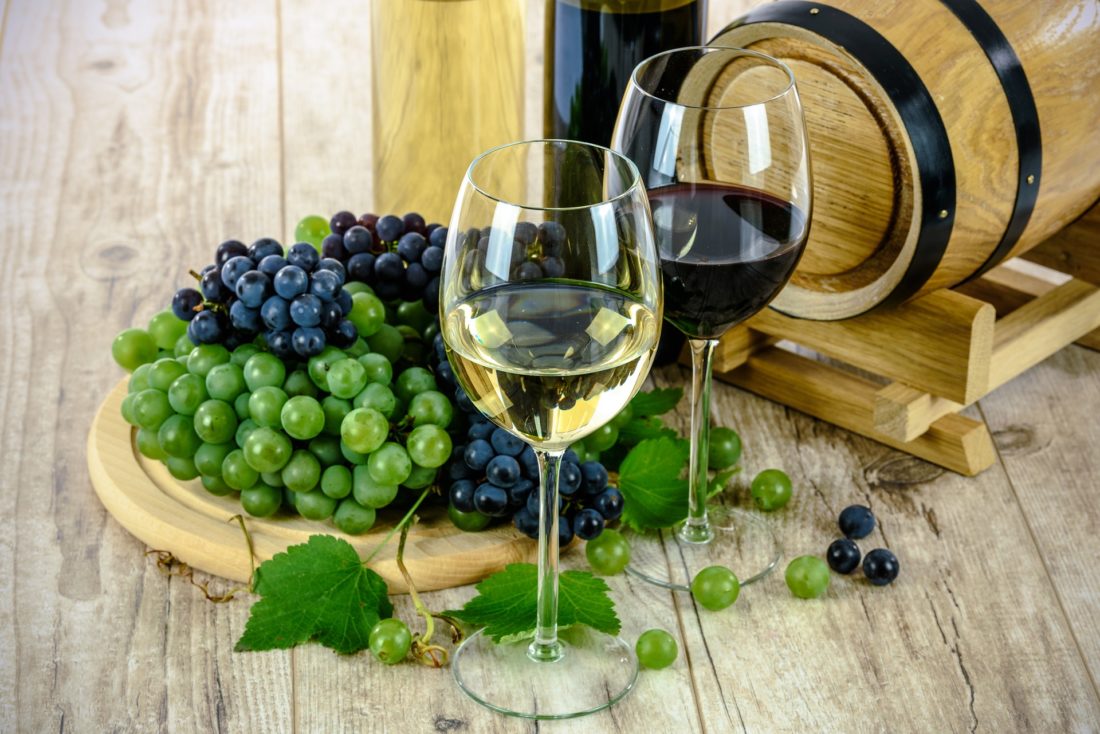 Source: Pixabay|PhotoMix
If you're into your wines, a trip to wine country might be just what the doctor ordered. The issue is deciding which wine country to explore! Some wine producing nations may not be in your budget – such as Argentina, Chile or Australia while others are more cost effective depending where you're travelling from. California is one of the most popular wine producing regions and it offers up spectacular options for varieties, wineries and more. Not sure about the cost of getting there? Never fear! You can get cheap flights to San Francisco with Justfly to help save more money for wine tours, cheese and your wine country road trip. 
Here are just a couple of the best wineries throughout California's beautiful wine country that you definitely need to check out when you next visit the region – whether it's your first or tenth time.
Frog's Leap Winery, Napa
The tastings at this winery in Napa are surprisingly affordable. For only $35 you can try almost every type of wine that Frog's Leap produces, helping you to get a good feel for their style, tradition and flavours. An organic garden is the ideal place to sit in the sun and enjoy their wines, so visit during a warmer summer spell.
Heitz Winery, Napa
A great no frills winery that offers wines on both ends of the pricing spectrum. Heitz is the perfect place for those who consider themselves wine connoisseurs with bottles in the hundreds of dollars price range, but also with options in the more budget friendly range of thirty and under. Regardless, if you're looking for a bit of a more relaxed place that focuses on the wine, Heitz is the place.
The Donum Estate, Sonoma
If you like art, wine and high quality, this is the winery for you. While tastings are set up more for those who are interested in buying, the Donum Estate is a lush winery that boasts artworks by world famous artists such as Ai Wei Wei. If you're looking for a winery with a variety of high quality wines, this is the place for you, regardless of whether you want Chardonnay or Pinot Noir.
Hamel Family Wines, Sonoma
A bit on the pricier side, depending on your idea of expense, Hamel Family Wines tasting sessions start at around $100 but includes almost everything you need for the ultimate in wine tasting experience. The three hour tasting event includes charcuterie, cheeses, vintage tastings and barrel wines. Definitely worth it for anyone who wants to do just one tasting, but making it an amazing experience. 
Hanzell Wines, Sonoma
If you're a fan of Chardonnays, this is your haven. Hanzell wines specialises in this particular wine variety and has an icy cellar brimming with some of their finest. The heights of the winery means immensely beautiful views while you sample their various tastes. A tour of the winery will leave you breathless with the views over Sonoma valley – the ideal option if you want the ultimate Sonoma wine experience.
Kivelstadt Winery, Sonoma
This unique winery hosts a tasting room that wouldn't feel out of place at a local craft beer bar. More like a taproom than a fancy tasting room, Kivelstadt is a comfortable experience for wine drinkers of all types. 
Big Basin Vineyards, Santa Cruz
With a tasting room in downtown Saratoga, this winery is a great option for those who want a tasting experience without heading too far out of town. Additionally, their actual winery in Boulder Creek is well worth a visit over the weekend, where you can go hiking and generally get back to nature.
Sante Arcangeli Family Wines, Pescadero
Not only does this family own a winery, but they own a grocery store as well. Try the artichoke bread with a bottle of their luscious reds while rubbing elbows with the upbeat and interesting locals that call the small coastal city of Pescadero home. 
Picchetti Winery, Cupertino
This winery is home to an impressive repertoire of different wines, with their port being exceptional and served with some of their homemade fudge. If you like animals, this is also the spot for you since they host a few gorgeous peacocks, giving your wine tasting a touch of something a bit more unique.
So whether you're a wine lover extraordinaire or you're just starting out in your wine quest, a visit to California's wine country might be just what the doctor ordered to not just relax and unwind, but also taste and test some of the world's most succulent, unique and boldly flavoured wines. What are you waiting for? Come see for yourself just why Sonoma, Napa and Santa Cruz are amazing for wines.